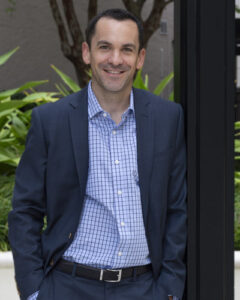 Sports Facilities (SF) Companies has announced that Jim Arnold will join the youth and amateur sports venue management, development, and planning company in the role of national business development director. In the new role, Arnold will lead the company's client engagement across the United States.
Arnold has a long history with sports venues, launching Ripken Design and Sports Force Parks in his previous positions. At Cal Ripken Experiences, he worked with the organization's venues in Aberdeen, Maryland, Myrtle Beach, South Carolina and Pigeon Forge, Tennessee. At Sports Force Parks, he was involved with Cedar Point Sports Center in Sandusky, Ohio, Sports Force Parks on the Mississippi in Vicksburg and most recently with Paradise Coast Sports Complex in Naples, Florida.
"For over a decade we have worked collaboratively with Jim on a number of projects," said Jason Clement, CEO and co-founder of the SF Companies. "Jim shares our vision for the SFM Network as a solution for facility owners seeking the best in financial performance and maximum community impact. He is a proven facility development leader, innovator, and collaborator in service to our industry."
Since 2003, the SF Companies have assisted more than 2,000 communities across the United States and worked on international projects in South America, the Caribbean, Asia and the Middle East. The company operated more than 20 venues in the United States.
"Spending the past 16+ years developing and operating sports complexes around the world has provided me with some amazing friends and memories; but most importantly with a true understanding of the value that sports provide," said Arnold. "As an industry, now more than ever, communities need economic solutions that improve quality of life and outcomes for their kids. The SF Companies are the dominant leader in the market because of the SFM Network, the corporate infrastructure, and the solutions offered for funding and development needs. This provides me with the ability to provide immeasurable impact for our community partners and the 45 million athletes and families who participate in youth sports across our country."