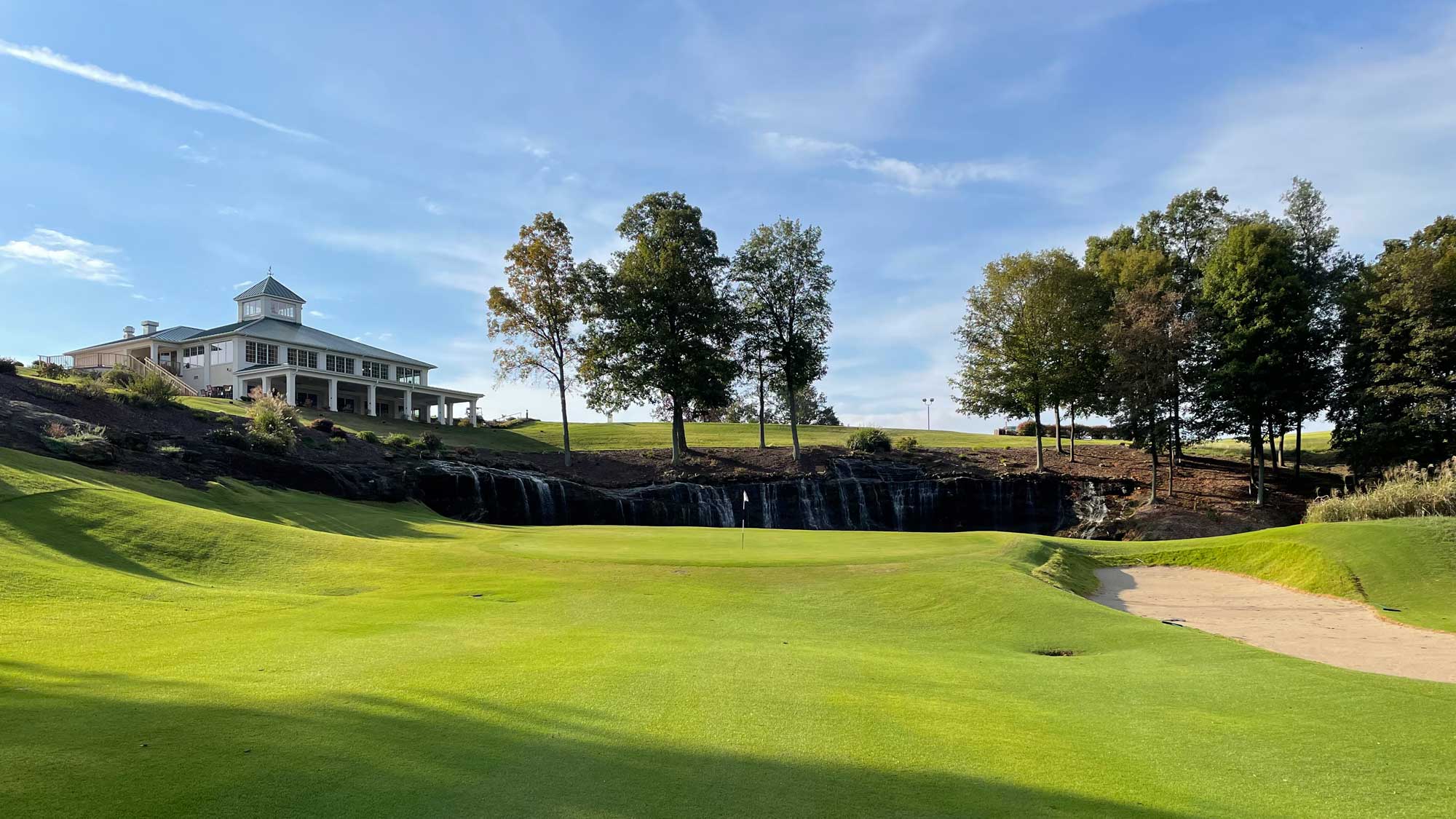 The 2023 Senior LPGA Championship will be at Sultan's Run Golf Club in Jasper, Indiana, returning near the site of the inaugural event in 2017.
Originating in French Lick, Indiana in 2017, and moving to Salina, Kansas in 2022, the tournament in 2023 will be from June 29 to July 1. Players will compete for $400,000 with no cut at a course which opened in 1992 and went through a redesign in 1996.
"Sultan's Run is thrilled to be counted among 250 of more than 15,000 golf courses nationwide who have the distinction of hosting a professional golf tournament," said Chris Tretter, co-owner of Sultan's Run Golf Club. "We appreciate the Tour's trust in our quality and capability. We look forward to showcasing our community, our premium course and our hospitality to players and spectators from far and near."
The 2023 tournament field has not been set yet. Last year's tournament was headlined by World Golf Hall of Famer Annika Sorenstam and won by fellow Hall of Famer Karrie Webb.
"Playing in the 2022 LPGA Senior Championship was a great week from start to finish," said Webb. "Catching up with players and friends that I hadn't seen for a while was special. Obviously winning was exciting and icing on the cake. Going head-to-head with Annika over the weekend was a blast from the past. It was a great feeling to be back in a position to win, with all the nerves and adrenaline flowing, to then be able to play well enough when it counted. I look forward to defending my title this year at Sultan's Run Golf Course in Indiana."