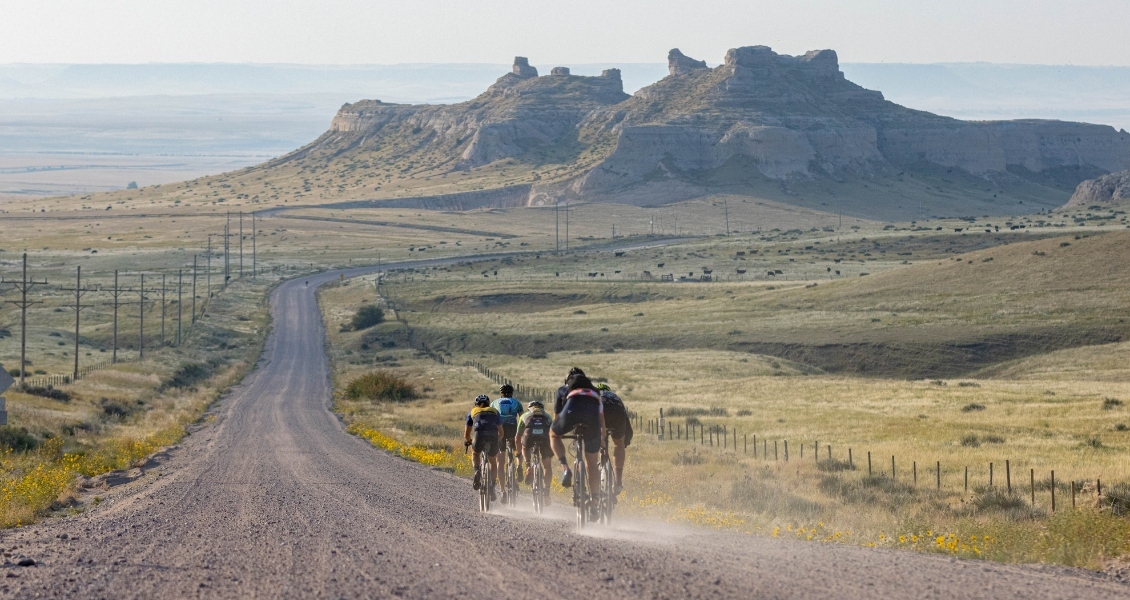 The inaugural 2023 USA Cycling Gravel National Championships will take place in Gering, Nebraska, on September 9 and serve as an automatic qualifier for the UCI Gravel World Championships with a $60,000 prize purse, the largest in the history of American gravel racing.
USA Cycling Chief Executive Officer Brendan Quirk said the prize purse will be funded by entry fees and sponsorship.
"Over the last five years, the explosive growth of gravel has energized American cycling," Quirk said. "Our involvement in the past 18 months has mainly focused on the support of gravel event organizers through sanctioning events such as the Grasshopper Adventure Series and the Rule of Three. We're now proud to join the list of ever-growing gravel events in the United States."
While the 2023 event is the first for the national governing body, it has already committed to host the 2024 race in Gering as well.
"I am really looking forward to the USA Cycling Gravel National Championships," said 2022 LifeTime Grand Prix champion Keegan Swenson. "I think gravel has quickly become some of the most competitive racing in the U.S., and I cannot wait to give it my all in Gering, Neb. in the fight for the first gravel stars and stripes jersey."
With the new addition of the UCI Gravel World Championships, the national championship will classify as a qualifier for the 2023 event held in Venetia, Italy, from October 7-8. The top three in the elite men's and women's events will automatically qualify for the World Championships and will be supported by USA Cycling. Age group race winners will automatically qualify for their respective categories for the 2023 UCI Gravel World Championships.
"Gravel cycling has its roots deeply embedded here and because of that, I see the USA Cycling Gravel National Championship as the natural progression in the development of our sport," said Lauren De Crescenzo, who finished in the top 20 of the inaugural gravel world championship. "The course has equal distance and prize money and represents what a true American gravel race should be."
Gravel racers will pass famous rock formations such as Scotts Bluff National Monument and Chimney Rock that once served as landmarks for Native Americans and settlers traveling west on the Oregon Trail.
"On behalf of the Scotts Bluff Area Visitors Bureau and Scotts Bluff County, we welcome USA Cycling to Gering," said Brenda Leisy, director of the Scotts Bluff Area Visitor Bureau. "This once in a lifetime opportunity to host an inaugural Gravel National Championship event is a dream come true for our vibrant Western Nebraska community."
"The Gering Visitors Bureau and the city of Gering enthusiastically welcome the 2023 Gravel National Championships to Gering and Western Nebraska in partnership with USA Cycling," said Karla Niedan-Streeks from the Gering Visitors Bureau. "Natural scenic beauty and historic landmarks backdrop the challenging gravel courses that come together in a community dedicated to hospitality and service to ensure the USA Cycling inaugural event is an adventure and a memorable success."