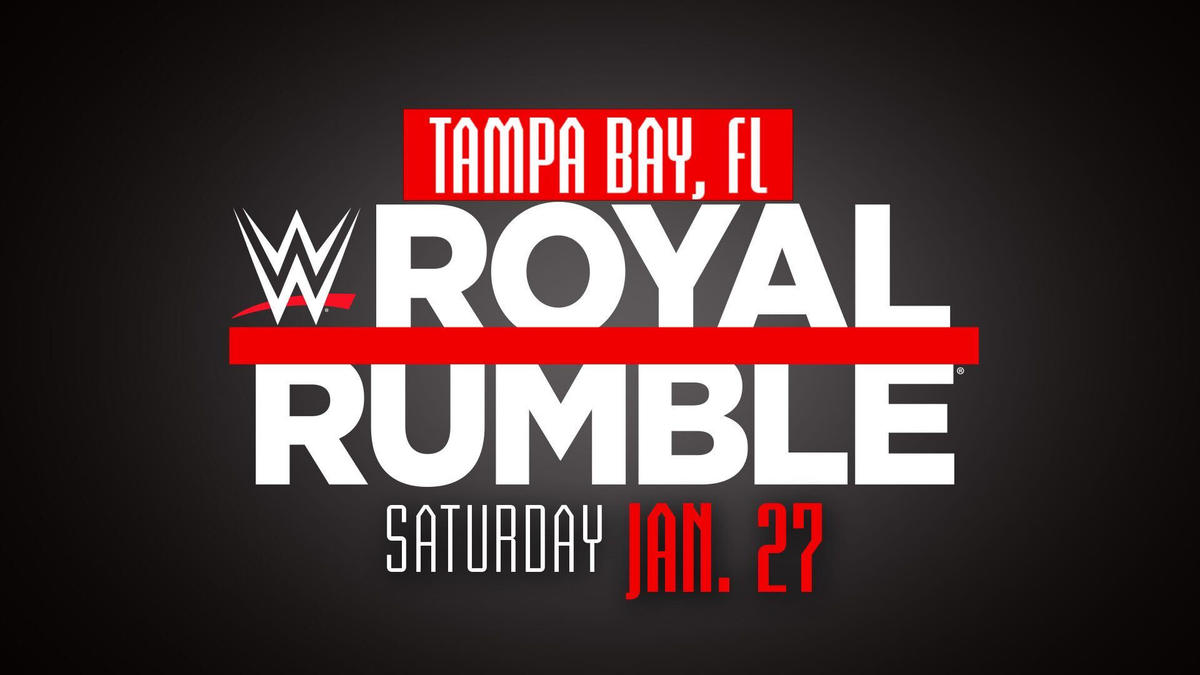 Tampa Bay, Florida, will host WWE's 37th Royal Rumble on January 27, 2024, at Tropicana Field in St. Petersburg.
WWE will head to the area for an entire weekend of events across St. Petersburg, Clearwater and Tampa, highlighted by the Royal Rumble. Two days later after that event, Amalie Arena in Tampa will host Monday Night Raw.
This marks the first time the Royal Rumble will be held in Tampa Bay in front of fans since 1995. Raymond James Stadium hosted WrestleMania in 2021, a year after the 2020 version, which was scheduled to take place in Tampa Bay, was cancelled due to the pandemic.
"Team Tampa Bay loved hosting WrestleMania 37 two years ago and we're now beyond excited to have the opportunity to collaborate again with our longtime friends at WWE," said Rob Higgins, Tampa Bay Sports Commission executive director. "Royal Rumble Weekend in January of 2024 will be a phenomenal regional effort that spans Pinellas and Hillsborough Counties including both Tropicana Field and Amalie Arena. Together, we're focused on making sure that WWE Universe is treated to a weekend that's filled with memories that last a lifetime."
The Royal Rumble will be headlined by the 30-man and 30-woman Royal Rumble matches, with the winners of both receiving a championship match at WrestleMania 40 in Philadelphia.
"We are thrilled to collaborate with WWE to bring Royal Rumble to our destination," said Caleb Peterson, Visit St. Pete/Clearwater senior business development manager. "We look forward to welcoming all of the WWE fans to our community, a community that will certainly match their energy and enthusiasm for sports entertainment. A special thank you to our community partners — the Tampa Bay Rays, City of St. Petersburg, and Tampa Bay Sports Commission — for their role in creating this unique opportunity for our destination."
The announcement comes on the heels of this year's Royal Rumble in San Antonio, Texas. The event became WWE's highest-grossing and most-viewed Royal Rumble in company history and set an all-time gate record at more than $7.7 million.
"Tampa Bay has long been a terrific market for WWE," said WWE Executive Vice President of Live Events John Porco. "Thanks to our partners at the Tampa Bay Rays, Visit St. Pete/Clearwater and the Tampa Bay Sports Commission, we look forward to a fantastic schedule of events in January."