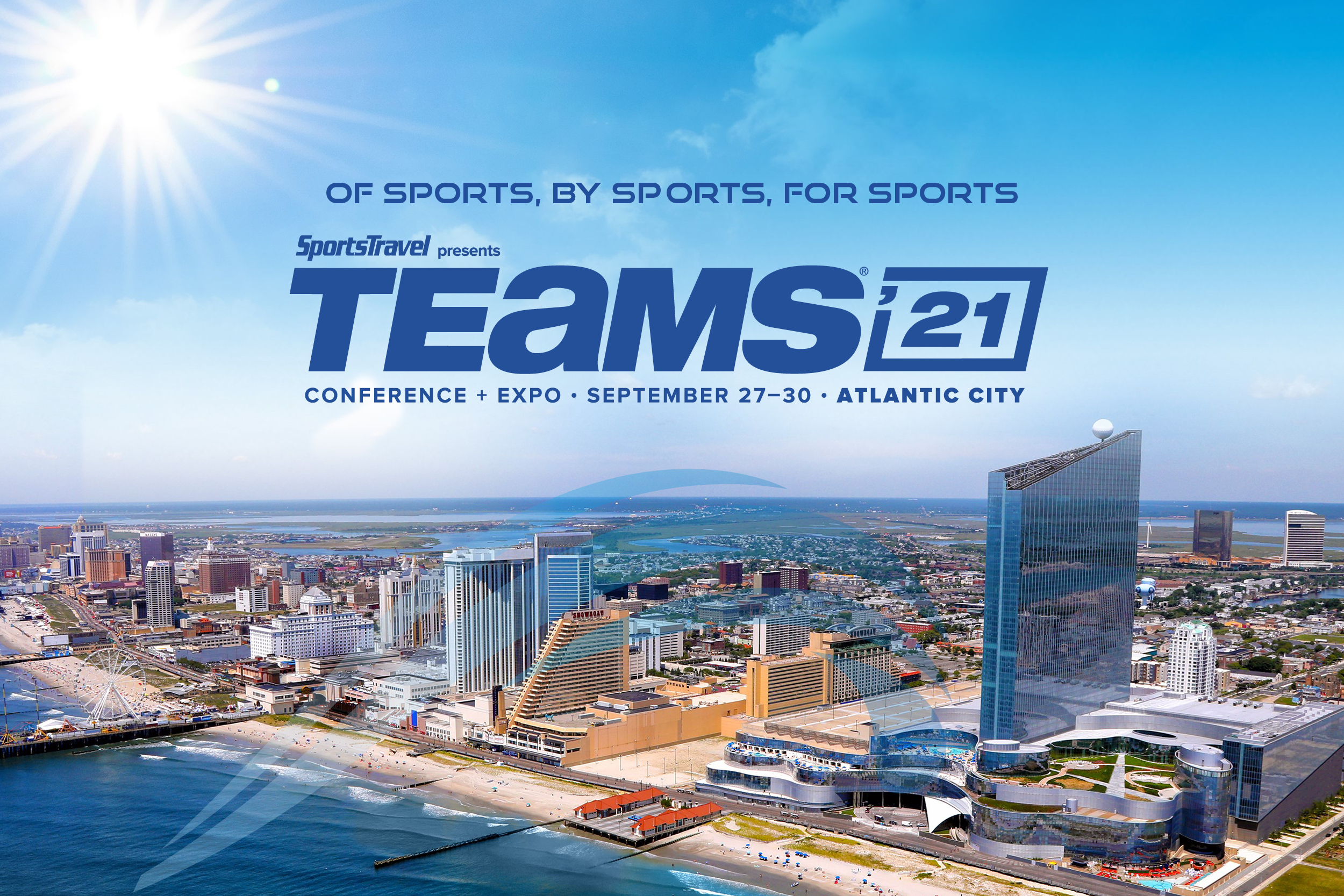 Northstar Meetings Group has announced enhanced health and safety protocols for the upcoming TEAMS '21 Conference & Expo, September 27–30, in Atlantic City. The enhanced protocols include the requirement that all attendees take a COVID-19 test in the 72 hours prior to their arrival in Atlantic City, regardless of vaccination status. Both PCR and Rapid Antigen tests are acceptable, but test results must be reported by a third-party (self-reported testing results will not be accepted). Attendees will be provided a secure link to report their test results.
"We realize this is a higher standard than most industry events have applied in order to keep their attendees safe," said Timothy Schneider, founder and chairman of the Sports Division of Northstar Travel Group, which publishes SportsTravel and organizes the TEAMS Conference & Expo. "But we believe the times demand a higher standard, especially since so many of our attendees are responsible for the health of athletes at the youth, collegiate, Olympic and professional levels."
A recent peer-reviewed study published by the Mayo Clinic indicated that pre-flight testing reduces the risk of exposure to COVID-19 for travelers to less than one-tenth of 1 percent. The study was based on real-world results among nearly 10,000 travelers who were tested prior to traveling.
"These enhanced protocols resulted from concerns raised by a number of the sports organizations that attend TEAMS," said Schneider. "We believe this testing requirement will allow us to produce the safest possible TEAMS Conference & Expo and demonstrates our commitment to placing the highest priority on our attendees' well-being."
There are thousands of testing locations nationwide, including at major drugstore chains such as Walgreens and CVS. In addition, local or county health departments or Testfortravel.com are other resources for finding locations that can provide testing results in the 72-hour-or-less window.
In addition to the testing requirement, TEAMS '21 attendees will be required to wear face masks and maintain social distancing while indoors at the Atlantic City Convention Center and other indoor spaces, regardless of vaccination status. Masks may be lowered or removed while attendees are eating, drinking or on stage. While attending outdoor functions, it is recommended that attendees wear face masks except while eating and drinking and maintain social distancing.
To review all of the enhanced safety protocols that have been put in place for TEAMS '21, please click here. For more information on the TEAMS Conference & Expo, visit teamsconference.com.