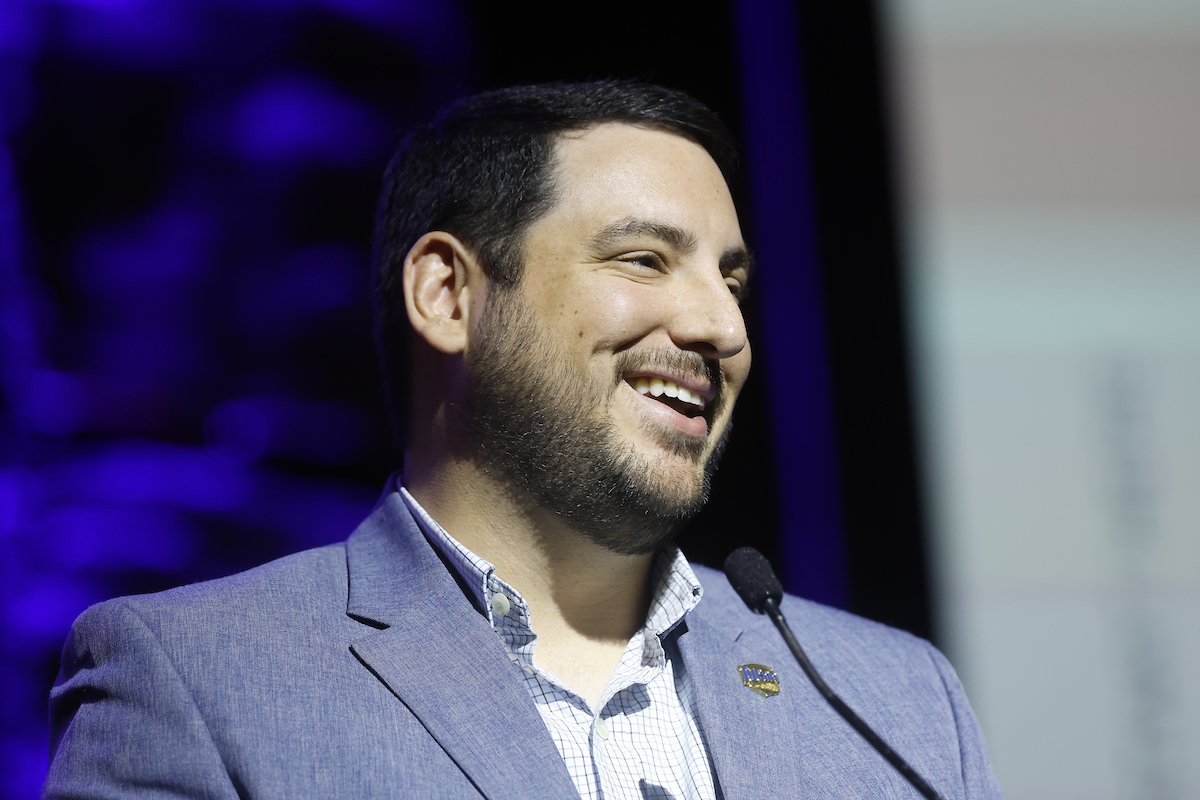 College championships are some of the most exciting events with the biggest impacts for athletes on the field of play as well as for destinations hosting the events.
The next bid cycles for NCAA and NJCAA championships have started and with that comes a host of questions. Leaders of both bid efforts discussed how their bid cycles are unfolding, what the organizations are looking for most and how to position your destination for success during Wednesday's session during the annual TEAMS Conference & Expo at the Palm Beach County Convention Center, the home of Discover the Palm Beaches and Palm Beach County Sports Commission.
This session is sponsored by Rhode Island Sports Commission.

The Speakers
Ryan Tressel, NCAA: As director of championships and alliances, Tressel is the liaison for Division I Men's Soccer and Division I Men's Lacrosse. He currently oversees the major bid process for future sites. Prior to the NCAA, he served as the assistant athletic director for facilities and operations at High Point University in High Point, North Carolina, for nine years.
Brian Luckett, NJCAA: As senior vice president for external affairs and development, Luckett's responsibilities include oversight of marketing and communications, revenue generation, sponsorships, licensing, branding and national championship operations. He also oversees the association's media rights including the NJCAA Network and national championship productions.
What They Said
Tressel: "We've typically been in a four-year process, but now with our new president we're moving to a two-year cycle so that we aren't so far out on some of the bids. I anticipate the NCAA going to a three-year bid process after this cycle. Bids submissions for the next cycle are due on February 7, 2024, and host sites will be announced on October 2."
"Bids are measured by four things — the student athlete experience, net revenue potential, quality and capabilities of venue, and geography for fan interest and attendance. Be aware of what events are going on in your area before and during the event — don't do it at the same time as a Taylor Swift concert. An NCAA member institution is required to be part of a bid, but we want to know who else you can get involved besides your sports commission and your school. Some of the most successful bids have brought in their youth organization to help sell tickets."
Luckett: "For us, it's the comprehensive package that we look at for bids. Yes, we want to put our teams in the best hotels possible, but we're also looking at rates, which is definitely the topic of conversation in the industry. We look at the entire package of the venue, the hotels and the experience. There are some locations that just have unique opportunities. For example, D-I softball in Oxford, Alabama, does their banquet at Talladega (Speedway). We aren't always looking for a 15,000-seat arena; we're looking for which venue is going to give that best championship feeling for the players."
"Currently, bidding for championship events for fall 2025 through spring 2028 closed on September 22, but bids are still able to be submitted on a rolling basis. We do not require one of our member colleges to be part of a bid submission, unlike the NCAA. We are always looking for new hosts, and 25% of our current championship sites are hosting for the first or second time this academic year."