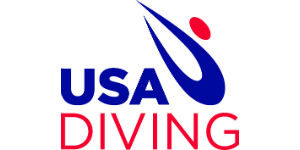 Terry Bassett has resigned as chief executive officer of USA Diving less than five months after taking the post, adding to a string of challenges facing the national governing body. Bassett took over the job in September 2019 at the same time the organization announced it will transition from its Indianapolis headquarters to a new office in Colorado Springs, Colorado.
While no reason was given for Bassett's departure, a letter to members referred to is as "a mutually agreed decision." The resignation, however, came a week after the NGB notified members it would be increasing rates for membership to cover a considerable increase in the NGB's cost of insurance. In a letter to members, the board said it had recently been informed that its previous insurance provider would no longer offer a policy to the NGB and that rates from a new provider would triple previous rates, at a total cost of $675,000.
In a letter to members announcing Bassett's resignation, USA Diving Board Chair David Gascon said a search would begin for a new leader and that plans for the upcoming Olympic Trials and surrounding events will continue as planned. "USA Diving has recently undergone significant changes in governance and oversight responsibilities and this progress is continuing without interruption," Gascon wrote. "The board assures you that it is completely focused on doing everything necessary to provide the best environments and opportunities for our athletes, coaches and members. Additionally, the Board has designated a management committee of the Board to oversee and support the operations of USA Diving."
Gascon also noted that the U.S. Olympic and Paralympic Committee was aware of the board's actions and "remains supportive and confident in our progress."
Last year, the USOPC threatened to decertify USA Diving if certain governance issues weren't addressed, prompting the relocation of the headquarters to Colorado Springs. In an audit critical of the organization, USA Diving was cited for conflicts of interest involving its staff and board, as well as a general lack of financial oversight. The audit also questioned the NGB's due process system for members facing disciplinary action.