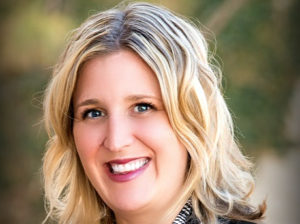 Visit Salt Lake has named Kaitlin Eskelson as its new president and CEO, succeeding Scott Beck, who left the organization last year to take over Tourism Toronto. Eskelson, who will begin March 16, becomes the fourth person to lead Visit Salt Lake in the organization's 36-year history.
"We are so fortunate to have had a long history of highly qualified people leading Visit Salt Lake and, as a search committee, we wanted to make sure we did everything in our power to continue that legacy," said Taylor Vriens, chair of Visit Salt Lake's board of directors and search committee. "We're confident Kaitlin will continue that tradition. Kaitlin's energy, vision, industry knowledge and tremendous preparation set her apart in the end. We had a very thorough, national search and received incredible interest in Salt Lake from a host of extremely talented and capable candidates. We are excited to welcome Kaitlin to the helm of Visit Salt Lake and are confident she will help move our destination forward to new heights."
Eskelson previously worked for Visit Salt Lake from 2006–2013 as director of tourism sales and marketing. She later served as director of partner relations and international strategy for the Utah Office of Tourism from 2013–2017 and most recently as executive director of the Utah Tourism Industry Association. Earlier in her career, she worked for the Park City Chamber & Visitors Bureau.
"I am thrilled to be a part of the Visit Salt Lake team and am honored to be in this role, which is both exciting and surreal," said Eskelson. "Salt Lake is an incredible destination. It's an incomparable combination of urban ethos and mountain mantra paired with world-class community, culture and cuisine. I look forward to sharing the Salt Lake story with the world."