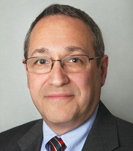 Dear Event Doctor: Like all event organizers, we try to be prudent when it comes to event cancellation insurance. But there are so many options on policies to choose from. What are your thoughts about event cancellation insurance, and what is the minimum amount we should consider for our event? —Safe or Sorry
Dear Safe: Insurance, to me, has always seemed like a funny concept. It is the only sort of gamble you ever want to lose. Your insurer is betting that nothing will happen, and you are betting that something will. The last thing you want is to win that bet. That said, you should absolutely work with an experienced event insurance broker to ensure you have all of the right coverages, ranging from liability to cancellation.
Here are some questions to consider. What would the financial outcome for your organization be if the event were canceled? Is it more likely that the event will be postponed rather than lost? If lost, what are the costs and liabilities that might occur? Would you be obligated to refund money to ticket buyers, sponsors, licensees or broadcasters? Will you still have to pay for the venue, hospitality facilities, hotels, caterers and staff? Create a pro forma budget and determine what your actual loss would be for a cancellation. The financial damages are likely to increase dramatically as the time of the cancellation decision moves closer to event day.
To read the rest of this article in the digital edition of SportsTravel, please click here. 
 
---
The Event Doctor is sports-event veteran Frank Supovitz, president and chief experience officer of Fast Traffic Events & Entertainment, an event management and consulting firm. From 1992 to 2014, Supovitz served as the senior event executive for the National Football League and National Hockey League. He is also the author of "The Sports Event Management and Marketing Playbook." Questions for The Event Doctor can be emailed to Frank Supovitz at eventdoctor@schneiderpublishing.com.