How to Score Business from the Sports Market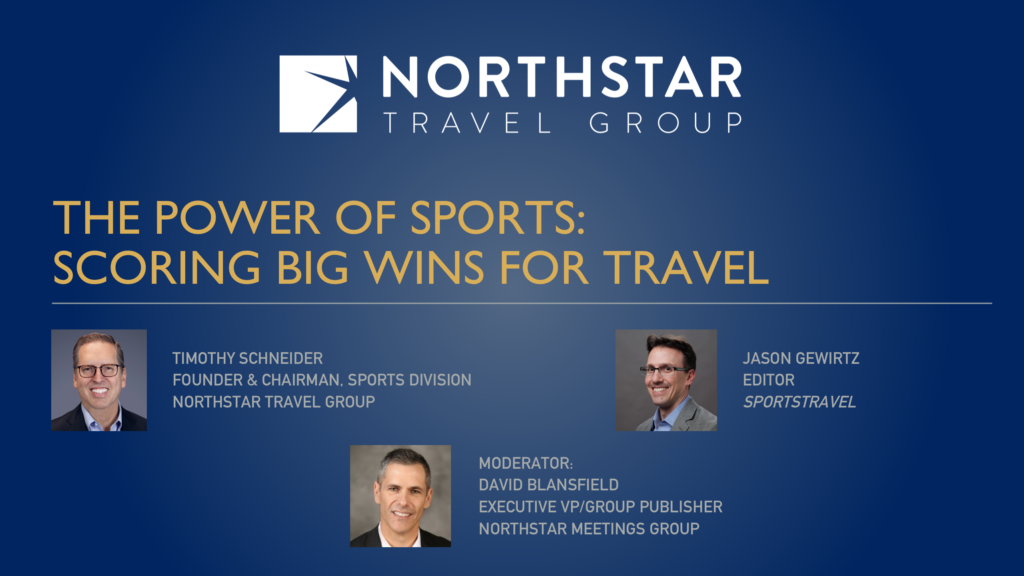 Sports-related travel generates more than 97 million room nights and more than $200 billion in economic impact for destinations and hotels nationwide. Everyone in the travel industry can benefit from connecting with the emotional pull of sports and sporting events, especially destination and hotel marketing professionals.
In this free webcast for DMOs, hotels, and industry suppliers, SportsTravel's Timothy Schneider and Jason Gewirtz will provide insights into the size and scope of the sports-related travel market, and the unique attributes of sports-related travel–its role in image building, creating social media buzz, and overall economic development.
This interactive session will also include detailed information on what sports-event organizers look for in destinations and travel partners when choosing a location for their events.

PRESENTERS 
Timothy Schneider, Founder and Chairman, Sports Division, Northstar Travel Group
Jason Gewirtz, Editor, SportsTravel
MODERATOR

David Blansfield Executive Vice President/Group Publisher, Northstar Meetings Group