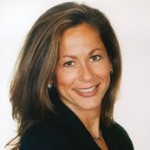 The Travel Industry Goes to Washington
This week, more than 300 of your travel colleagues from across the country are traveling to Washington for Destination: Capitol Hill to speak directly to lawmakers about issues that impact travel, including preserving Brand USA and building support for the reauthorization of the Travel Promotion Act. Also on the agenda is finding cosponsors for and ultimately passing the Jobs Originated Through Launching Travel (JOLT) Act (HR 1354).
Even if you are unable to join us in Washington this week, you can still support the U.S. Travel Association's efforts by taking part in their virtual fly-in. Contact your policymakers and reinforce the message they will hear from your colleagues on Thursday.
Email your legislators today and help us make the case for the value of travel.
Follow Power of Travel on Twitter and use the hashtag #DCH13 to spread the message that travel works for America.
Take part in the Travel Blitz campaign and meet with your legislators back at home. Help us build champions for travel.
Thank you for your support. With your help, we can make this an exceptional week for travel.