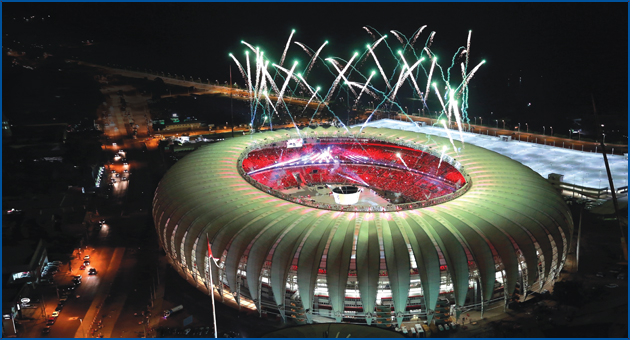 The World Awaits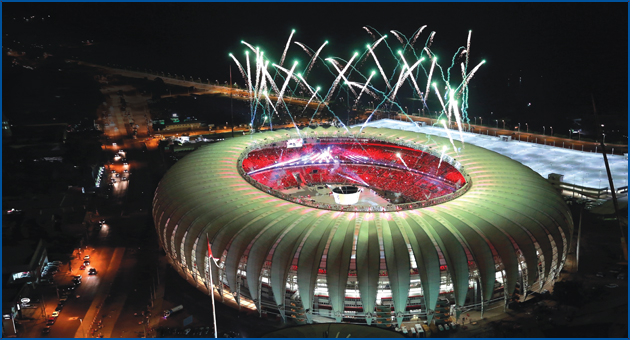 By John Conroy
When Brazil and Croatia kick off the 2014 World Cup on June 12, the loudest sound inside Arena de São Paolo may not be the delighted screams of the fans but the relieved sighs of FIFA and Brazilian officials. Given the fraught nature of the preparation for the 20th tournament, organizers should be pleased that the eyes of the world have moved on from construction delays at stadiums in Sao Pãolo, Curitiba and Porto Alegre to the finishing kicks of Brazilian soccer stars like Neymar, Ronaldinho and Kaká.
The play on the pitch is where the focus should be in the country that gave the modern world "o jogo bonito," or "the beautiful game." The World Cup is second only to the Olympics in worldwide sporting interest, and while the qualifying matches usually dominate pre-tournament news, the inability of soccer-mad Brazil to keep its eye on the ball during the preparation phase has been hard to ignore. Despite the problems, though, officials and executives from FIFA, U.S. Soccer, Major League Soccer and the official hospitality provider SportsMark all expect a successful tournament from the country whose national men's team holds the record for the most World Cup championships.
To read the rest of this story in the digital edition of SportsTravel, please click here.