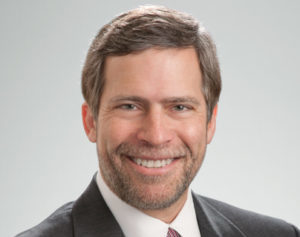 I
have three photographs in the study at my home that, in an often divisive world, remind me of the power of sports to bring people together. The relevance of these photos was renewed in the first week of April when the Loyola Ramblers' run to the NCAA Final Four brought back memories of the 1963 Loyola team that won the NCAA championship while starting four African-American players. The first week of April also marked the 50th anniversary of the assassination of Martin Luther King Jr.
You could have a lengthy debate about the three sports photos that would best dramatize the role that sports has played in the struggle for civil rights, but I chose my three because each depicts a moment that arose organically, without any staging, and in a time and place when a simple gesture of humanity was magnified as a result of its context. The first is a photo of German long jumper Luz Long lying down on the infield of the Olympic stadium next to Jesse Owens at the 1936 Berlin Olympics in full view of the leaders of the Third Reich. Long and Owens are smiling like old friends—which they did become, until Long's death in World War II—in an environment that was hostile to such a friendship.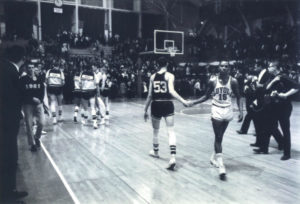 The second photo is of Brooklyn Dodger shortstop Pee Wee Reese reaching behind him to clasp Jackie Robinson's hand as they head to the dugout together after crossing home plate. Yes, there is a statue in Brooklyn of Pee Wee Reese putting his arm around Robinson, an event that supposedly took place in Robinson's rookie season. But there is no photo of that moment and, as Ken Burns concluded in his magnificent documentary about Robinson, the incident may not have happened. There are posed photos of Robinson with white players, including a photo with Reese and Eddie Stanky in the Dodgers dugout during his rookie year. There is even a photo of Robinson posing with Phillies' manager Ben Chapman who, as shown in the movie "42," hurled racial slurs from the opposing dugout. Anyone can pose with anyone for a second or two. But what is so compelling about my second photo is that it did not happen with any thought of a camera in mind. The bond between the white man from Kentucky and the man who broke baseball's color barrier comes through subtly yet poignantly. As Burns alluded to in "Jackie Robinson," the photo was one of Rachel Robinson's favorites.
The third photo in my trilogy is not as well known, but it gets us back to Loyola. It is from the game that came to be known as "The Game of Change" in the 1963 NCAA basketball tournament. To get to the Final Four that year, Loyola had to beat Mississippi State in East Lansing, Michigan. To get to East Lansing, Mississippi State had to sneak out of Mississippi in the dead of night because they feared further legal attempts by segregationists—whose first maneuvers had been blocked by the state Supreme Court—to prohibit the team from leaving the state to play an opposing team that had four African-American starters. There is a better-known photo from that game, shown frequently during Loyola's NCAA tournament run this year, that captures Jerry Harkness, the captain of Loyola, shaking hands with Joe Dan Gold of Mississippi State at center court. However, that photo, while genuine (Gold and Harkness stayed in touch for the rest of Gold's life and Harkness attended his funeral in 2011), was also ceremonial.
My third photo was taken after that center court handshake when Stan Brinker of Mississippi State and Harkness passed each other on the court and Brinker extended his hand, which Harkness shook. Like my other two photos, it was a pop-up moment of good will and sanity at a time when both were in short supply. Three years later, Texas Western (now UTEP) would win the NCAA championship with five African-American starters. Five years later, Martin Luther King would be assassinated. And 50 years after that, the photo of Harkness and Brinker remains a powerful image of what can happen when athletes are on the right side of history.
---
Bob Latham is a partner at the law firm Jackson Walker, L.L.P., and a World Rugby board member. A compilation of his best columns titled "Winners & Losers: Rants, Riffs and Reflections on the World of Sports," is available for purchase at amazon.com.