Thousands of young fans poured into Barclays Center in Brooklyn last fall as I watched from a suite with a dozen or so community leaders and teen-engagement experts. The enthusiasm in the arena was off the charts. No, it wasn't a Brooklyn Nets home game or a Bruno Mars concert.
It was an esports tournament.
More specifically, it was the largest esports event on the East Coast in 2017—ESL One New York. We watched eight teams from around the world compete against each other for more than $250,000 in prize money.
More importantly, we saw the excitement among thousands of attendees—mostly millennials and younger—drawn by their love of esports.
I had assembled the group to experience the esports phenomenon firsthand, and to participate in a conversation about how community-based organizations' outreach to young people will be revolutionized by esports. The possibilities for connecting with a new generation through esports are potentially game-changing, bringing opportunities to develop local, regional and national youth tournaments—in partnership with sports commissions and convention bureaus—on a scale we've never seen before.
Big Investment
Amazon, ESPN, NBC, Disney, Turner and Coca-Cola—along with the NBA, the New York Yankees, the New York Mets, Robert Kraft and many others—have made multimillion-dollar investments in the field recently, positioning themselves to connect with vast audiences in the coming decades. That's right: decades. These brands and dozens more are betting big that esports will be a central part of American and world culture for the next 20 to 30 years.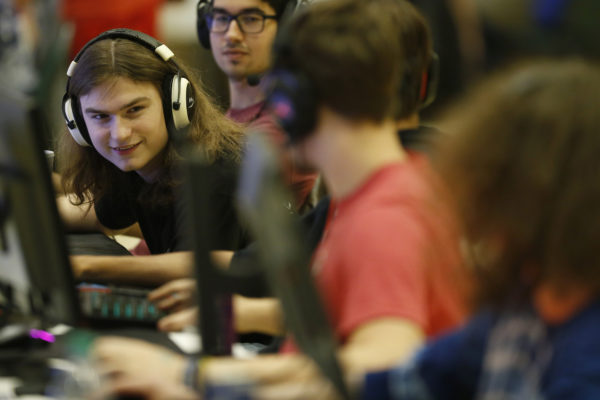 The growth in popularity of esports is nothing short of meteoric, with a global audience in the hundreds of millions and a market projected to generate $1.5 billion by 2020, according to market research firm Newzoo.
The Barclays Center event was attended by thousands of fans in person and another 5.3 million who tuned in via Twitch, devoting nearly 6 million hours to following the play. And this was just one of dozens of such tournaments held worldwide last year.
Esports are by no means a strictly professional or market-driven phenomenon. The International Olympic Committee is considering making esports a medal event at a future Olympic Games. Colleges throughout the United States field esports teams, many offering scholarships to attract top players, with more than 60 collegiate esports programs already enjoying official varsity status. The Big Ten has launched its own esports league.
The teen space is already becoming the next frontier. This year, in partnership with the Samueli Foundation, Orange County, California, launched a high school league, as did Connecticut, where an eight-week season led to a state championship tournament. Other states' school systems are lining up to participate as well.
Educators at the college and high-school levels see a connection between esports and academic achievement. They see esports as a great way to interest students in technology and to teach many of the skills that will be in demand in the 21st-century economy.
I see, in esports, an unprecedented opportunity to engage young people, bring them through the doors of YMCAs, YWCAs, Jewish Community Centers [JCCs] and other community-based organizations, and then move them from behind the screen toward physical activity and social and civic involvement.
Meeting Kids on Their Terms
Ys, YWs and JCCs face more challenges than ever in engaging children, teens and young adults. Millennials and members of Generation Z have a dazzling array of distractions literally at their fingertips via information and entertainment media. And they have grown up with powerful social tools through which they form their own communities.
In other words, today's youth simply don't need community-based organizations the way they once did, even as those organizations face incredible competition for young people's attention. If those of us in the Y and JCC world expect kids to come to us, we'll be waiting a long time. But when we meet them on their territory—and make an initial connection through one of their passions—we can open doors to other activities and to engagement in our communities.
In the 1980s at the Pittsburgh JCC, we invested a lot of heart and soul into our basketball program, and the kids responded. It was cool, it was fun, it was a happening. Kids wanted to be a part of it. We grew from a very small program to more than 1,000 boys and girls of all ages participating.
Basketball brought them in the door, and then we moved them on to participation in summer camp, musicals, community service projects and other activities. They stayed involved at the JCC throughout high school, and their families stayed involved as well. Many of those kids are now leaders in the Pittsburgh community and around the country.
For many of them, the first step in their journey to become engaged members of the community was a game of hoops. And without the buzz surrounding our basketball program, hundreds of these kids would never have entered the JCC at all.
The New Basketball
The popularity of esports with the youth of today and tomorrow is undeniable. It's what rock 'n' roll was to Boomers, or what the internet was for millennials. I think of it as the new basketball.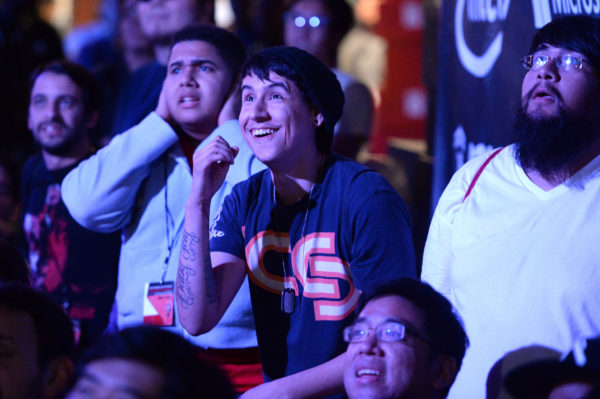 Staging esports competitions and tournaments through a communal gaming platform could bring youth through the doors of community organizations on a scale we've never imagined. Given the enthusiasm for esports and the low barriers to spreading the word in the digital age, a goal of having 500,000 kids competing around the country in various tournaments within two years is not unrealistic. That's a pretty significant captive audience that we can engage in our institutions and open up to new experiences.
Unlike traditional sports, involvement in esports is not limited by athletic ability or geographic proximity. Participation is open to all, and at relatively low cost. Just like basketball, it's cool, it's fun, it's a happening—and now it's global, too. And the best part? It never has to stop. Not at the end of a school year, not the end of summer, and not at the end of a sports season.
Imagine summer camp bunkmates staying connected year-round through online tournaments. Imagine three seasons of e-competitions, culminating every summer in a championship tournament. Imagine teens building connections and friendships as they extend their experiences at camp, at the Y, at the JCC, into ongoing interactions.
Imagine a generation of young people who otherwise might not pass through the door of a community-based youth organization reached by a gaming platform that facilitates engagement and promotes opportunities for in-person activities at local Ys and JCCs. Imagine a Madden NFL tournament that encourages kids to play flag football. Imagine partnering with the major sports leagues and the national governing bodies of Olympic sports to make their youth athletic programming available to thousands of young people attracted initially by their passion for esports.
We've all heard the reports that kids are less active today than they've ever been. The key is to make sure they keep walking through our doors. If esports brings them in, we've got a chance to engage them in a range of physical and social activities, and make a difference in their lives.
There's no doubt that the esports ship is sailing soon and our kids will be on it. The question is whether our community organizations will explore and invest in esports—and be there as well.
---
After serving leadership roles for years at the Pittsburgh JCC, Lenny Silberman joined the staff of the Jewish Community Centers Association of North America (JCC Association) and was the continental director of the JCC Maccabi Games for 14 years. In 2008, he became the CEO of the Henry Kaufmann Campgrounds, the largest Jewish day camp system in North America, welcoming 16 independent JCC/YM-YWHA day camps to its three facilities. In this column, Silberman discusses how esports compare to traditional sports when it comes to keeping youth active and engaged.
Silberman will be appearing at the eSportsTravel Summit, July 17–18, at the Luxor Resort and Casino in Las Vegas. For more information, click here.
---
This story is part of a special section on esports. More related stories:
A Place to Play
The Franchising of Esports