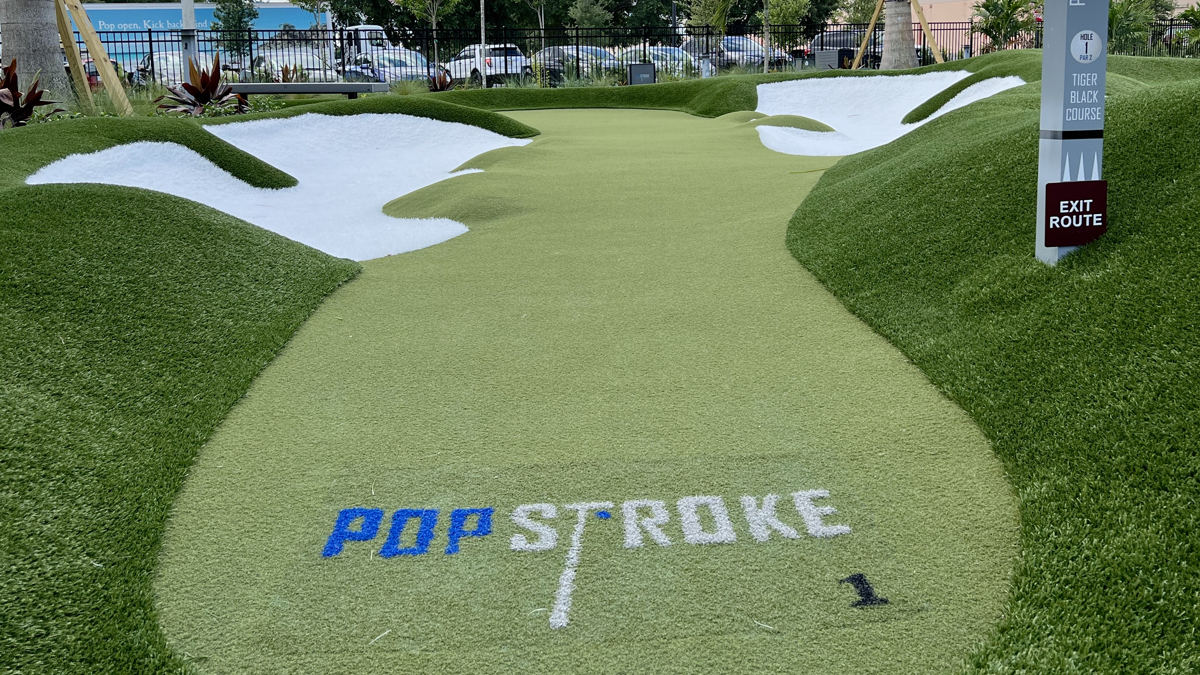 PopStroke Entertainment Group announced their upcoming venue lineup that will bring the unique putting concept to several new markets across the United States.
The golf entertainment company is owned by Greg Bartoli, Tiger Woods' TGR Ventures and TaylorMade Golf Company. There are PopStroke venues under construction in Scottsdale, Arizona; Delray Beach, Florida; and Tuscaloosa, Alabama. Las Vegas is expected to break ground in May and all are scheduled to open by the end of 2023.
In addition, the company will begin construction this year in major markets including Nashville and Myrtle Beach, South Carolina, as well as Texas locations in San Antonio, North Dallas and College Station. PopStroke will also extend its footprint in Florida with groundbreakings in Orlando/Winter Garden, Daytona Beach, Wellington and West Palm Beach.
"We are seeing huge consumer demand to bring our immersive experience into new cities," said Bartoli, PopStroke chief executive officer and founder. "PopStroke was created to bring people together across all ages and skill levels through the game of golf. We are thrilled to expand our reach and share the PopStroke experience with new guests."
Founded in 2019, PopStroke is a technology-infused golf entertainment venue featuring two 18-hole putting courses created from Woods' vision. The putting courses are coupled with a full-service restaurant and bar that includes outdoor dining areas, various outdoor games, a playground and an ice cream parlor.
"PopStroke continues to use golf to bring families and friends together in a fun, welcoming environment," Woods said. "I am excited to see PopStroke expanding into these new cities."
Every PopStroke venue is outfitted with special edition TaylorMade golf balls for customers to use on the course and take home as a keepsake. TaylorMade rental putters will also be available.
"PopStroke's expansion into these 13 new locations is a significant milestone in the growth of this golf entertainment hub," said David Abeles, president and chief executive officer of TaylorMade. "We are eager for golfers in these markets to witness what we've known all along: PopStroke provides a distinctive blend of golf and fun that sets it apart from all other facilities of this kind."