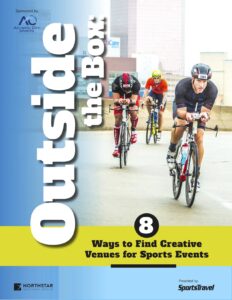 The sports-event industry continues to face unprecedented challenges as the world combats the coronavirus pandemic. Countless events, meetings, conferences and trade shows have been canceled or rescheduled, and the sports-event industry has been hit equally as hard. With many stadiums and arenas shuttered or limited to other uses, event organizers need to navigate new venue possibilities as events begin to come back.
Luckily, even before COVID-19 challenges presented themselves, savvy event organizers and destinations were partnering on creative creative sporting event venues to stage competitions and gatherings. This kind of ingenuity will likely pay dividends under the "new normal," which will require even more creative solutions to event locations than ever before.
While stadiums and arenas will serve their own purposes for events to come, many traditional sports can be held in different locations with a little thought and partnership. Those events could be held on the beach, in a parking garage, in a stadium concourse or even in an abandoned building under the right circumstances. The possibilities are endless.
Download this handbook to learn all you need to know about how to find creative venues for your events, brought to you by the editors of SportsTravel and the Atlantic City Sports Commission. 
In this expert guide, you'll learn everything you need to know about how to think differently about your event's venue, including:
Rethink the Convention Center
Many convention centers are investing in features such as social distancing infrastructure and accessible flooring that can be easily transformed, with an eye towards easing logistical challenges for sports-event organizers, including those at the Atlantic City Convention Center.
Take Advantage of Stadiums' Offseason
U.S. Ski & Snowboard has hosted events in Major League Baseball stadiums. The Summer X Games has seen success in National Football League stadiums. And at U.S. Bank Stadium in Minneapolis, even the concourses themselves have served as a suitable venue within a venue, and an area that can be perfect for distancing.
Make the Most of Scenic Locations
Photogenic spots and scenic locales can make for some of the most memorable venues — and work doubly well in today's world when they're based outdoors. Groups like the North American Sand Soccer Championships in Virginia Beach, Virginia, and the Jersey Jumps Beach Vault—a pole-vaulting competition in Atlantic City—have turned to the sand for inspiration in recent years.
Place New Sports in Historic Venues
In Toronto, the former home of the NHL's Maple Leafs is now hosting esports competitions. So is the historic Jim Whelan Boardwalk Hall in Altantic City. Making new uses out of historic locations can give a boost to the event and the venue.
Pick Up Your Game and Go
Think bowling in a NASCAR speedway. Beach volleyball near a British palace. Karate competitions on the top of a skyscraper. The possibilities are endless.
Reexamine the Infrastructure
Learn how Skate International Distance & Supercross Association took advantage of a parking structure to make for a unique venue. Sometimes it just takes another look around a destination to find the venues you least expect.
Sponsored by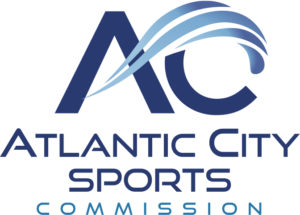 Fill out the form below for instant access to your free guide.
By clicking submit, you agree to Privacy Policy