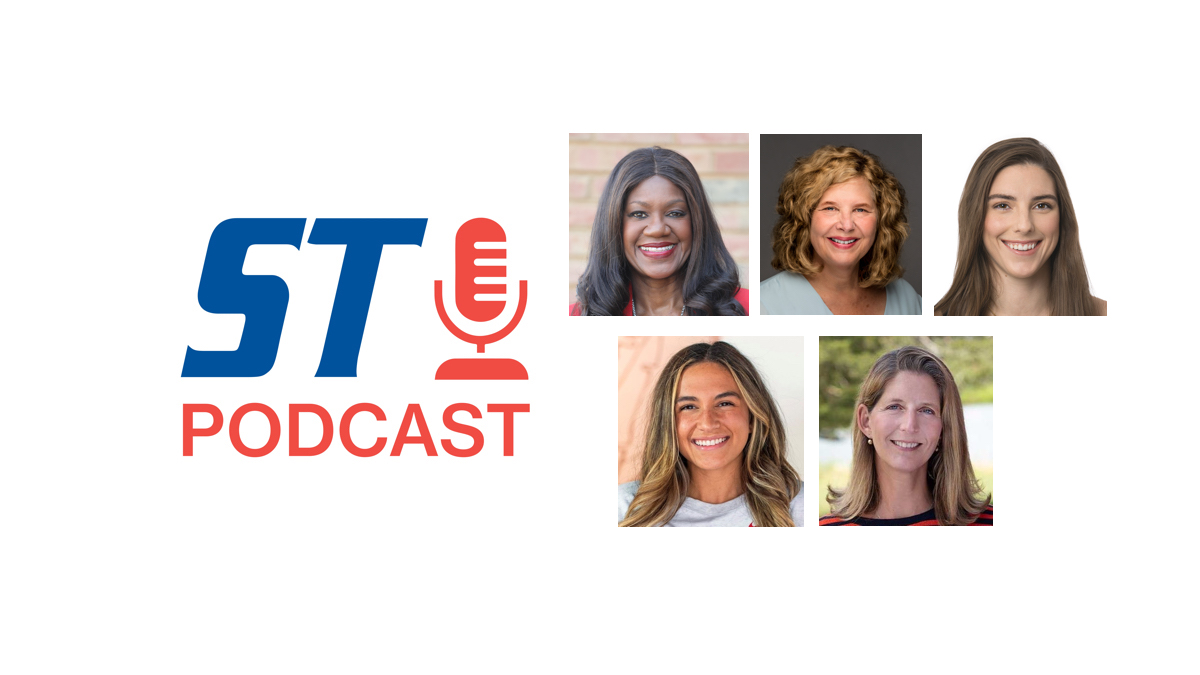 From its signing in 1972, Title IX has become the backbone for which women's sports have climbed from decades of inequity and ignorance to the spot they have today. Particularly for the U.S. Olympic and Paralympic movement, the past decade has seen the biggest names and biggest accomplishments come from the women's teams. Indeed, women's professional sports teams saw record attendance and ratings this season, suggesting there has been tremendous progress at the elite level of women's sports, especially in recent years. But there of course remains considerable work ahead.
At the recent TEAMS Conference and Expo, we assembled an impressive group of women who have accomplished some amazing feats in sports both on the field and off. Our discussion included:
Hilary Knight, an Olympic gold medalist, three-time Olympic silver medalist and eight-time world champion in in hockey, who holds the record for the most all time points and goal scored at the women's world championships;
Amanda Kraus, the CEO of USRowing and one of the few female chief executives of an Olympic national governing body;
Linda Logan, the longtime CEO and president of the Greater Columbus Sports Commission in Ohio and a trailblazer in the sports tourism industry;
Kaleo Maclay, a three-time Paralympic medalist for TEAM USA's sitting volleyball team, including two golds and a sliver, with 14 years competing at the elite level,
And Benita Fitzgerald Mosley, a gold medalist in the 100-meter hurdles at the 1984 Olympic Games in Los Angeles who is now president of the LeagueApps Fund Play foundation and VP of community and impact for the youth sport management technology platform.
In this discussion moderated by SportsTravel Managing Editor Matt Traub, we talk to each of these titans of sport about their own journeys and experience with Title IX and what remains to be done in the future for true equality to be achieved.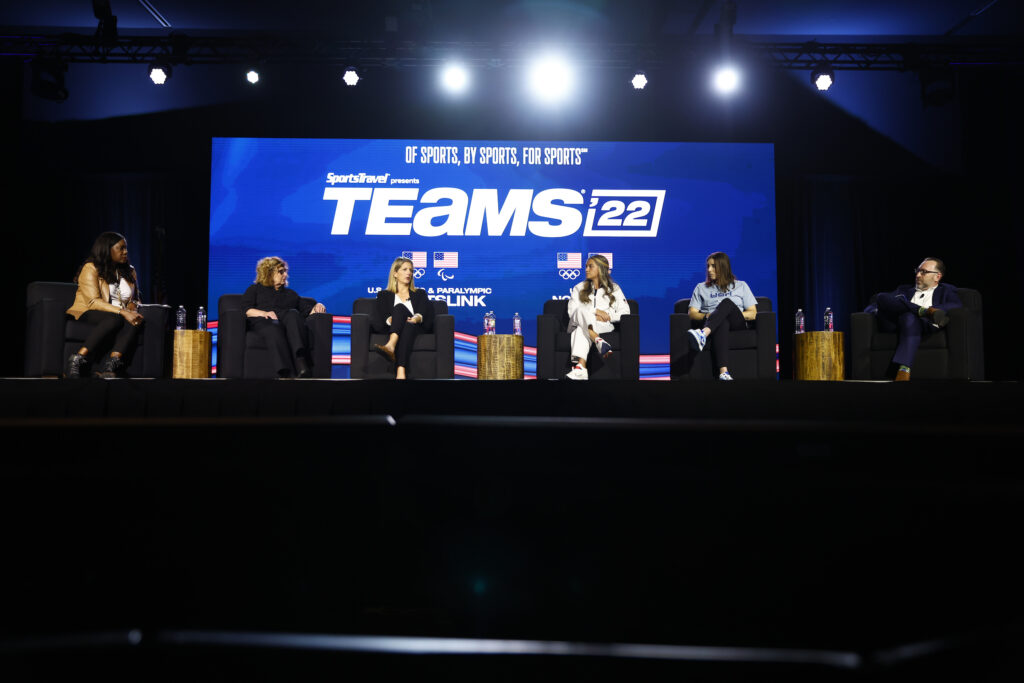 Among the topics discussed in this episode:
The personal story of each panelist as relates to Title IX (3:30)
Hilary Knight on how Olympic women's sports have surged in recent years (9:30)
Kaleo Maclay on the attention paid to and new opportunities for Paralympic women's sports (10:22)
Benita Fitzgerald Mosely on the importance of grass-roots development for girls to receive the same opportunities as boys (11:52)
Linda Logan on the benefits of cities hosting more women's sports (14:02)
Amanda Kraus on how NGBs are providing the same access for girls and boys (15:02)
What it's like for present-day athletes to see the access girls are having at the high school level (16:23)
How Title IX has benefited the performance of Team USA at the recent Olympic and Paralympic Games (19:24)
How hosting collegiate events has helped open doors for female athletes (20:21)
How the collegiate scene helps develop elite female athletes (21:43)
Fitzgerald Mosely on the importance of Olympic and Paralympic role models (22:50)
Knight and Maclay on how aware they are of young women seeing them as role models (24:22)
What can be done to provide more professional sports opportunities for women (26:38)
The potential ceiling for women's professional sports (29:20)
What the future holds for women's sports; what encourages the panelists, what concerns them (29:42)
This episode is sponsored by: