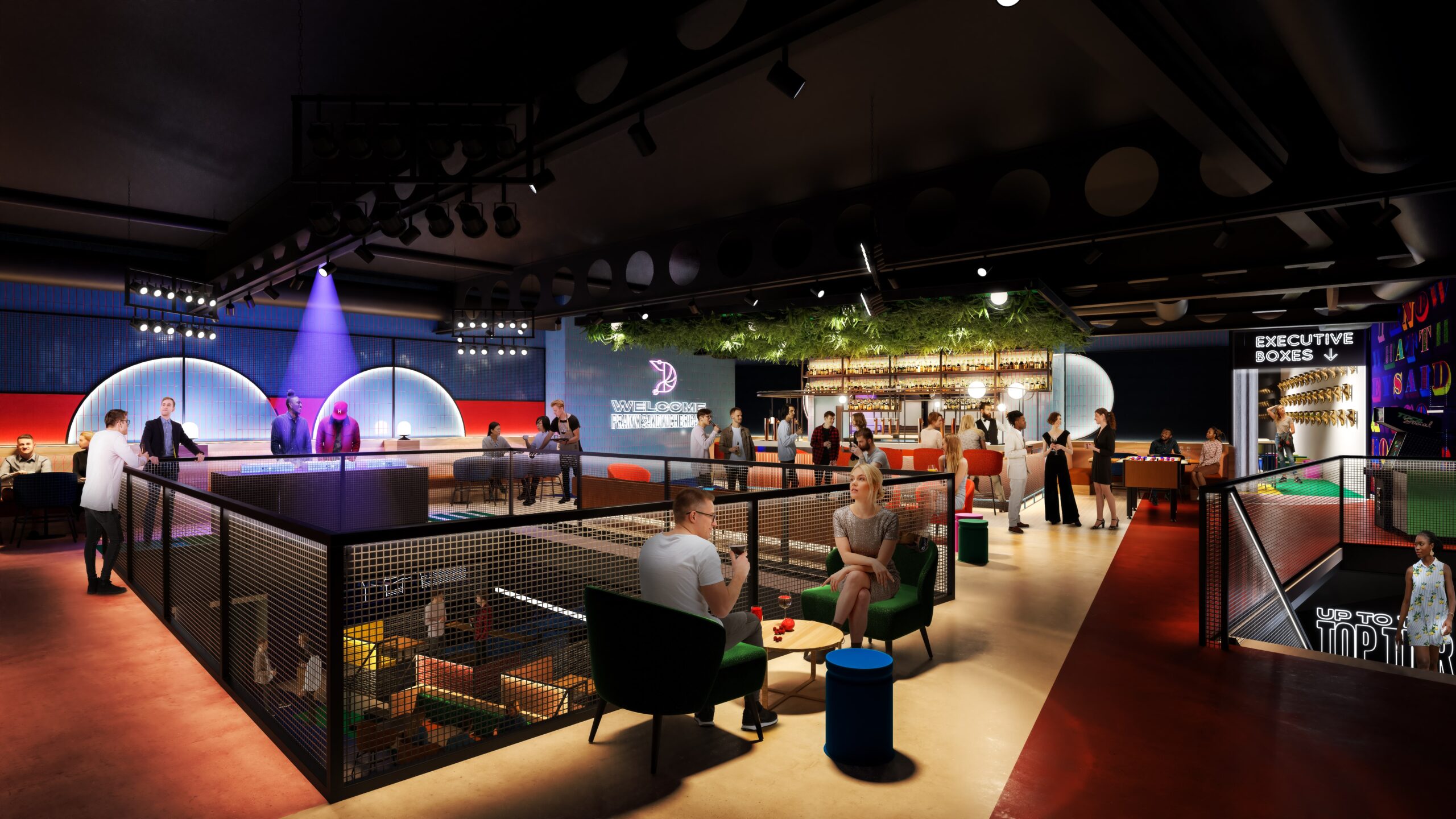 TOCA Football, Inc., will rollout of its new soccer entertainment venue TOCA Social in Dallas in early 2023, offering friends and families a unique place to eat, drink and play alongside a selection of soccer-themed entertainment and immersive games designed for all skill levels.
"We are thrilled to be bringing TOCA Social to the U.S. and providing soccer fans with a truly unique and entertaining offering," said Yoshi Maruyama, TOCA's chief executive officer. "Guests will be able to experience soccer in a new and innovative way, while socializing with friends over drinks and world-class cuisine. With games designed for all ages and abilities, TOCA Social truly is one of a kind and we are excited to keep expanding."
TOCA Social opened its first location in August 2021 at London's The O2, with over 25,000 guests visiting per month. TOCA currently operates 15 soccer training centers and one soccer entertainment venue.  The company completed a successful capital raise last year and by the end of 2023, it plans to operate over 50 soccer training centers and five soccer entertainment venues.
TOCA was founded by Eddie Lewis, a two-time U.S. World Cup and former Major League Soccer and English Premier League midfielder who developed much of TOCA's proprietary, user-centric technologies and training experiences.
"TOCA experiences are all about enjoying soccer regardless of your skill level and TOCA Social takes that a step further by offering a fun, social environment in addition to gamifying soccer in a new and casual way," said Erik Anderson, TOCA co-chairman. "We've seen great success with TOCA Social in the U.K. and look forward to keeping that momentum going here in the United States."