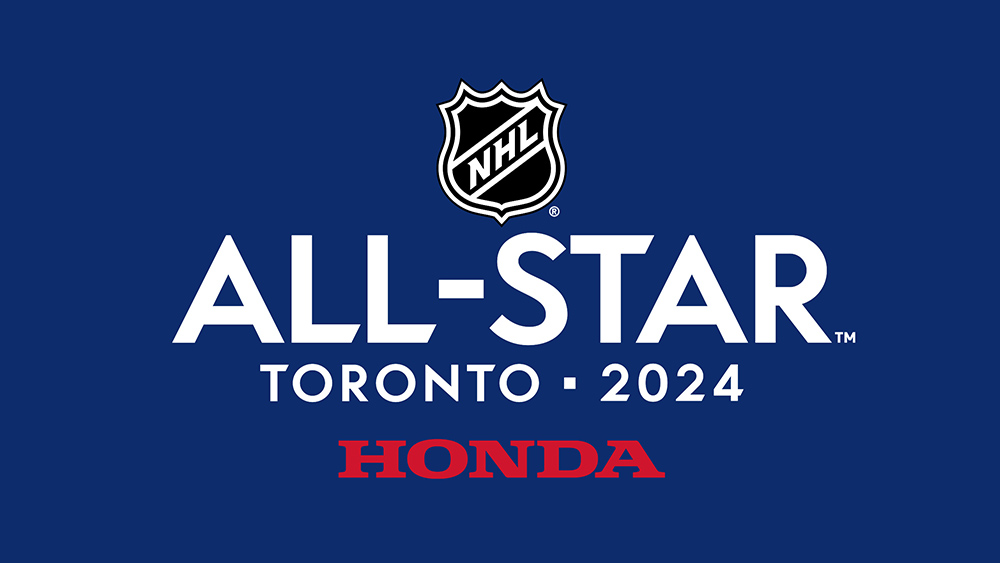 The Toronto Maple Leafs will host the 2024 NHL All-Star Weekend at Scotiabank Arena, the National Hockey League announced on Saturday before the 2023 All-Star Game in Florida.
The midseason showcase will include the NHL All-Star Skills on February 2, 2024 and the All-Star Game on February 3, 2024.
"We are thrilled to bring the Honda NHL All-Star Game back to Toronto for the ninth time and to shine a spotlight on our current stars in a setting that evokes over a century of League history," NHL Commissioner Gary Bettman said. "Toronto fans are among the most knowledgeable and passionate in our game and the city's rich hockey history dates back to the creation of the sport."
The roots of the NHL All-Star Game were formed in Toronto. In 1934, Maple Leaf Gardens hosted the 'All-Star' game, serving as a benefit fundraiser for Maple Leafs forward Ace Bailey, who suffered a career-ending injury during the 1933-34 season. Thirteen years later, the Maple Leafs hosted the first official NHL All-Star Game in 1947, which called for the defending Stanley Cup champion to play against a selection of All-Stars from the other five teams. The 2024 event will mark the ninth time the Maple Leafs and Toronto host NHL All-Star activities and the first time since 2000.
"We are excited and honored to announce the 2024 NHL All-Star Weekend in Toronto," said Maple Leafs President and Alternate Governor Brendan Shanahan. "We very much look forward to welcoming the game's biggest stars and treating our fans — and fans from around the world — to a premiere event that showcases all of what Toronto has to offer."