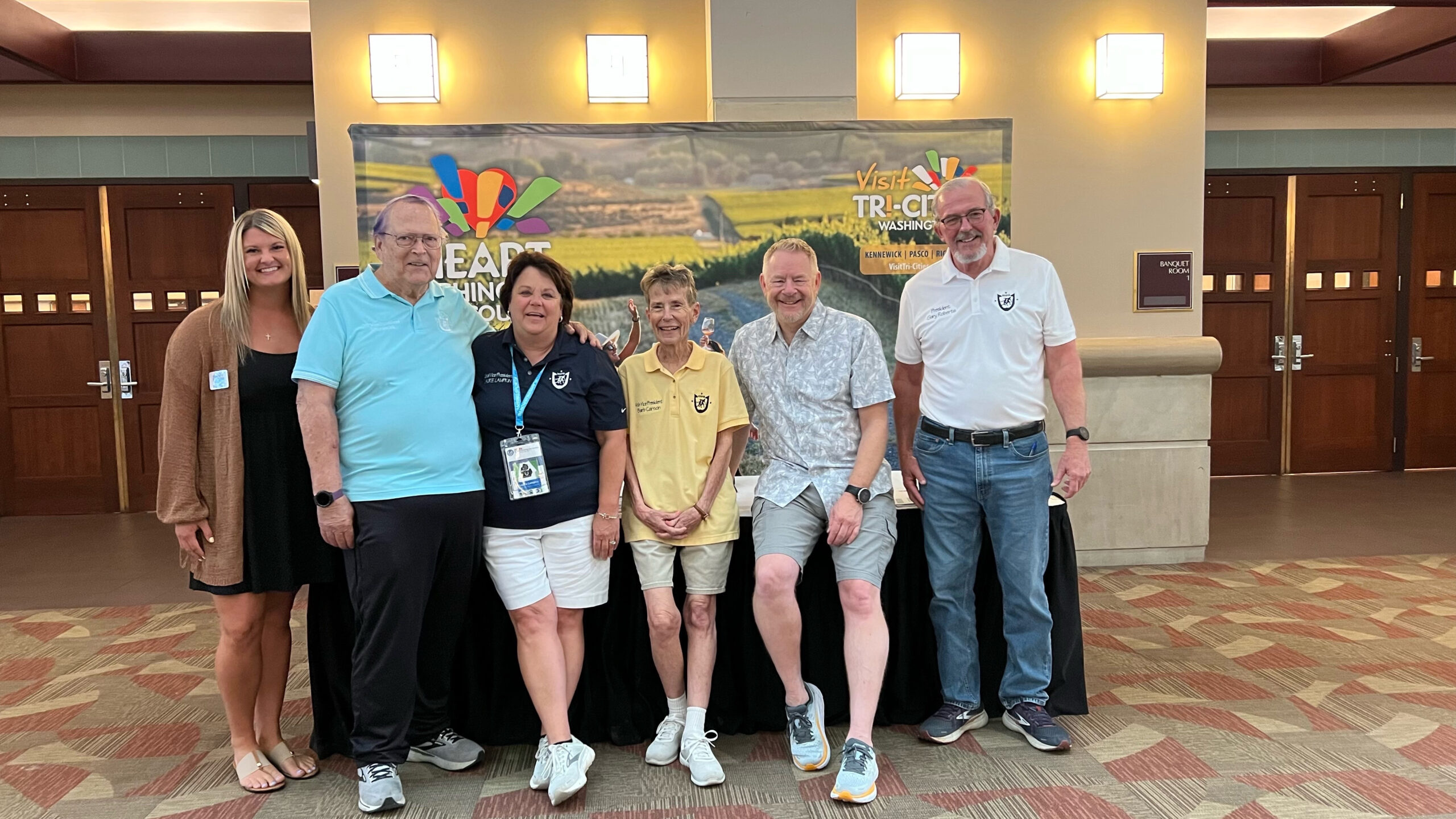 The World Horseshoe Pitching Championships will be held in Tri-Cities, Washington, in both 2024 and 2027, the National Horseshoe Pitching Association announced.
The World Championships will take place at the Three Rivers Campus from July 29 to August 10, 2024, and again in 2027. The Toyota Center & Arena will serve as the primary venue for the event, offering 44,000 square feet of playable floor space to host the championship.
"Horseshoe pitchers are some of the most friendly people you will ever meet and we are excited to be selected to host the sport's most celebrated event in the Tri-Cities," said Kevin Lewis, president and chief executive officer for Visit Tri-Cities. "The two-week event will showcase the best pitchers in the world and we look forward to welcoming them here."
The announcement was made during the 2023 tournament in Lansing, Michigan, where Lewis and Natalie Clifton, sports sales manager for Visit Tri-Cities, finalized the agreement with NHPA officials. Each event will bring an estimated $1 million in economic impact to the area as 1,000 participants come to the Tri-Cities to compete for the world title.
"The team at Visit Tri-Cities has been a pleasure to work with and we are thrilled to bring our World Tournament to the Northwest," said NHPA President Gary Roberts. "Along with some great competition, NHPA pitchers will enjoy the beauty, history and recreation opportunities in and around the Tri-Cities."