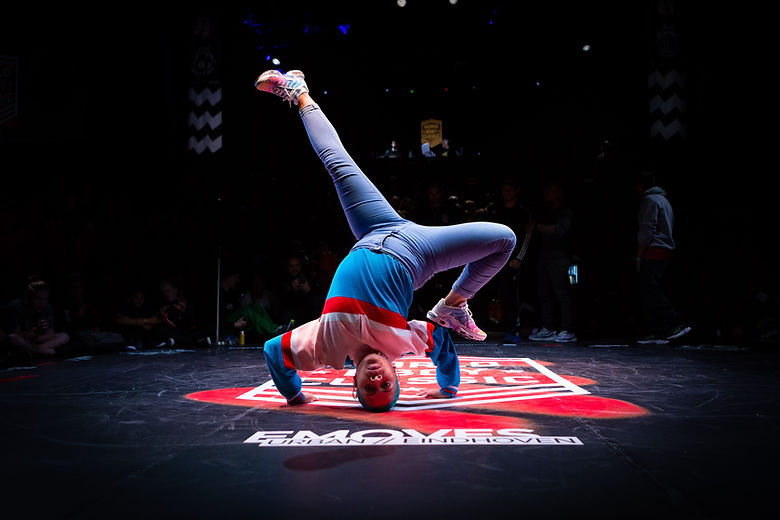 World Breaking Classic in partnership with Plus Seven Company has announced that Tulsa, Oklahoma, will host the 2022 WBC USA Open Qualifier, powered by Tulsa Sports Commission. The event will be staged June 4 at the Cox Business Convention Center, and will serve as one of three WBC world qualifiers scheduled in 2022.
Judges at the event will feature Alex "El Niño" Diaz, Kareem "Bboy Kareem" Gwinn and Macca "Bgirl Macca" Malik, who will identify the winning duo that will automatically qualify for a trip to the WBC World Final 2022.
"On June 4, Tulsa will be the center of the breaking universe," said Tulsa Mayor G.T. Bynum. "Not only will we see a significant economic impact to our city, Tulsa will be broadcast on the world stage. I want to thank the Tulsa Regional Chamber for their efforts in attracting this event to our city, and for Tulsa voters who have provided WBC with a venue that can now play host to world-class events like this one."
Plus Seven Company has worked alongside the Tulsa Sports Commission in engaging local partners to create additional programs that will spotlight breaking and hip hop culture. As part of that program, Circle Cinema and local artist VNICE will join for a graffiti art and film exhibit set to debut at the Circle theater in early May. In addition, Silhouette Sneakers & Art will be the official merchandise partner of the WBC USA Open Qualifier 2022. More programs will be announced in the coming weeks.
"We're honored to bring the World Breaking Classic brand back to the United States, and thankful to the Tulsa Sports Commission for making this a reality in Tulsa," said Nick Povalitis, WBC USA Open Qualifier 2022 event director. "Tulsa's arts, breaking and sports scenes have been so supportive throughout the site selection process, and that will shine through when the city welcomes breaking competitors and fans for an amazing experience June 4."
Breaking will make its debut at the Olympic Games in Paris in 2024. The inaugural WBC World Final was launched in 2009 with past champions including 2022 judges El Niño in 2011 and Bboy Kareem in 2012.
"It's an honor to have been selected to host this unique national event and equally as exciting when thinking of the community impact it will make," said Ashleigh Bachert, interim senior vice president of Tulsa Regional Tourism. "This is going to spotlight Tulsa in front of a rapidly growing, young audience and gives us the opportunity to collaborate with partners we don't usually get to work with in the sports realm. We are excited to work with our local breaking scene, along with businesses like Silhouette Sneakers & Art and Circle Cinema, to showcase our city and make this an unforgettable event."