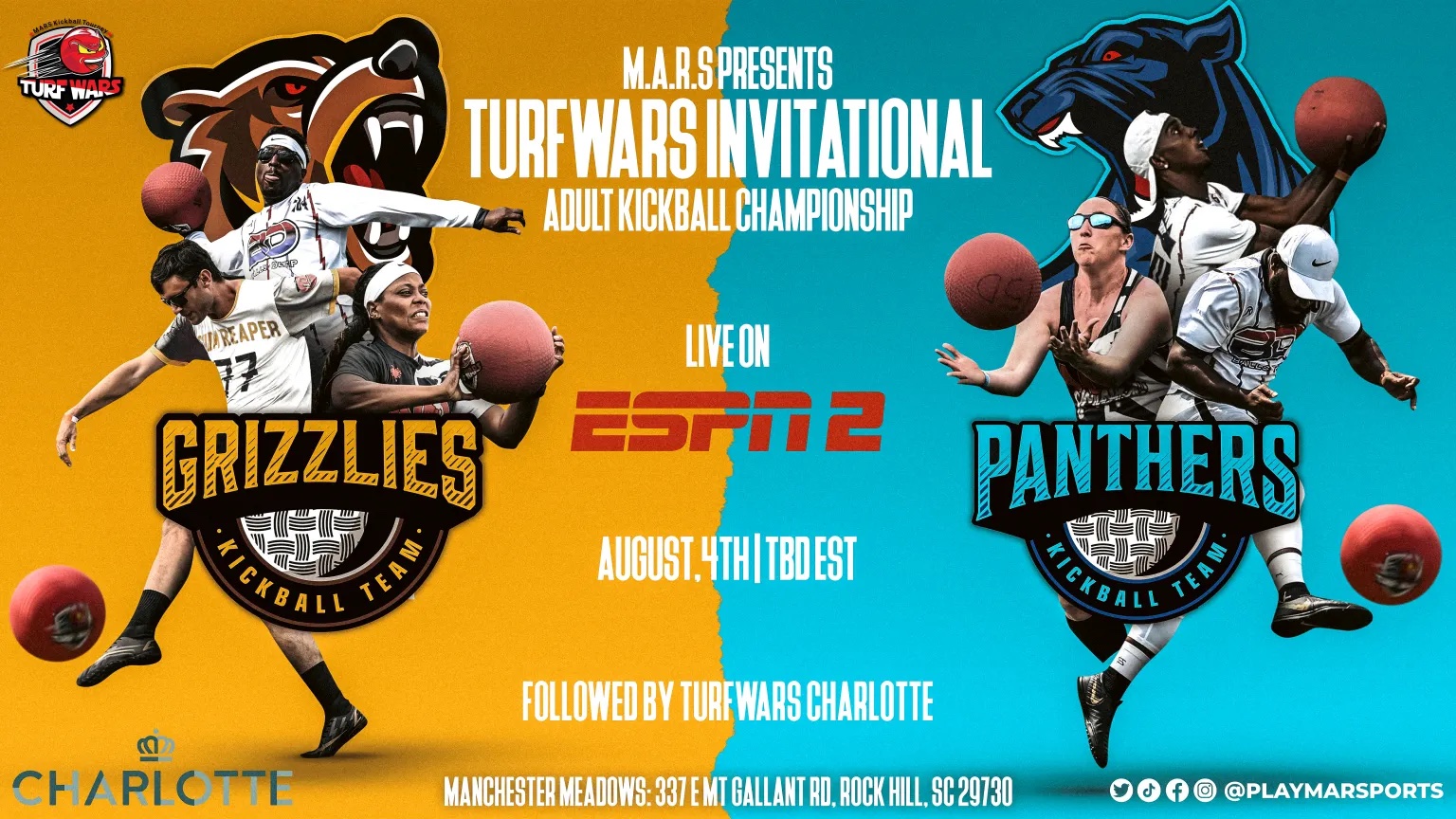 TurfWars will be shown on ESPN2 live on August 4 as part of its Adult Kickball Championship at the Manchester Meadows in Rock Hill, South Carolina.
The one-of-a-kind kickball event will feature the best adult kickball teams around the country with 24 players participating from the Grizzlies and Panthers. After the ESPN2 game will be TurfWars Charlotte, a secondary event also held over the weekend.
TurfWars is organized by MARS, which was organized in 2016 and stands for Main Attraction Recreational Sports. It is a community-driven organization that promotes a health-driven and social environment to all participants. Manchester Meadows has 70 acres of recreation space with soccer fields and additional amenities that host local, regional and national athletic tournaments.