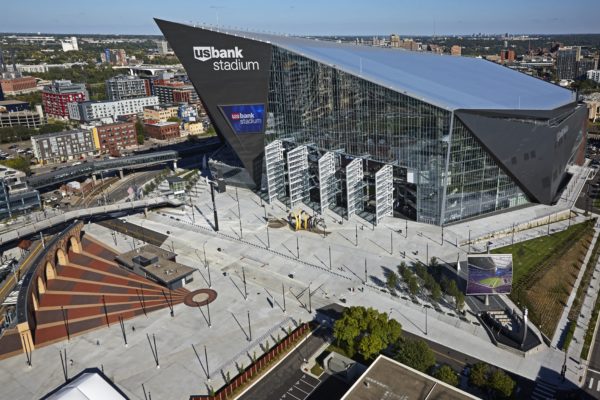 The Minnesota Sports Facilities Authority and ASM Global have extended its U.S. Bank Stadium management deal through 2031 while also lowering the annual payments that ASM Global will have to make to the MSFA.
ASM Global's original contract to operate the home of the Minnesota Vikings and host to Super Bowl LII and the 2019 NCAA Men's Final Four was through 2026. The new contract will guarantee payments of $110.7 million over the lifetime of the deal; the original contract called for $116.7 million to be paid, according to the Minneapolis Star-Tribune.
"With the change in this contract, the authority is still in a great position and the authority equals the taxpayer, as I see it," MSFA Chairman Michael Vekich told the Star-Tribune. "There are no taxpayer dollars being spent on the stadium through 2031 for operating expenses. Those dollars are being guaranteed by ASM to the authority."
The extension comes after the venue had multiple events cancelled because of the pandemic including the 2020 NCAA Wrestling Championships and several major concert events. The Vikings also did not have fans at home games for most of last season but are not part of the ASM deal, the Star-Tribune reported, because the team makes its own rent payments to the MSFA.
Along with the loss of events, U.S. Bank Stadium is also getting the exterior of the building replaced after four years due to leaking at a cost of $21 million. A snow management system built into the stadium's design but the system quickly sprang a leak, forcing the stadium to get a new façade between the leaks and wind damage.