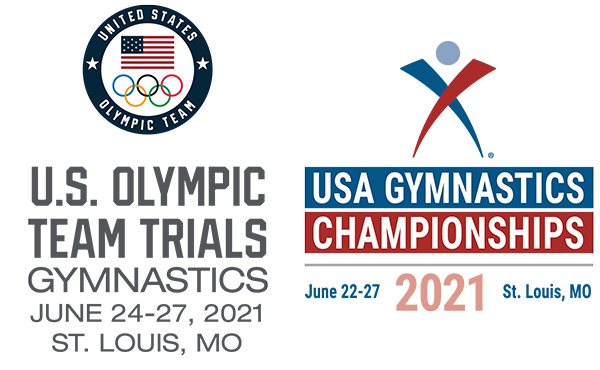 USA Gymnastics has announced new dates for the U.S. Olympic Team Trials in St. Louis. After the 2020 event was postponed because of new dates for the Olympic Summer Games in Tokyo, the 2021 gymnastics trials will be staged June 24­–27 at the Enterprise Center in St. Louis.
The full U.S. squad of artistic gymnasts will be named at the end of the event. The Tokyo Games are scheduled to begin July 23, 2021.
In addition to the trails, the 2021 USA Gymnastics Championships will take place in conjunction with the event, June 22–27, at America's Center in St. Louis. The championships serve as the annual national championship for the acrobatic, rhythmic, and trampoline and tumbling disciplines, as well as the final Olympic selection event for rhythmic and trampoline in 2021.
Alongside that event, the 2021 USA Gymnastics National Congress and Trade Show will also be staged at the nearby America's Center Convention Complex. This will mark the first time since 2009 that championships for these disciplines will be hosted with the annual National Congress and Trade Show and an artistic gymnastics premier event in the same city.