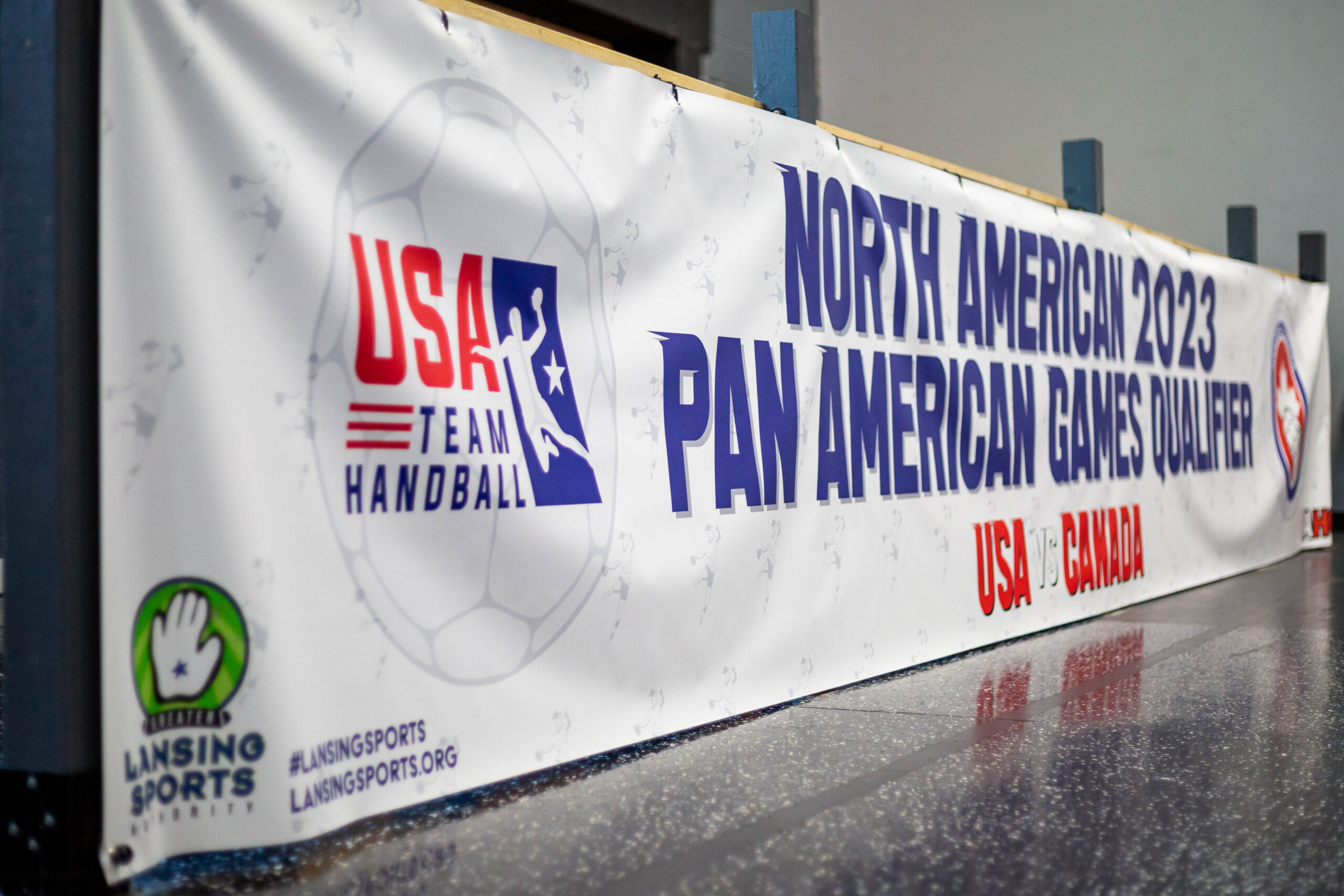 The U.S. National Women's Senior Handball Team will face off against the Canadian Women's Team in Lansing, Michigan, on November 10.
The winner of the match, which will take place at 7 p.m. at the Lansing City Arena, will qualify for the 2023 Pan American Games. This is the first national team to compete in Greater Lansing on its path to the Olympic Games.
"Team USA is a cohesive team that has been preparing throughout the summer and fall to take on Canada," said Joe Williams, president of the American Handball Company. "We are anticipating great support from Greater Lansing for Team USA, with a packed arena. Team Canada is bringing back many athletes from the 2018 PAG qualifying team for this competition, they have been training hard and should not be underestimated. It will definitely be a good and close match."
Hosted by the Greater Lansing Sports Authority, the match is open to the public, with more than 1,000 seats available. Fans can purchase tickets on-site at the event. Tickets will cost $20 for adults, $5 for children between 13 and 18 years old, and will be free for children ages 12 and under.
"This is the first time a U.S. National Team is competing in Greater Lansing, so we're proud to help make this event a success," said Mike Price, GLSA executive director. "We're excited to welcome these incredible Team Handball athletes and their families to Michigan and to see their Olympic dream come to life, right here in Greater Lansing."
The U.S. Women's National Team will conduct a pre-qualification training camp at Lansing City Arena through November 9, ahead of the match on November 10.