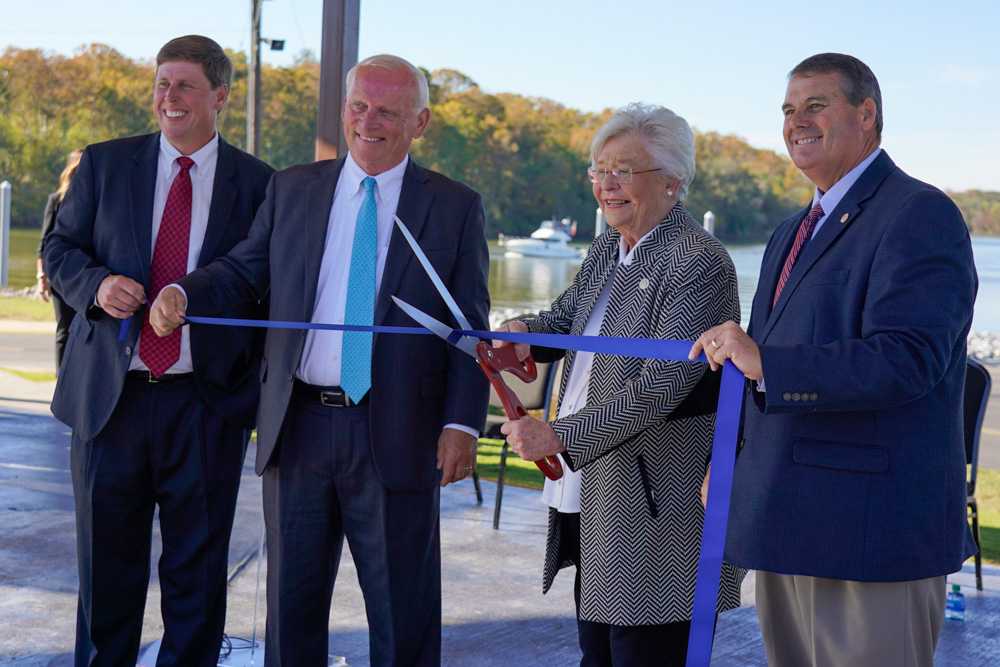 Demopolis, Alabama, has unveiled a $3 million project it hopes will lead to the area hosting larger fishing tournaments and creating greater economic impact for the area.
The newly opened Demopolis City Landing features boat launches, parking and docks as well as a weigh-in pavilion built in partnership with Alabama Power and B.A.S.S., the company which encompasses the Bassmaster tournament leagues and events.
"Recreational fishing and especially tournament fishing has a huge positive impact on many communities in Alabama," said Alabama Department of Conservation and Natural Resources Commissioner Chris Blankenship. "Building first-class boat ramps with enough launch lanes and parking to host regional and national-size fishing tournaments helps these rural areas capitalize on (their) natural resources and provide economic growth."
The new Demopolis City Landing project was made possible by a partnership between the Alabama Department of Conservation and Natural Resources, the city of Demopolis and Marengo County. The upgraded facility not only features two pavilions, but it also provides a four-lane boat launch with 53 paved parking spots, green-space parking for hundreds more and 250 feet of docking space.
"We've been able to host 80 to 90 boat tournaments," said Demopolis Mayor Woody Collins. "I saw today that we had one coming with 250 boats. Now, think about the impact to restaurants, all the grocery stores and gas stations. It's amazing."
Demopolis is hoping to capitalize on the space and lure bigger fishing tournaments to the area. There's big money in hosting such events, as seen by the 2022 Abu Garcia Bassmaster High School Championship at Lake Hartwell, which accounted for more than 6,100 room nights and had an estimated economic impact of $1.5 million in Anderson, South Carolina.
"I fully expect to watch the tourism industry grow even more after the opening of this boat ramp in Demopolis," said Alabama Governor Kay Ivey, who was on hand for the dedication. "This opening will allow more of our families from far and near to get out and experience this great state. This project is not an end but just a beginning … Commissioner Blankenship will be developing more boating access facilities like this one, but I know Marengo County will be tough to beat."