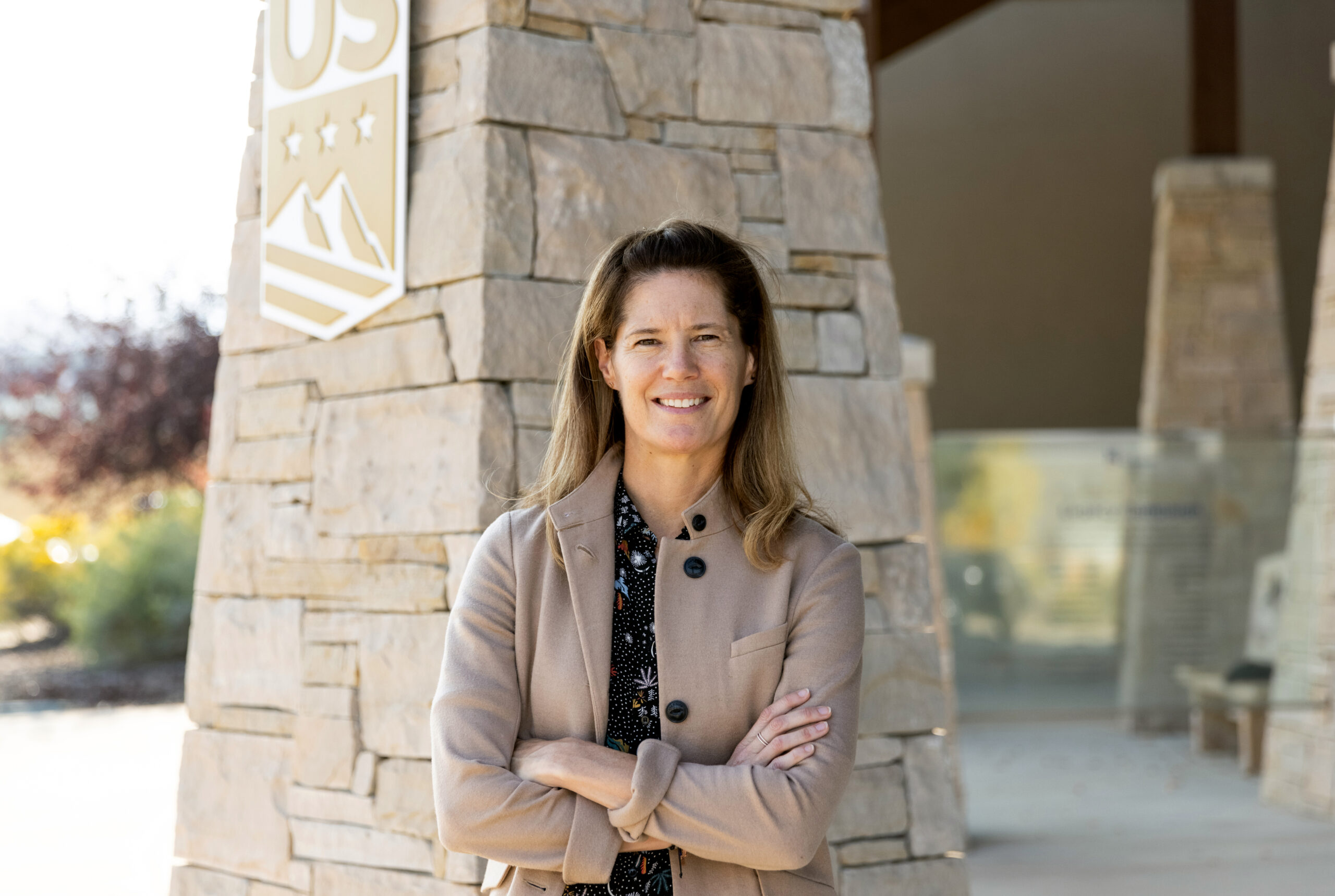 It's over 90 degrees outside and not a cloud in the sky in Park City in late July, so it's the perfect time to do one thing — talk about skiing.
The summer may be offseason but planning is already underway for the upcoming U.S. Ski & Snowboard season. With four additional races on the FIS schedule heading to the United States, the increased visibility that the sport will have in the winter months is one of the landmark early achievements for Chief Executive Officer Sophie Goldschmidt as she approaches the one-year anniversary of her start at the national governing body.
A women's FIS alpine event will start the season in late November in Killington, Vermont. Men's alpine events will be in December in Beaver Creek, Colorado; February at Palisades Tahoe in California; and in March at Aspen, Colorado. There's also a freestyle event in February scheduled for Deer Valley, Utah, and three freeski and snowboard events between Colorado's Copper Mountain in December and California's Mammoth Mountain in February.
In an interview with SportsTravel, Goldschmidt described the additional events as an investment in the sport — "it's incredibly expensive to put on these events and I strongly believe they will pay off commercially, but it doesn't happen in year one." But she also believes that in the long term "it'll pay off commercially and for performance, the extra boost you get from competing at home. And then you think about the pipeline in the next generation. The number of our existing athletes who have told me what inspired them to get involved and want to be a professional skier was seeing athletes compete live, and now we're going to have more of those opportunities."
More U.S. Events
There is a political maneuvering aspect to getting new races as well with two events leaving Norway to come to the States on the FIS calendar. Goldschmidt is "very supportive" of FIS President Johan Eliasch and Secretary General Michel Vion, and "I hope we could have a very meaningful and impactful role" on the world ski landscape.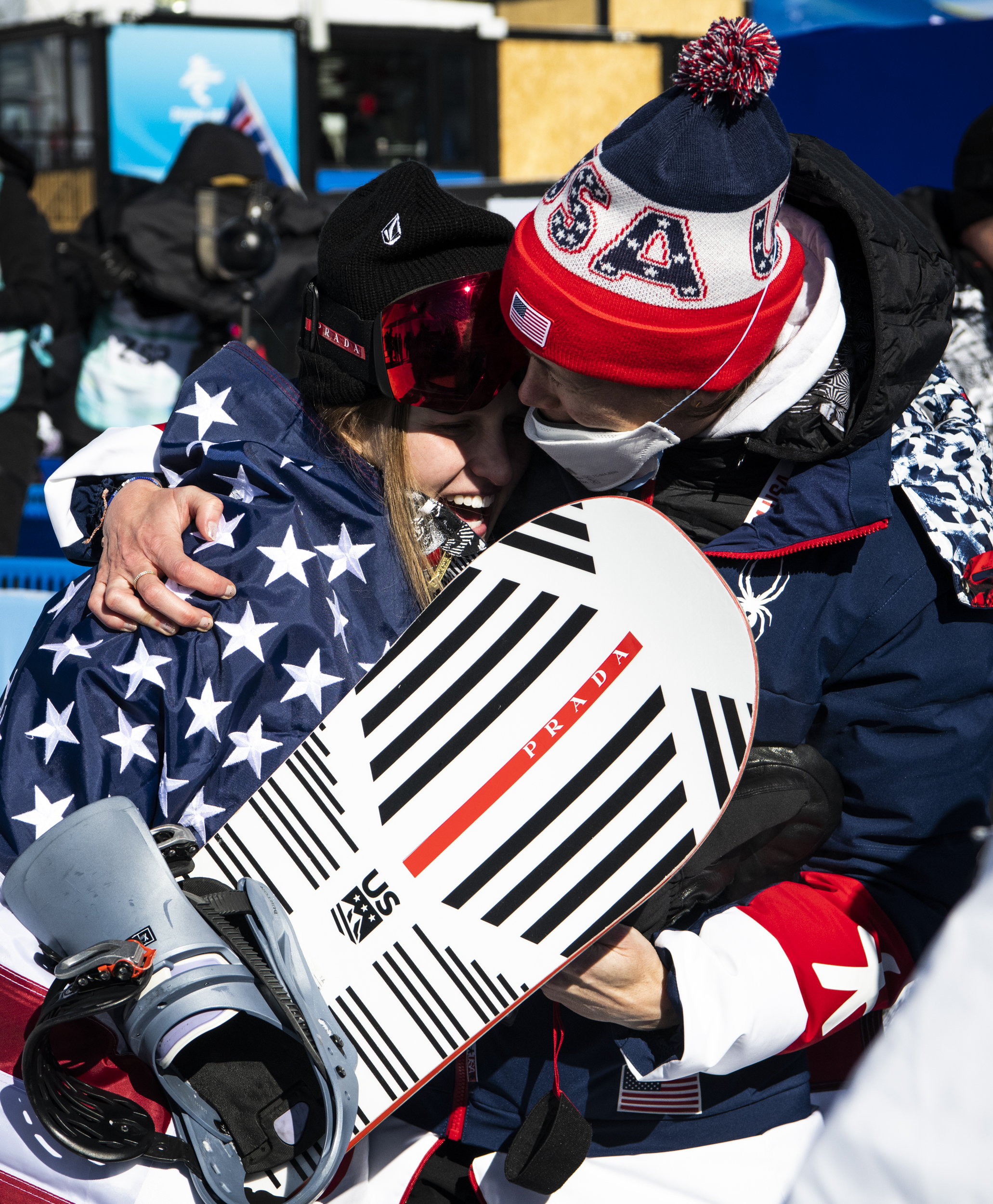 "They're very bullish on how much opportunity there is to further grow our sport in the U.S. and how important that is globally, which is music to my ears," Goldschmidt said. "I think they're bringing sort of a level of sophistication commercially that is really needed. There's been a lot of talk about the centralization of the media rights. As long as we have the right input, ultimately aggregating those rights so we're not competing against each other in the market is a good thing for business."
The increased number of races will be after the NGB recorded one alpine skiing medal at the 2022 Olympic Winter Games in Beijing along with eight in freestyle skiing, four in snowboarding and two in cross country.
"I'm very proud of what we achieved," said Goldschmidt, noting 60 percent of the U.S. delegation tested positive for COVID within a six-week period leading to the Games. "That we actually had a full team there and a lot of our best athletes in a position to compete at the highest level was fantastic. … As much as the medal count itself, the pipeline and the potential that we showed, we had more top-10 results than any nation. More than 50 percent of our first-time Olympians finished in the top 10 as well. There's a lot of positive signs for the future."
New Areas of Focus
The future for U.S. Ski & Snowboard, in Goldschmidt's planning, is going to be focused on three areas;
Performance and operational excellence: "There's an opportunity to be even more innovative, to think out of the box and to raise our standards in ways that can make us even more professional and efficient. And that goes to the sports side and also for the business side."
Growing the visibility of the sport and its athletes: "We need to kind of punch above our weight and not take on necessary risks but be a bit more creative with how we share these amazing stories and the superhuman feats these athletes are doing. And visually the content we create is pretty mind-blowing. We have a great narrative, but not enough people know about it. And ultimately that helps the athletes become more well known, which drives more revenue back to them. And it'll make us more commercially interesting."
Driving revenue, which is important because of the costs of competing have grown. The cost to ship competition materials globally have gone up five times what they were last season: "We already are developing new assets. We're thinking about that a little bit differently. There are some new sectors that we haven't really gone after in the past. I'm quite optimistic that we can drive by a lot of commercial revenue, which ultimately will help our financial situation and allows us to do more with our programming and athletes."
Salt Lake on the Horizon
There is also on the horizon a potential "game-changer," in Goldschmidt's words, and that is the chance for Salt Lake City — which hosted the 2002 Winter Games — to host again, whether that be in 2030 or 2034.
"There's nothing that can have a bigger impact on our sport than having another Winter Olympic Games," Goldschmidt said. "And me and my colleagues will do whatever we can to help influence that. … It's a huge opportunity for our organization, our sport and most importantly for our athletes. We have legacy infrastructure, we have amazing support locally that would mean it could be privately funded. We'll see how it all plays out, but it would be incredibly impactful if we were to host in 2030 or 2034. I'll do whatever I can to bring another Winter Olympic Games to Salt Lake City."
With all of this winter sports talk in the midst of a 90-plus degree day, there's one more question that harkens back to when Goldschmidt was on the SportsTravel Podcast: After Beijing, did she get out to ski more?
"I skied less this season than I've skied in about 10 years," she laughed, recounting all the work done before the Games. "Considering I'm living now for the first time at a ski resort, you would've thought I would've hit my max number of days this year. That didn't happen. But I've got plenty of time to ski ahead of me. So I'm not worried about that."