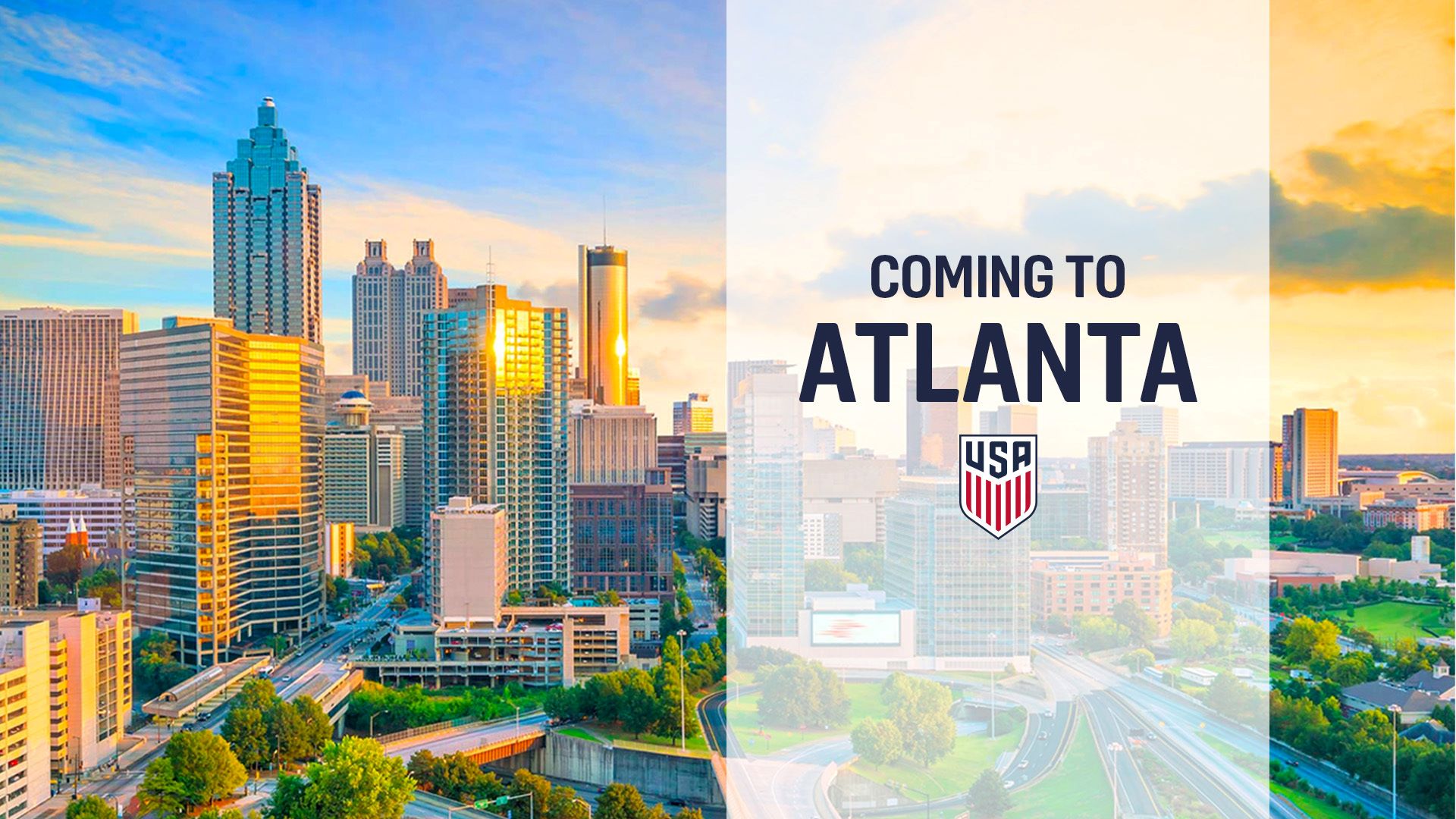 Thanks in part to a $50 million contribution from Atlanta United owner Arthur Blank, U.S. Soccer will open a national training center in Atlanta that will serve as headquarters for the U.S. Soccer Federation, creating a central hub for the soccer community, including coaches and referees, to access training, technology and infrastructure.
It will be the first-ever designated National Traing Center in part through the donation of Blank, also owner of the Atlanta Falcons. The final decision on location for the complex will be made in January 2024. U.S. Soccer Chief Executive Officer and Secretary General JT Batson is leading the search for a site and has been advised by Deloitte on the project.
"America's top athletes deserve the best when it comes to preparing them for competition on the global stage and I'm thrilled U.S. Soccer has chosen metro Atlanta as its new home," said Blank. "Atlanta's incredible passion for soccer, corporate community and unmatched infrastructure make this a natural home for the National Training Center and I'm very confident our community will help America's finest soccer players compete on a global level like never before. I'm also pleased to help U.S. Soccer with community outreach and soccer development among underserved communities as part of our contribution and know that it will benefit scores of young people through engagement with the beautiful game for generations to come."
U.S. Soccer picked Atlanta over the Raleigh/Cary, North Carolina, region. While the National Training Center will be utilized by all 27 of U.S. Soccer's National Teams, part of Blank's contribution will specifically go toward construction of facilities for U.S. Soccer's nine Extended National Teams, particularly in support of the Cerebral Palsy, Deaf, and Power Soccer National Teams.
"This National Training Center will accelerate the growth of soccer in this country and will represent a commitment to developing elite soccer players for decades to come," said U.S. Soccer President Cindy Parlow Cone. "Investing in youth and adult programs as well as our Extended National Teams reflects our commitment to ensuring that players of all ages and backgrounds can find a home and thrive in this sport. These investments are a signal to our players, coaches, referees, members and fans that the future of U.S. Soccer is bright."
Blank's contribution will also fuel the Federation's work to develop winning teams and grow the game across the U.S. This includes strengthening support of women's youth national team camps and women's coaching and mentorship initiatives. The National Training Center will also host youth tournaments and soccer community conferences. Support from the Arthur M. Blank Family Foundation wil provide community programming to benefit soccer-focused non-profits in metro Atlanta including Soccer in the Streets and GA 100 partners.
"For the continuing development of U.S. Soccer and growth the sport in our country, getting a facility of this kind is natural next step," said U.S. women's national team player Emily Sonnett. "For me, it's just cool to see Atlanta chosen as the site. With Atlanta United having so much success and seeing how much soccer has thrived there, I know everyone in the Atlanta area will be great hosts. Most importantly, it will be exciting to have players from all our National Teams – from the full team to the youth teams to our extended National Teams — have a familiar and comfortable space to continue to develop, grow and learn."