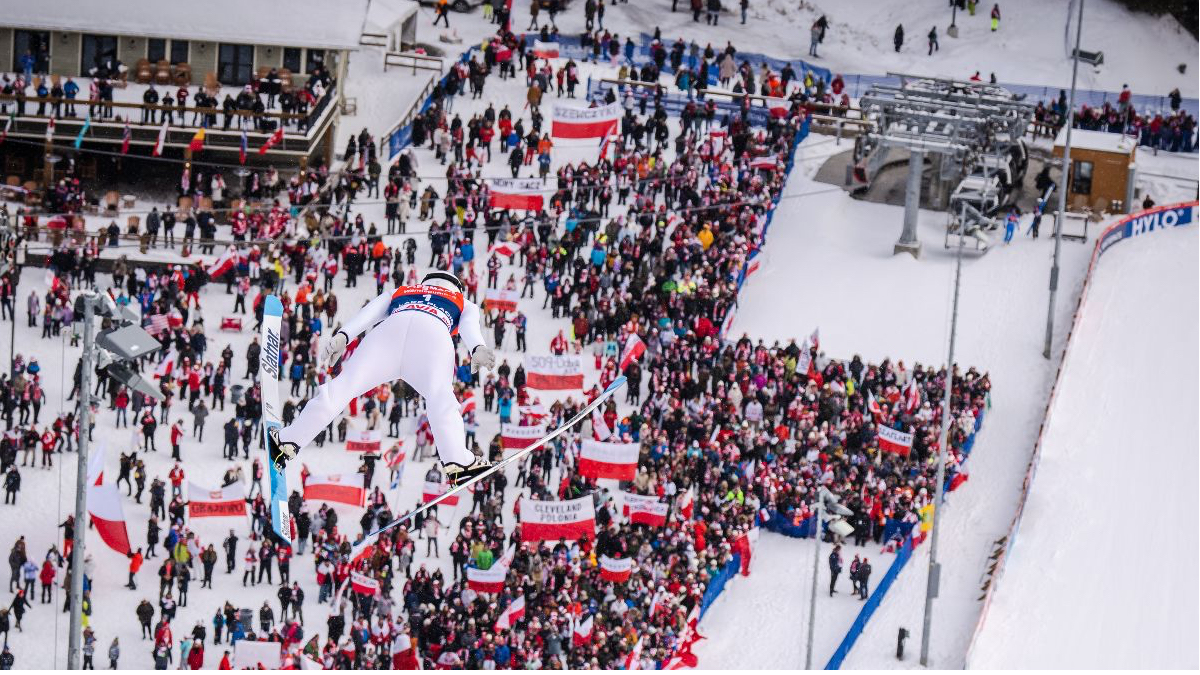 The FIS Ski Jumping World Cup will return to Lake Placid from February 9-11, 2024, at the Olympic Jumping Complex, joining a calendar with two additional World Cup events already confirmed for this winter season at Mt Van Hoevenberg.
"The future of the U.S. Ski Jumping team is promising and being able to hold major events in our own country provides the program with an added boost to raise further awareness and notoriety to the sport to inspire the next generation of ski jumpers," said USA Nordic Chief Executive Officer Adam Provost. "We are excited to get back on the hill in Lake Placid. Our jumpers made great strides last year, gaining invaluable experience competing at the highest levels in the world."
Last year's event marked the first time Lake Placid hosted a World Cup ski jumping event since 1990, with attendance for the weekend totaling 15,000. Lake Placid earlier this year hosted the FISU Winter World University Games and the Olympic Regional Development Authority will also host World Cup Luge on December 8–9 and World Cup Bobsled and Skeleton on March 22–24, 2024.
"We are honored and excited to welcome back the FIS Ski Jumping World Cup to the Olympic Jumping Complex," said ORDA President and Chief Executive Officer Michael Pratt. "We look to build on the success of last year's event and provide an outstanding experience for ski jumping athletes and fans – both locally and from around the world."
The FIS Ski Jumping World Cup event brings together the world's best men's ski jumpers. Lake Placid is one stop on the World Cup tour that begins in Finland on November 11, 2023, and conclude with the final in Planica, Slovenia, in March 2024.
"The return of the FIS Ski jumping World Cup is a testament to the work that has been done to modernize the Olympic Authority's venues and return them to world-class competition standards," said incoming Olympic Authority President and Chief Executive Officer Ashley Walden. "This year, we are honored to host three prestigious World Cups and look forward to welcoming the world back to Lake Placid."
The format for this year's event will be the same as last year, starting with a qualification round on Friday, followed by individual and super team competitions on Saturday. The event will conclude Sunday with a second qualification round followed by another individual competition.
"We were extremely happy with how things went at last year's World Cup in Lake Placid and see the potential for discussing a longer-term strategy," FIS Ski Jumping Race Director Sandro Pertile said. "With beautiful weather conditions, long jumps, a super nice crowd at the bottom of the hill, and a great team working behind the scenes, we reached a very, very high result and were all very happy."