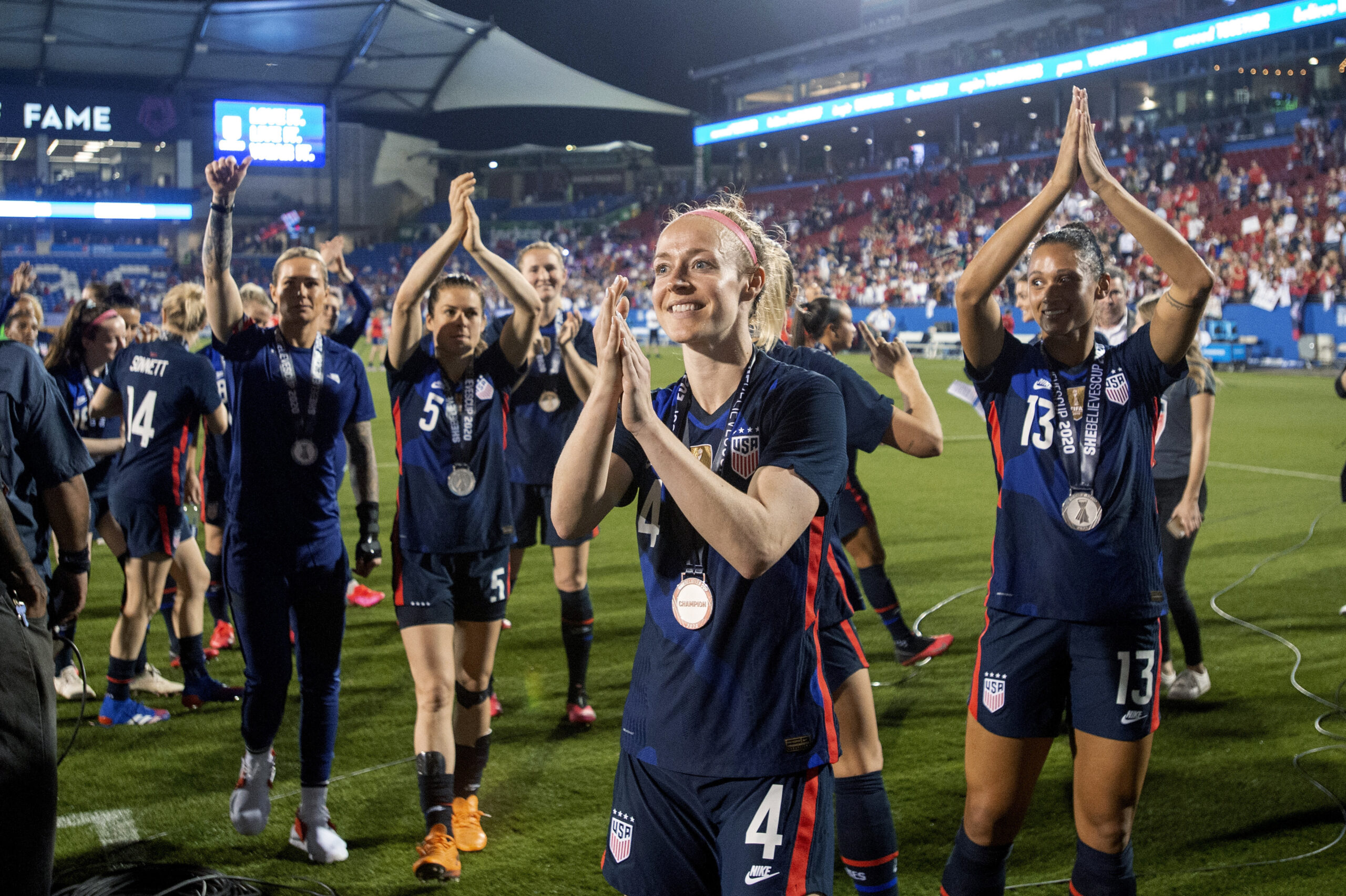 The U.S. women's national soccer team has added three games to its pre-Olympic lineup to be played in Houston and Austin, Texas, as part of the U.S. Soccer's WNT Summer Series.
The women's national team will play June 10 against Portugal in Houston at BBVA Stadium and then on June 13 against Jamaica at the same venue, then it will travel to play Nigeria on June 16 in the inaugural match at Austin's new Q2 Stadium.
These matches will be the final games before Coach Vlatko Andonovski names the 18-player Olympic Team. The USWNT will also play two matches in early July that have yet to be officially announced before leaving for Japan to compete in the Olympic Summer Games.
"In these COVID times, we're grateful that U.S. Soccer has been able to organize a schedule of games for us to prepare for the Olympics and getting these three during the Summer Series against teams we don't play very often will be important in helping us make the final decisions on the Olympic Team," said Andonovski. "Choosing the Olympic Team has been a long process, with a big break in the middle, but we'll take all the information from our trainings, the National Team games and club matches so we can make the best choices to give our team the best chance for success in Japan."
The USWNT played its 2020 CONCACAF Women's Olympic Qualifying Championship group matches at BBVA Stadium in January and February last year. The match in Austin at the home of Major League Soccer's newest club, Austin FC, will be the first soccer game at the 20,500-seat venue, which was listed among SportsTravel Magazine's New Venues to Watch in 2021. Austin FC will play its first MLS match at home on June 19.
"We are both thrilled and honored that the first-ever match at Q2 Stadium will feature the four-time FIFA World Champions," said Austin FC President Andy Loughnane. "Hosting the USWNT at Q2 Stadium speaks to the world-class nature of our city, our facilities, and the popularity of the sport in our region."
Once the teams arrive in Houston and then in Austin, all players and staffs will operate inside highly controlled environments at the host hotels. The staging of training and matches will fall under the U.S. Soccer Return to Play Protocols and Guidelines and in accordance with the CONCACAF Return to Play Protocols. Everyone entering the controlled environment will be tested for COVID-19 before traveling, upon arrival and periodically thereafter.