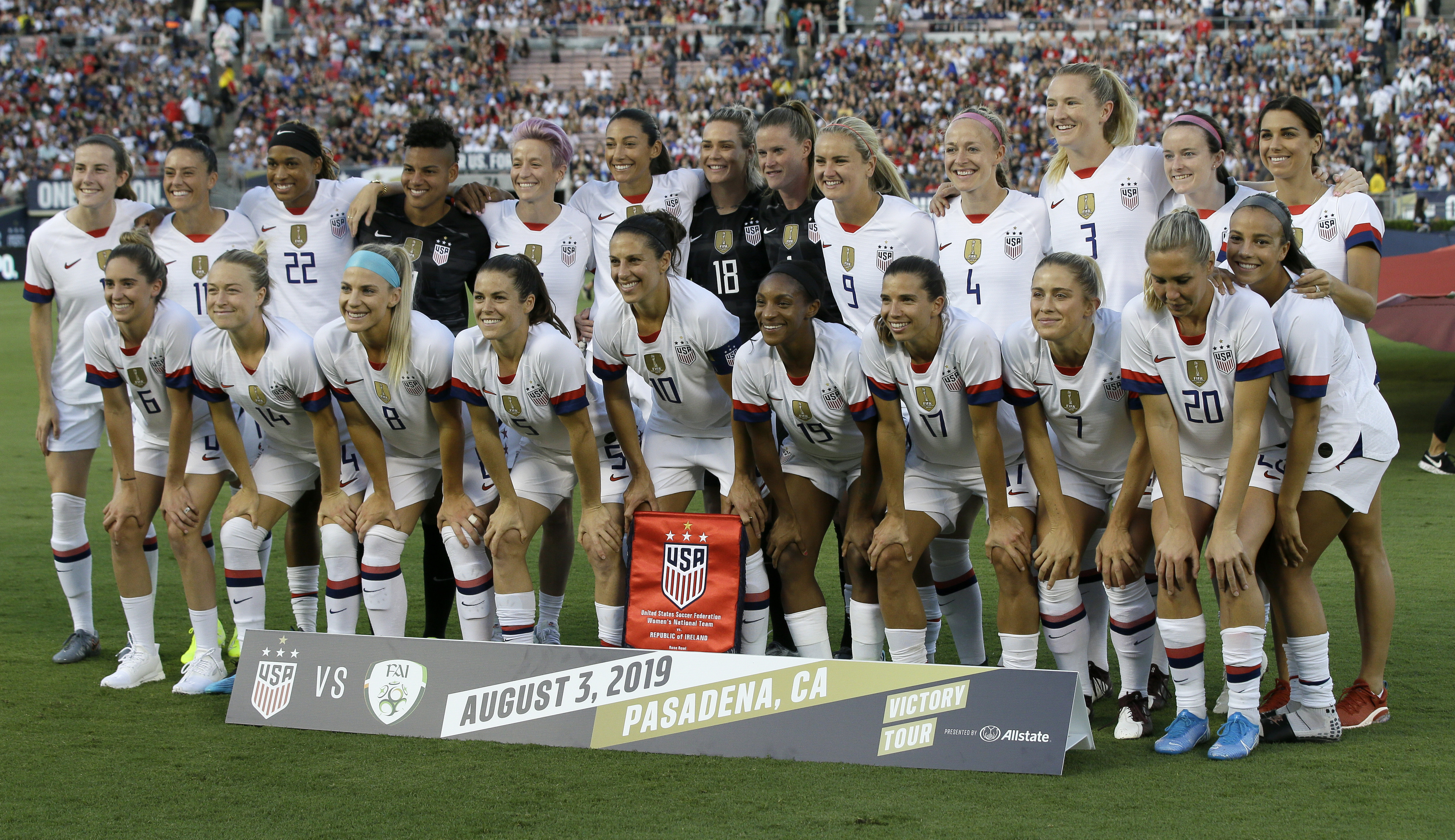 What some programs or leagues or teams wish would happen over a period of years hit the United States women's national soccer team within a month's time. Already going into the FIFA Women's World Cup with the label of favorites and defending champions, the team not only successfully defended its title, but did so with a style that captivated millions across the country.
Record-setting television ratings and more attention than ever is terrific. And merely winning a championship was one thing. Doing so while taking a stand for women's rights and demanding equal pay from the United States Soccer Federation, and dealing with mid-tournament criticism from the White House, is an entirely different thing.
"Everything is different," star midfielder Megan Rapinoe said. "It's just so much bigger, the tournament was so much bigger. The tournament transcended sport, so then the tournament feels sort of secondary to everything else that's happening."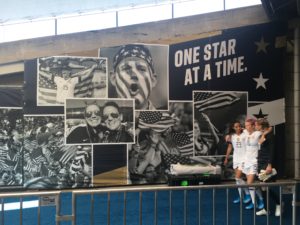 The feeling on August 3 in Pasadena, California, was adulation. A five-city celebration—the Victory Tour—started with a 3-0 win over Ireland. But it wasn't merely about the game. It was about a crowd of over 37,000 — currently the second-biggest crowd ever for a U.S. women's soccer friendly — many of them young girls cheering for their heroes. There were chants throughout the game of "Equal Pay!," referencing the players' battle with U.S. Soccer for fair compensation.
"We want to share this summer with our fans," said Coach Jill Ellis, who is leaving her post at the conclusion of the tour. "That's what we want to do, in terms of how we play and feed off their energy but also show up close and personal what this team is about. To be able to give back to the fans, that's what it's about."
The first game of the tour being in Pasadena had special meaning for several players. It was at the Rose Bowl in 1999 that the U.S. team had its first watershed moment to the broader U.S. sports scene, winning the Women's World Cup title that year in a dramatic penalty shootout remembered for Brandi Chastain's game-winning kick, and her iconic celebration that is now immortalized with a statue outside the Rose Bowl.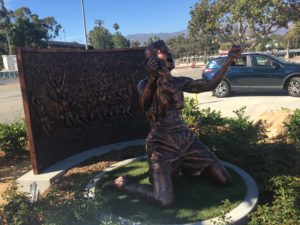 "That team laid the foundation for the mentality of all the teams after it, and I feel like that mentality and the legacy they left is what's carried this program to so much success through the years," midfielder Rose Lavelle said.
Tour Locations
The other four cities on the Victory Tour are a mix of market sizes and regions. The next game is August 29 against Portugal at Philadelphia's Lincoln Financial Field, a major market that is also near the homes of U.S. stars Carli Lloyd and Julie Ertz; more than 44,100 tickets have been sold for the game, which already will be a record for the largest U.S. women's soccer friendly.
The game in Philadelphia will be followed by a rematch with Portugal on September 3 at the new Allianz Field in Minneapolis, where the cheapest ticket on Stubhub is currently $89 per seat, with some field level seating listed for over $1,000.
The last two stops on the Victory Tour, both against South Korea, will be October 3 at Charlotte's Bank of America Stadium and October 6 at Chicago's Soldier Field. Both markets have hosted major international matches in recent years, and both are in regions with National Women's Soccer League teams; the league-leading North Carolina Courage play their games a short drive from Charlotte, and the Chicago Red Stars' first post-World Cup game drew a crowd of 17,338 — after averaging 4,000 per game last season.
"I think people are interested to see it, so to be able to grab those casual fans — or even less than casual fans — and at least get them out to a game, hopefully we've done that," Rapinoe said. "I don't know what more work we can do now to get them to come. I feel like a lot of people will be interested and while the iron is hot, just check out what's happening."
Last year's average NWSL attendance was 6,024 — two teams, the Portland Thorns and Utah Royals FC, skewed that number by averaging 16,959 and 9,466 per game, respectively. This year, the league's average attendance is up to 6,479, with six of the nine teams showing per-game increases.
"I hope that we can continue to ride this momentum wave," defender Becky Sauerbrunn said. "I think you saw it initially, but for us it's making sure that us as players and the NWSL as a league, we're promoting the players and league to get more fans in the stands consistently. I think that's a dual responsibility for us to work on, and this tour is a good opportunity to show what we can do and in more places that we haven't been."
Each of the stops on the Victory Tour have hosted women's international matches before. Yet it has been three years since the U.S. women played in Minnesota, and it's been 19 years since the team played in Charlotte.
"The more we can increase our footprint, it's great," Ellis said. "I remember [outgoing U.S. soccer CEO Dan Flynn] long ago saying 'You're going to play in different places because we want to be out there as much as possible, maybe not as much in these quote-unquote hotbeds.' So it's important for us to be out there. I think the investment in these areas, in the cities, in areas where our sport is still not accessible—and even in Middle America where it's not accessible for parents to have three kids playing soccer because it's so expensive— those are things that we have to have conversations about and make that a priority in diversifying our sport."