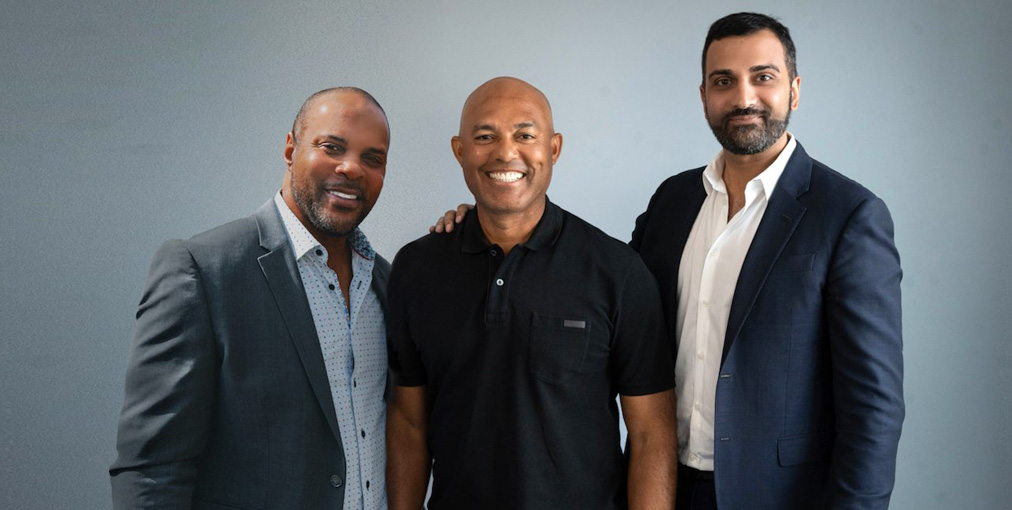 The United International Baseball League, a professional baseball league created to serve the Middle East and South Asia, has changed its name to Baseball United with new ownership including Baseball Hall of Famers Barry Larkin and Mariano Rivera.
Larkin and Rivera, with a combined six World Series Championships and 25 All-Star Game selections, will serve on Baseball United's new Board of Directors. Larkin, who spent 19 years with the Cincinnati Reds, has spent the bulk of his post-playing career leading international baseball development in South America and Asia. Rivera also spent 19 years with the New York Yankees and has built baseball development programs and academies in his home country of Panama.
The company also unveiled a new logo and brand mark that will be used in its worldwide operations. With the change in ownership, the inaugural Baseball United Showcase featuring the league's first four franchises will now take place in Dubai in the fall 2023.
"Our new league will not only bring more opportunity to hundreds of professional baseball players from around the world, but it will be a benchmark for diversity, equity and inclusion," said Larkin. "Our grassroots academies and development programs will give access to young kids in underserved countries who haven't had the opportunity to learn the game and absorb the benefits of team sports. That top-down and bottom-up approach is a critical part of our strategy and I believe it will be a key driver of our success."
In addition to its professional league, the Baseball United ecosystem will encompass youth academies, clothing and merchandise, international content and media and global non-profit outreach. Along with Larkin and Rivera, the new company's ownership group includes Kash Shaikh, who has worked at sports marketing firm BSB Sports, and former NYPD Commander of International Intelligence John Miedreich. Shaikh will serve as Baseball United's chief executive officer and chairman of the board.
"It's a blessing to be able to continue to grow the beautiful game of baseball," said Rivera. "The new company structure, along with our new name of Baseball United, positions us for growth in countries that are often overlooked when it comes to baseball. And, even more importantly, we now have the right leadership in place to help us succeed. I'm excited to work alongside Kash, Barry and our entire Baseball United team to make that happen."