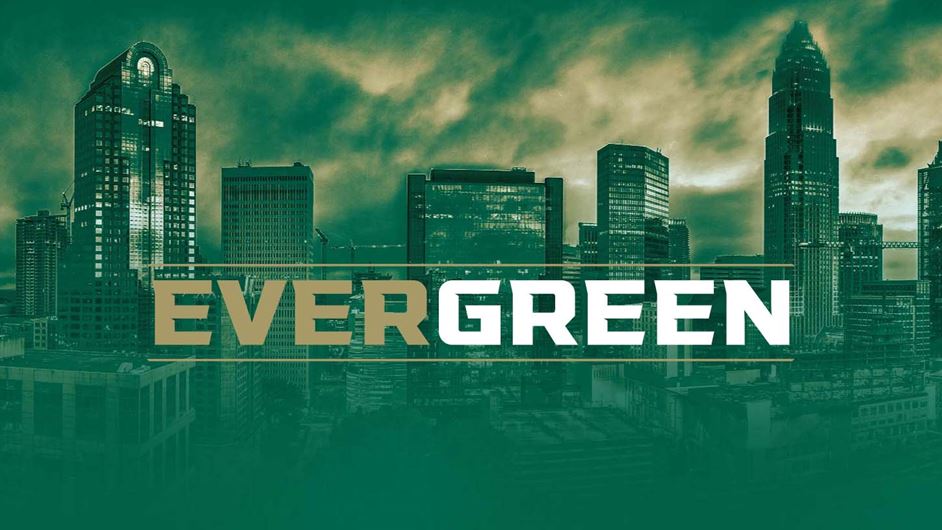 With a move to the American Athletic Conference imminent, the UNC Charlotte 49ers athletics department has big plans on the horizon.
The school has announced its Evergreen Athletics Facilities Master Vision, which is part of UNC Charlotte's overall campus renovation plan. Evergreen will provide upgrades to existing amenities, while also implementing construction of new venues.
"As the University embarks upon an overall campus master planning process, the athletics master vision will be a key component of it," said Chancellor Sharon L. Gaber. "This ambitious plan is reflective of the upward trajectory of UNC Charlotte's athletics program which is, for many of our constituents, the 'front porch' of the university. We are committed to providing an experience for our students, alumni and fans that mirrors the excellence embodied throughout UNC Charlotte ­— in our academics, research, community engagement, and every other facet of what we do."
While the vision offers a 12–15 year look at what the future holds for all 49ers campus facilities, UNC Charlotte is currently focused on the $102 million Phase I, for which fundraising efforts have already begun.
"This is a vision of what we intend to become," said Mike Hill, director of athletics. "We have aspirations to achieve greatness and further elevate the visibility and profile of our university. As we take the next step in our growth by joining the American Athletic Conference, our competition gets tougher against more established programs, so it is imperative that we provide our coaches and student-athletes with the resources necessary to compete for championships."
Phase I includes the expansion of Jerry Richardson Stadium — home of 49ers football — a new softball clubhouse and recently completed upgrades to the football locker room. It also includes the construction of a new stadium to be shared by men's and women's soccer and the newly announced women's lacrosse program, a clubhouse for the baseball program, and men's and women's basketball locker room renovations.