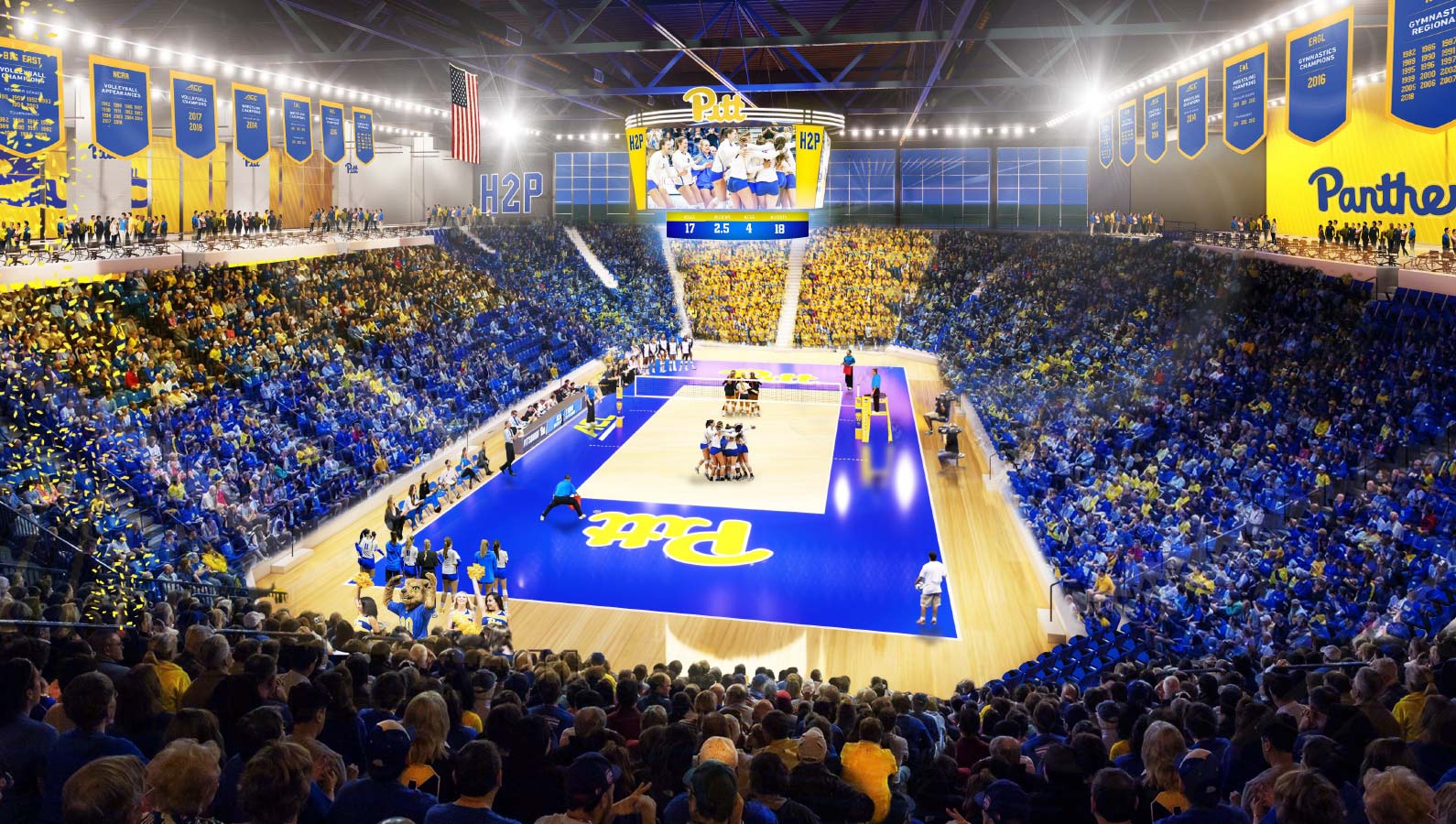 New facilities to replace outdated venues are key parts of what the University of Pittsburgh is touting for its Victory Heights Initiative, a series of athletic projects that would bring new places to train and compete for several Panthers' athletic squads.
The project is centered around several of Pittsburgh's Olympic sports programs. There would be a new 3,500-seat arena for the gymnastics, volleyball and wrestling programs to replace the 70-year-old Fitzgerald Field House, the facility where those programs currently compete. It would also include a venue for the track-and-field teams, which have been competing off-campus ever since the former football stadium, Pitt Stadium, was torn down in 1999.
"For far too long, a significant percentage of our student-athletes have been forced to compete in facilities that do not reflect the lofty standards and aspirations of the University of Pittsburgh," Panthers Director of Athletics Heather Lyke said. "Today's announcement is the first step in transforming that liability into a game-changing asset in our quest for comprehensive excellence."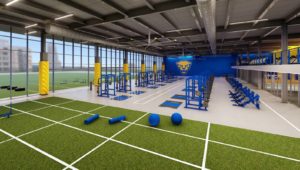 The complex for indoor track and field would also be utilized by the Pitt Band and Spirit team. The facility would have an eight-lane, 300-meter indoor track and give the track, cross county and band and spirit teams indoor training space. Another part of the project is an athletic performance center that would be the hub for strength and conditioning, sports medicine, nutrition and mental health needs for 16 separate Panthers athletic programs.
"Victory Heights is about coming together as a community and doing our part to drive comprehensive excellence," University of Pittsburgh Chancellor Patrick Gallagher said. "And it's about taking the steps needed to give each of our student-athletes the very best environment to learn, grow and reach their highest potential."
Pittsburgh already has started on improvements to the Petersen Sports Complex, which hosts the baseball, softball and men's and women's soccer teams. Scheduled to be finished in fall 2020, the complex added a third floor to a conference building that allowed for coaches' offices and team meeting rooms with the impending addition of a women's lacrosse program, plus a student-athlete lounge and locker rooms.
The project comes as Pittsburgh is in the midst of its seventh year in the Atlantic Coast Conference. The price tag for the renovations was not released but in a release about the Victory Heights initiative, the university took note that the league has had 10 members raise between $100 million to $550 million toward athletic facilities within the past four years.