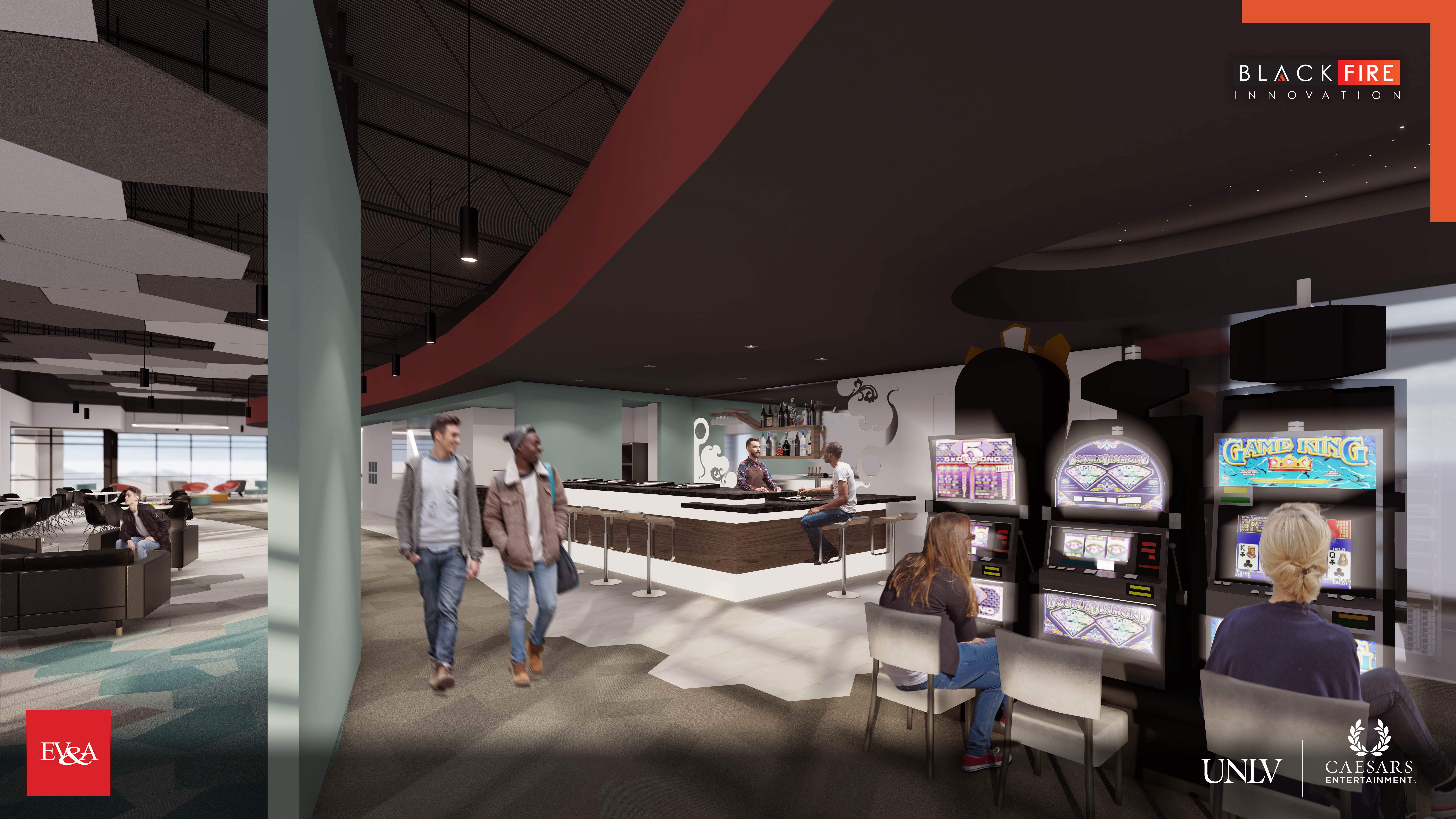 UNLV and Caesars Entertainment have announced the creation of Black Fire Innovation, which will serve as 43,000 square feet of innovation space to test hospitality and gaming concepts that will include an esports arena, a sportsbook, mock hotel rooms, a casino floor and virtual reality facilities.
The complex, expected to open in late 2019, will bring the university's academic leaders together with Caesars executives to advance trends in hospitality and gaming technology. It will also provide a venue to showcase innovations to current and potential industry partners. Black Fire Innovation will be headquartered in a 111,000-square-foot research building at the UNLV Harry Reid Research & Technology Park located in southwest Las Vegas.
"This collaboration with Caesars Entertainment will strengthen UNLV's role as a research and innovation leader and further elevate Las Vegas as the global intellectual capital for gaming and hospitality," said UNLV President Marta Meana. "Collaborations like Black Fire Innovation also give our students unparalleled access to experts at the forefront of the industry. It's an experience unique to Las Vegas that we're proud to offer at UNLV."
While students, university researches and Caesars officials will occupy the space, Black Fire Innovation is being designed to serve as an academic incubator that will also be available to private industry partners to research and test concepts.
"We intend to accelerate innovation in a way that is truly unprecedented within the gaming and hospitality space, bringing together top researchers and industry experts in a unique collaborative environment," said Les Ottolenghi, Caesars Entertainment executive vice president and chief information officer. "Working side-by-side and with emerging student talent, technology partners and the community through this technology hub, Black Fire Innovation is designed to spur the creativity and entrepreneurship that will shape the future of our industry for many years to come."