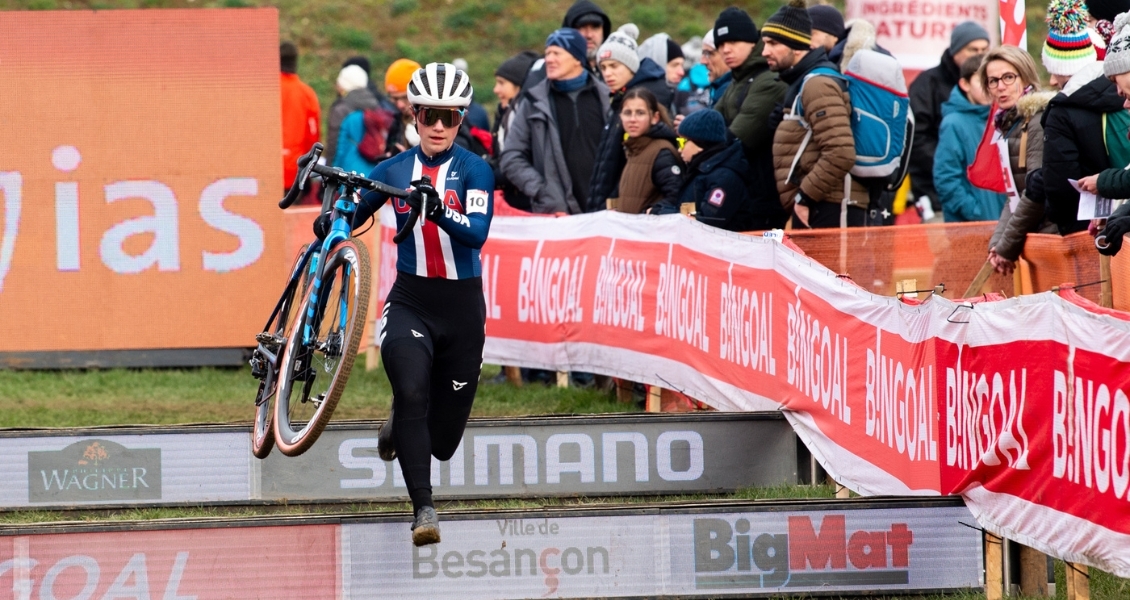 USA Cycling and EuroCrossAcademy have announced a partnership for the 2023–2024 season to enhance cyclocross junior development.
"This collaboration with EuroCrossAcademy will be crucial in the development and guidance of young cyclocross athletes for this upcoming season racing in Europe," said Jim Miller, USA Cycling's chief of sport performance. "We're excited to once again work alongside Geoff Proctor and ECA."
The partnership will kick off for the team's first race at the Troyes World Cup in France on November 19. The team will finish a block of competition the following weekend at the Dublin World Cup in Ireland before preparing for the 2023 USA Cycling National Championships in Louisville, Kentucky, from December 5–10. The USA Cyclocross team will then head to Belgium for two UCI Cyclocross World Cups in Namur and Antwerp and other high-level European events. The season will conclude at the 2024 UCI Cyclocross World Championships in Tabor, Czech Republic, on February 3–4.
The two organizations will focus on long-term development for junior athletes. The ECA been hosting summer domestic training camps and European competition programs for nearly two decades to help athletes prepare for international competition.
"Gaining World Cup experience is an important development step for our aspiring junior riders," said Geoff Proctor, founder of ECA. "ECA looks forward to this opportunity to collaborate with USA Cycling and provide these junior race blocks in Europe. We're all excited to help these athletes learn and grow."