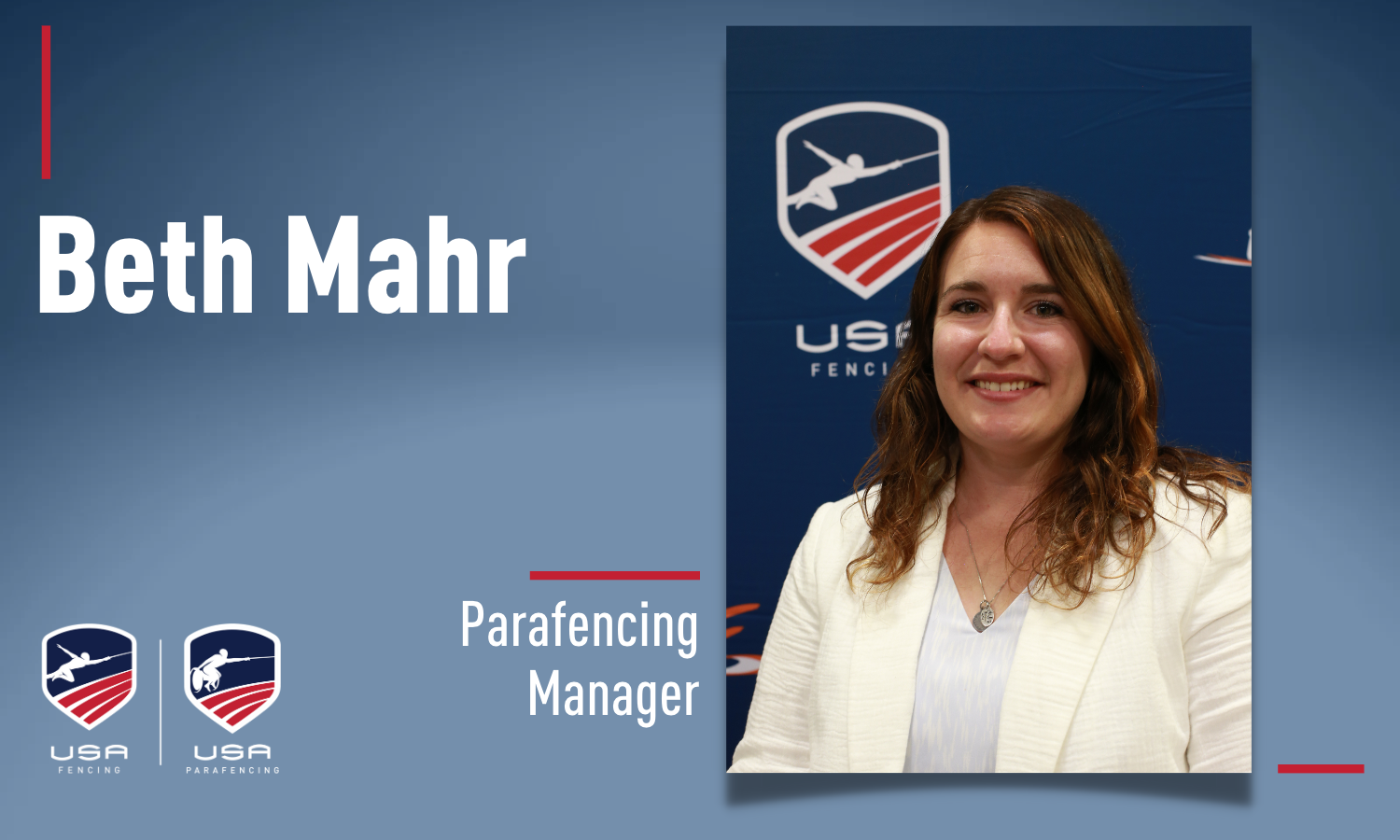 USA Fencing has announced the hiring of Beth Mahr to serve as the NGB's first parafencing manager.
While USA Fencing has had staff members responsible for parafencing in the past, this marks the first time the organization has someone whose sole focus will be on growing parafencing in the United States.
"I am thrilled to step into this role and work with the coaches, athletes and clubs across the country to grow the U.S. parafencing program from the grassroots through our National Team," Mahr said. "This is an exciting time for the sport gearing up for Paris 2024 and developing a strong pipeline for LA 2028 as well as increasing parafencing participation opportunities for adaptive athletes everywhere."
Mahr's responsibilities will include managing the parafencing program with a primary focus on sport development, increasing the number of parafencers at the grassroots level and providing opportunities for para coach, referee and classifier recruitment and development.
She will also provide USA Fencing member clubs with resources to start or increase parafencing programs, support the USA Fencing Development Department with fundraising efforts related to parafencing and develop opportunities to showcase and promote parafencing in order to grow participation in the sport.
Mahr, who spent six months with USA Fencing as regional development manager, will plan logistics for teams attending the Parafencing World Championships, World Cups and the Paralympic Games. She previously spent three years managing disabled hockey programs at USA Hockey.
"We received many excellent resumes, but Beth's talent, vision and experience in para sport really stood out," said Kate Reisinger, USA Fencing's chief of sport performance. "Beth's skills run the gamut — from the intricate planning required to manage a national team to the bold vision needed to build a sport from the ground up. And the timing couldn't be better as we look to grow parafencing in the lead-up to the 2028 Los Angeles Paralympics."