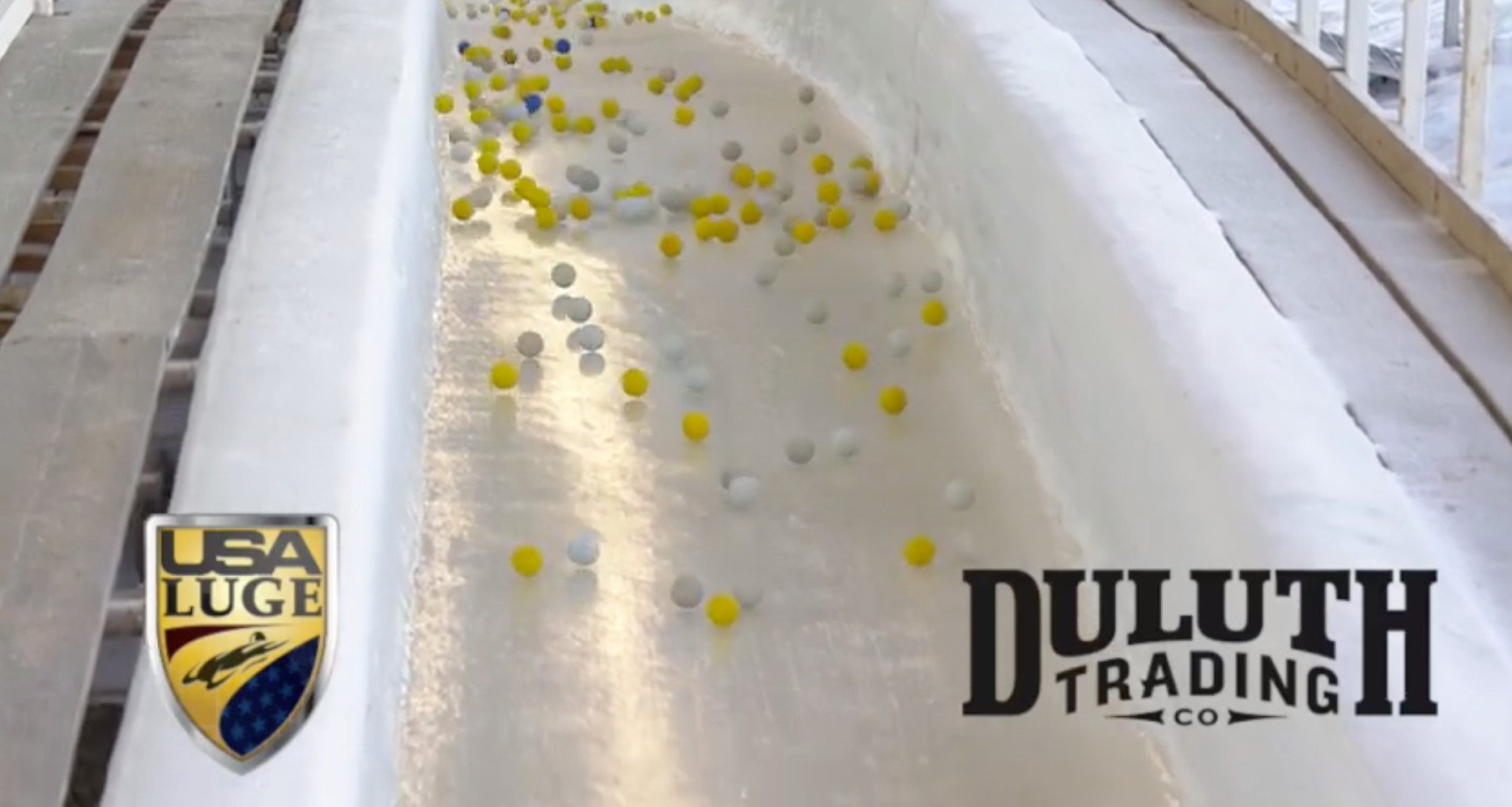 One of the more amusing fundraising events in Olympic sports will see its sixth annual event when USA Luge organizes the Duluth Trading Company USA Luge Running of the Balls on February 20. The event, which will air on the organization's website, offers participants the chance to purchase lacrosse balls, which are then run down the Olympic sliding track in Lake Placid, New York.
More than 1,000 lacrosse balls are expected to negotiate the nearly one-mile course down Mount Van Hoevenberg with balls being donated by Summit Lacrosse Ventures.
Fans can purchase specific balls and the first 10 down the track — as well as the last place ball — will win their owners prizes from Duluth Trading Company.
This year, there will also be a race within the race as blue-colored lacrosse balls available for an extra cost can win participants a trip to the December 2021 Lake Placid World Cup, courtesy of Bucket List Events, the official hospitality partner of USA Luge. The trip for two provides three nights lodging at a Lake Placid hotel, two complimentary domestic airline tickets and a car rental. Accommodations will also include daily breakfast and dinner.
"This has become a really great fun event for the fans and for us at USA Luge," said Gordy Sheer, USA Luge director of marketing and sponsorships. "Now we'll do it again for the sixth time. With the Olympic Games in Beijing just a year away, this funding is needed more than ever as we try to add to our total of six medals. Our travel and training will be extensive and expensive in the run-up to the Games. Money raised will help defray those costs."
Regular lacrosse balls are available for $10 each or three for $25, while blue-colored balls can be purchased for $30 each. To purchase a ball in the race, click here.