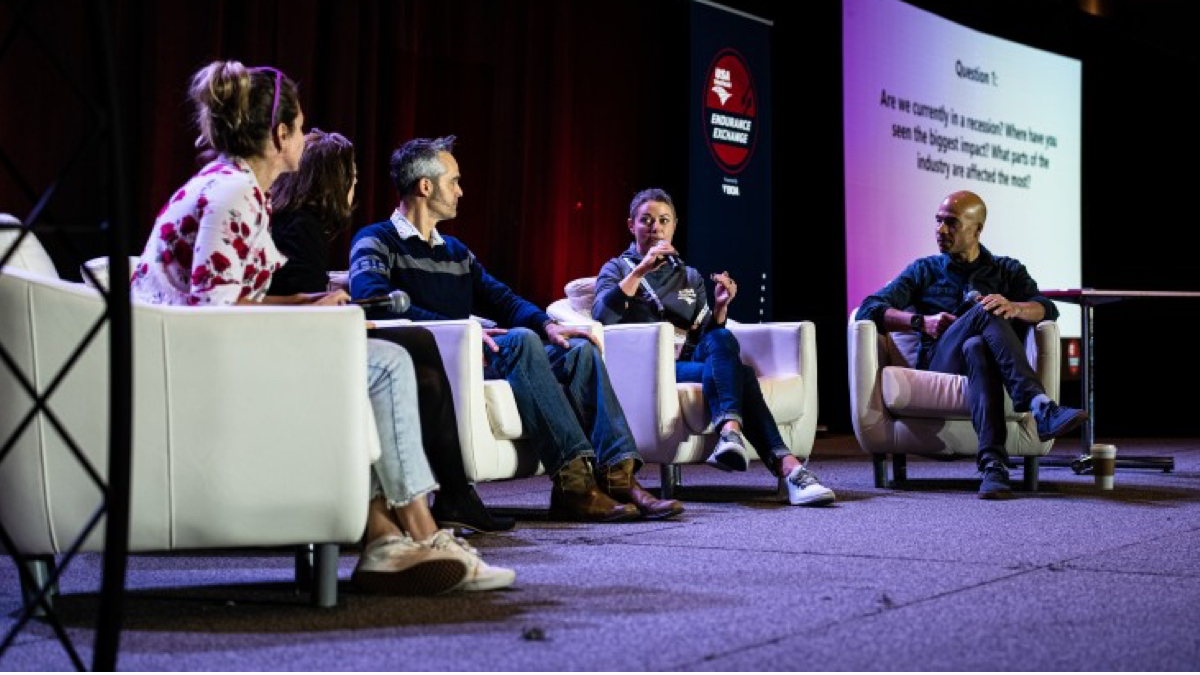 USA Triathlon and USA Cycling have announced a collaboration to provide educational and networking opportunities at the 2024 Endurance Exchange, USA Triathlon's annual industry conference, which will be from January 4­–7 in Charlotte, North Carolina.
USA Triathlon hosted its inaugural Endurance Exchange conference in January 2020 in Tempe, Arizona, to offer endurance sports professionals and athletes educational and networking opportunities in the industry.
The event has expanded since and this year will be hosted at the University of North Carolina-Charlotte. The 2024 Endurance Exchange will cover three educational pathways for coaches: technical knowledge, growth and development and the business of coaching, with cycling-specific curriculum and speakers incorporated throughout each track.
"We are thrilled that USA Cycling and its coaching community will be joining us at Endurance Exchange this year," said USA Triathlon Chief Executive Officer Victoria Brumfield. "By nature of our sports, triathlon and cycling community several overlaps, making this collaboration a great opportunity for cross-training, knowledge-sharing and networking."
The partnership aims to unite the endurance sports community and encourage coaches and other endurance industry professionals to continue expanding their knowledge. The two NGBs are combining to enhance professional development for coaches and expand the reach of endurance sports across the nation.
"USA Cycling is excited to collaborate with USA Triathlon on the Endurance Exchange Conference," said Jon Tarkington, USA Cycling director of coaching development and education. "This is as an outstanding opportunity to help elevate the endurance sports coaching industry in an effort to grow bicycle racing and multisport in the U.S. We are confident this conference and future editions will play a role in helping prepare both our sports to capitalize not just on our Paris 2024 Olympic successes, but the opportunities coming with the 2028 Olympic Games in Los Angeles."