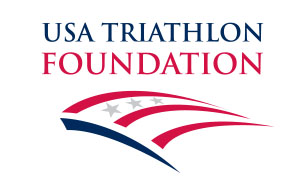 The USA Triathlon Foundation, in partnership with the Professional Triathletes Organisation, has announced a relief fund with money going to support those in the sport—race directors, coaches, clubs and athletes—that have been affected by the pandemic. The COVID-19 Triathlon Relief Fund wil lead into the PTO 2020 Championship at Challenge Daytona, taking place December 4–6 in Daytona Beach, Florida.
As part of the effort, triathletes including Jan Frodeno, Dave Scott, Daniela Ryf, Mark Allen and Lucy Charles will donate time and merchandise in a global prize draw called '10 Days to Daytona' that will offer over 50 triathlon prizes between November 26 and December 5 to support the relief fund. Every day for 10 days leading up to the PTO 2020 Championship, five prizes made available with winners selected at random. Prizes donated by PTO Professionals, sponsors, USA Triathlon, British Triathlon, Challenge Family, Challenged Athletes Foundation, Active.com and others will also be made available.
Use of the donations will be targeted to the countries or regions designated by the donor. Proceeds from U.S. donors will be routed to the USA Triathlon Foundation, which plans to distribute grants to eligible members of the U.S. multisport community who have experienced financial strain during COVID-19.
"The PTO and our PTO Professionals have united around the world to support our global triathlon community in these difficult times," said Charles Adamo, PTO executive chairman. "We have worked with national governing bodies as well as race organizers to find ways to help. With many races cancelled, the PTO has reached out and supported 14 local races in 11 different countries. Many sports rely on major events like the U.S. Open or Wimbledon to fund grassroots activity. While that is the long-term vision of the PTO, given the impact of the pandemic on our triathlon community, we wanted to use the PTO 2020 Championship as a platform to provide much needed assistance. The PTO 2020 Championship is a great opportunity to bring our worldwide triathlon family together and support one another."