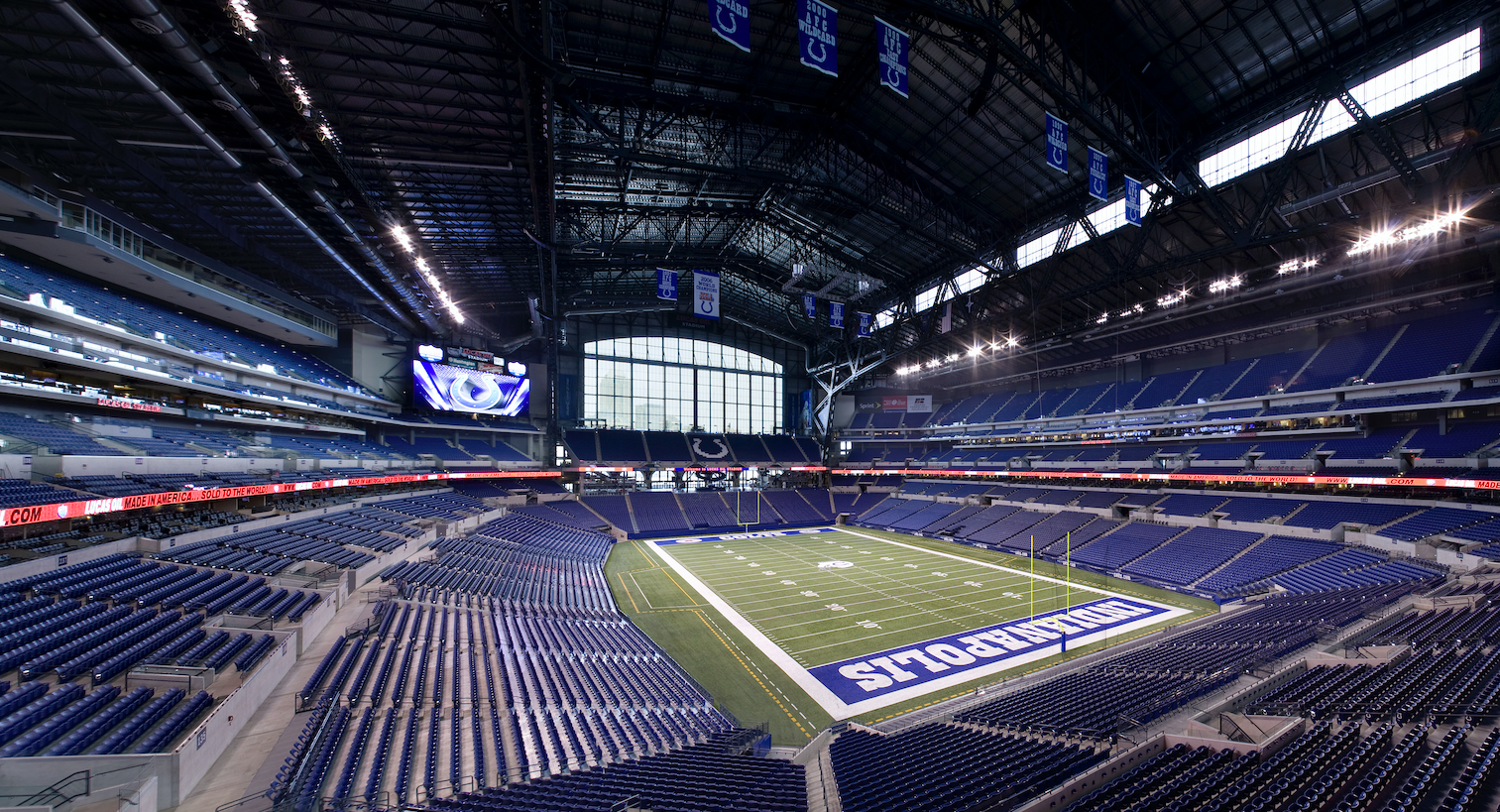 The news that the NCAA will attempt to host its Division I Men's Basketball Championship in one city was a tough blow for the 13 destinations that were looking to host opening and regional rounds. But as top collegiate officials continue their negotiations with Indianapolis to potentially host all rounds in a "controlled" bubble-like environment, it also speaks to the planning that city leaders there made years ago to put themselves in a position to step in during what continue to be uncertain times.
The official announcement came last week that the NCAA will attempt to host the entire men's tournament in one location, with Indianapolis being the only city with which the association has entered negotiations.
"We have learned so much from monitoring other successful sporting events in the last several months, and it became clear it's not feasible to manage this complex championship in so many different states with the challenges presented by the pandemic," said Dan Gavitt, NCAA senior vice president of basketball in a statement announcing the decision. "However, we are developing a solid plan to present a safe, responsible and fantastic March Madness tournament unlike any other we've experienced."
A similar decision is expected in coming weeks for the women's tournament, whose opening rounds typically start on campuses before moving to pre-determined sites for regionals and the Women's Final Four, which is scheduled for San Antonio.
On the men's side, Indianapolis has benefited from beginning of the NCAA's decision merely by chance: It was scheduled to host the Final Four at Lucas Oil Stadium already. But city leaders have also been putting themselves in potential position to host for months. In September, the Indiana Sport Corps issued a white paper designed for college basketball programs to consider the safe hosting of any preseason tournaments or one-off events in Indianapolis.
Ryan Vaughn, president of the Indiana Sports Corp, said the organization issued the document, outlining how the city could host a bubble-like environment for teams, in part because of the looming Final Four. "Watching the NBA successfully execute their term, the bubble, we started thinking it's going to be really hard for college basketball to just get started," he said. "If conditions didn't change over the summer and early fall, if we wanted to be in a position to host a Final Four, we needed to get to work now figuring out how we can be the best friend to college basketball."
Several teams have since taken up the city on its offer to play, with teams being based in the city's compact downtown, where thousands of hotel rooms are connected to the city's main venues, many via skywalk. Kentucky will play Kansas on December 1 at Bankers Life Fieldhouse. Scheduled for December 2 is the Jimmy V Classic will feature games between Gonzaga, Baylor, Tennessee and Illinois at the same venue.
"We thought, we may not be able to create a Disney World bubble, but we could create a heavily controlled environment that could keep people safe," Vaughn said, noting that the white paper detailed how the destination would draft safety protocols, secure PPE and provide not just hand sanitizer but a testing solution for teams needed that level of assistance. "We put together a white paper that was malleable to whatever format of college games needed help, whether that was four teams looking for games over a long weekend or an entire conference playing for two weeks looking for multiple games. It's been challenging to build it and execute it and but our goal was to be there and be ready."
The NCAA Comes Calling
Vaughn said negotiations are in the early stages on what the entire NCAA tournament could look like and how many venues might be put into place to host before the games move to Lucas Oil Stadium, home of the NFL's Indianapolis Colts, for the Final Four or other late rounds. That venue has hosted up to 12,500 fans per game during the regular NFL season, although a decision on whether any fans would be allowed into the Final Four isn't expected until at least December.
Among the entities on the destination involved in the talks are Visit Indy, the Capital Improvement Board that manages the Indiana Convention Center and Lucas Oil Stadium, Pacers Sports and Entertainment and the Indiana State Fairgrounds.
In a statement, Visit Indy said it was ready to help should the tournament come entirely to the city. "Indy's proven track record of hosting major sporting events and conventions, having the oldest sports commission in the nation located here, and our community's longstanding partnership with the Indy-headquartered NCAA is emblematic of this potential opportunity to host March Madness," said Chris Gahl, a senior vice president with Visit Indy. "Indy offers more hotels rooms connected via climate-controlled skywalks than any city in the nation, with 4,700 rooms connecting into the Indiana Convention Center and Lucas Oil Stadium. It's a compelling package for event organizers to move attendees safely and efficiently."
Still, Vaughn said the final decision is not a slam dunk.
"It's not easy," he said. "It does require moving or relocating some events that are currently booked. There are still a lot of logistics that need to be worked out from the city end and the NCAA, which is why the decision is far from final. But I'll take solving that logistical problem over dealing with cancellations any day of the week. These are good problems to have."
He also notes that the city's decision years ago to go all-in on sports tourism — the Indiana Sports Corp was the nation's first sports commission — continues to pay dividends in modern times. "We reflect on the wisdom of the folks who started this strategy 40 years go quite a bit" Vaughn said. "The intentional and consistent city leadership that is invested in a sports strategy, with density in our downtown, has really made a big difference for us. Again we find ourselves potentially in the right place at the right time."
Disappointment in Host Cities
Unfortunately for the 13 other destination that will lose out on the tournament, the difficult problems of 2020 will spill into 2021. The good news: All but two (Minneapolis, which hosted the 2019 Final Four, and Boise, Idaho) received future rounds of the tournament in the recent bid cycle that covered events through the 2025­–2026 academic year.
The other cities missing out this year are Dayton, Ohio (First Four); first- and second-round hosts in Dallas; Detroit; Providence, Rhode Island; Lexington, Kentucky; Raleigh, North Carolina; San Jose, California; and Wichita, Kansas; and regional hosts in Denver, Minneapolis, Brooklyn and Memphis, Tennessee.
Malvin Gipson, vice president for convention/sports sales and services at Memphis Tourism, said previous Southeast Regionals at his destination have contributed "thousands of room nights and millions of dollars in economic impact" for a few days' worth of events.
"I was not thinking about (the NCAA) moving, postponing or the cancellation of the Southeast Regional," Gipson said. "We were moving forward. I even talked with the Beale Street Association right next to the FedEx Forum and they've always been extremely successful when we host a large regional. They were looking at that as if it was going to be our Super Bowl. They were heavily focused on that big event coming in March."
The same type of economic impact was expected in Minneapolis, which was scheduled to host the Midwest Regional two years after hosting its fourth Final Four.
"We certainly were disappointed that we won't be hosting the Midwest regional but we stand behind the NCAA 100 percent in putting the safety and health of the student athletes as the top priority," said Wendy Blackshaw, CEO and president of Minneapolis Sports and Events.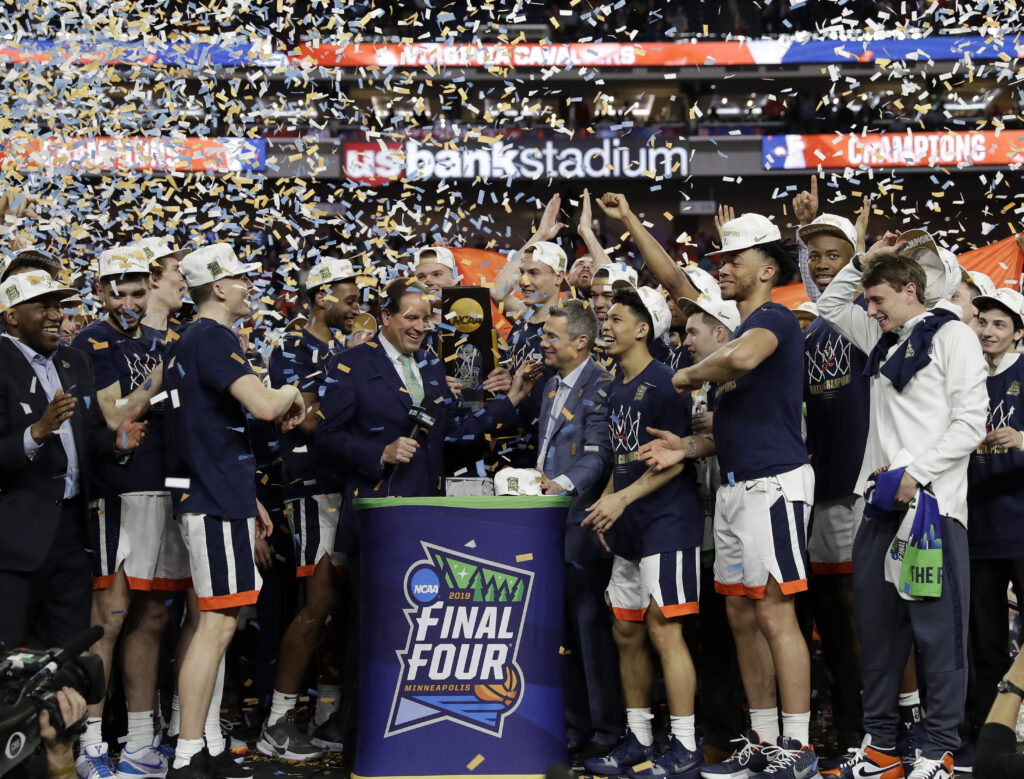 NCAA officials said they understood the disappointment in host cities. The chair of the Division I Men's Basketball Committee that reached the decision to relocate the event is Kentucky Athletic Director Mitch Barnhart, whose school was scheduled to host one of the early rounds in Lexington. "My committee colleagues and I did not come lightly to the difficult decision to relocate the preliminary rounds of the 2021 tournament, as we understand the disappointment 13 communities will feel to miss out on being part of March Madness next year," he said. "With the University of Kentucky slated to host first- and second-round games in March, this is something that directly impacts our school and community, so we certainly share in their regret."
Rich Basketball Traditions Abound
Memphis has a rich college basketball tradition with the Memphis Tigers reaching the NCAA Tournament championship game twice along with a 1985 Final Four appearance and three Elite Eight showings. The city's FedEx Forum was scheduled to host an NCAA Regional in March for the fourth time overall since 2009; the city in the past has also hosted four early-round weekends.
"Memphis is a basketball city, basketball destination and we have a lot of basketball heritage in Memphis," Gipson said. "From a tourism perspective for Memphis, the Southeast Regional has always been good to us because that has always been a big event that delivered a lot of people to our destination."
Gipson said he understands the NCAA's reason given the financial stakes involved in making sure the tournament is held. But he also notes that for destinations already dealing with major sports tourism losses over the past year, missing out on something in the near future hurts. "We're looking for business to fill in but it's hard to replace a Southeast regional when you have something of that magnitude and that many people coming," he said.
Memphis will at least be on the books to host an early-round weekend again in 2024.
"The NCAA, the name in itself carries a lot of weight," Gipson said. "The reputation that it has in Memphis has been hugely successful. They enjoy coming to Memphis, they think it's a great destination and it's unfortunate that they had to do what they had to do. But we understand. We're just waiting and anticipating for the next move in the future to get more events in."
While Minnesota may not be as widely recognized for its college hoops history as Memphis, it has hosted four Final Fours and 2021 would have been its sixth Regional weekend. Overall the destination has hosted 14 NCAA Tournament events.
Minneapolis may not have the NCAA Tournament returning in the next bid cycle but it is not without several major collegiate events in the future. The destination will host the 2021 NCAA Men's Gymnastics Championships, plus three Frozen Fours between men's and women's ice hockey, the NCAA men's swimming championships and the 2022 NCAA Women's Final Four at the Target Center.
"These events are hugely important for our region, especially since the hospitality industry has been hit the hardest," said Blackshaw, who said she did get a heads-up from the NCAA ahead of last week's announcement. "We need fans flying into the airport, sleeping in our hotels, dining in our wonderful Saint Paul and Minneapolis restaurants and shopping at Mall of America in order to restore some of what has been lost. These events bring significant economic impact to our region and we look forward to continuing to welcome these events to our great cities."
Women's Tournament Decision Looming
When the NCAA Tournament made its announcement, one of the initial follow-up questions was a natural one: If this was going to be the format for the men's event, what about the NCAA Women's Tournament, scheduled to conclude with the Final Four in San Antonio?
"We've proposed that (one-site) concept to the NCAA for months now, thinking it would be a tremendous opportunity for our city," said Jenny Carnes, senior vice president and chief operating officer for San Antonio Sports and the executive director of the San Antonio Local Organizing Committee for the Final Four. "It would be a once-in-a-lifetime experience. (The NCAA) has been looking at a number of different contingency plans and one would include an one-site tournament."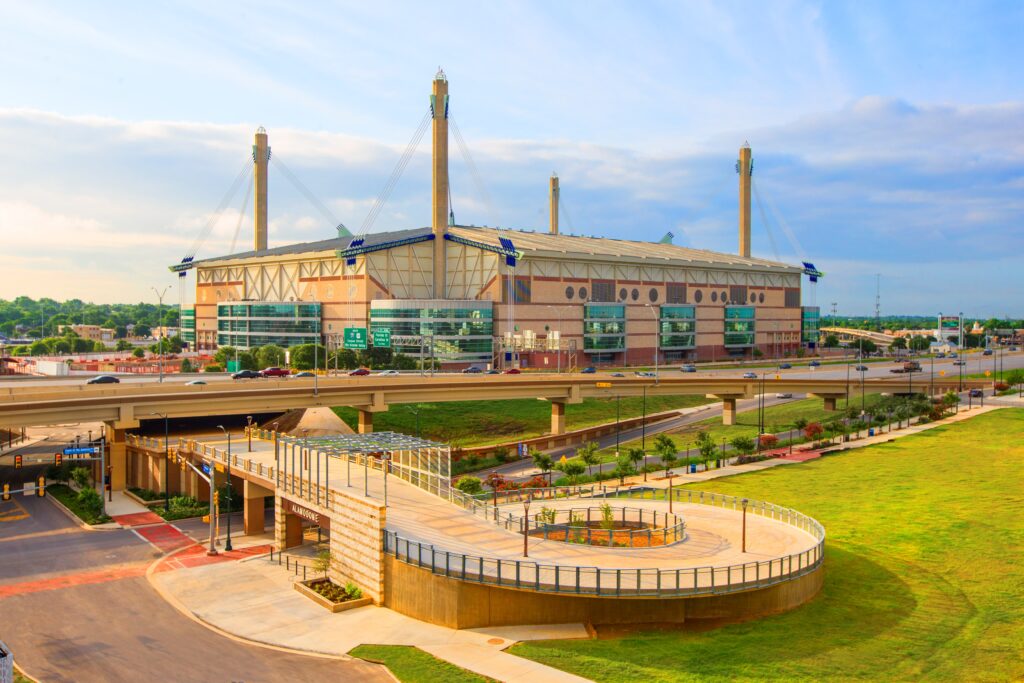 The men's and women's tournaments have one difference in the setup in that the women's tournament plays the first two rounds at 16 campus locations that typically are announced during the regular season. The women's regionals are scheduled for Austin, Texas; Albany, New York; Cincinnati, Ohio; and Spokane, Washington.
"From our perspective, you think about what other venues in San Antonio would be capable of hosting early round games, you think about the whole piece of it from a transportation view," she said. "Do we have the bus capacity for 64 teams, practice facilities for 64 teams, hotel inventory for 64 teams? And the answer is yes to all of those questions," Carnes said. "And those are the things we have been thinking of."
To that part, the San Antonio organizing committee is working on several contingencies so it can be prepared for whatever the NCAA decides.
"Because of the ongoing pandemic, the committee recognizes that the tournament may have a different feel," said Lynn Holzman, vice president of women's basketball for the NCAA. "The committee intends to maintain a field of 64 teams, and a variety of contingency plans — including reducing the number of first- and second-round sites or bringing the entire tournament to one location — are being considered in concert with staff, medical experts and other stakeholders."
March would mark the third time that the Alamodome has hosted the Women's Final Four along with 2002 and 2010, which set the NCAA title game attendance record with 29,619 as UConn beat Stanford. Carnes said any decisions about attendance this year would be determined between the NCAA and local authorities along with what the state mandates are for hosting indoor events with fans on hand.
"It would be a tremendous opportunity for our tourism industry in San Antonio," said Carnes of hosting the entire event. "For the exposure of it, you think about hosting 63 nationally-televised games instead of three — you can't put a price on the exposure and room nights and economic impact that the championships would drive, but also the opportunity to do so something that's never been done before."