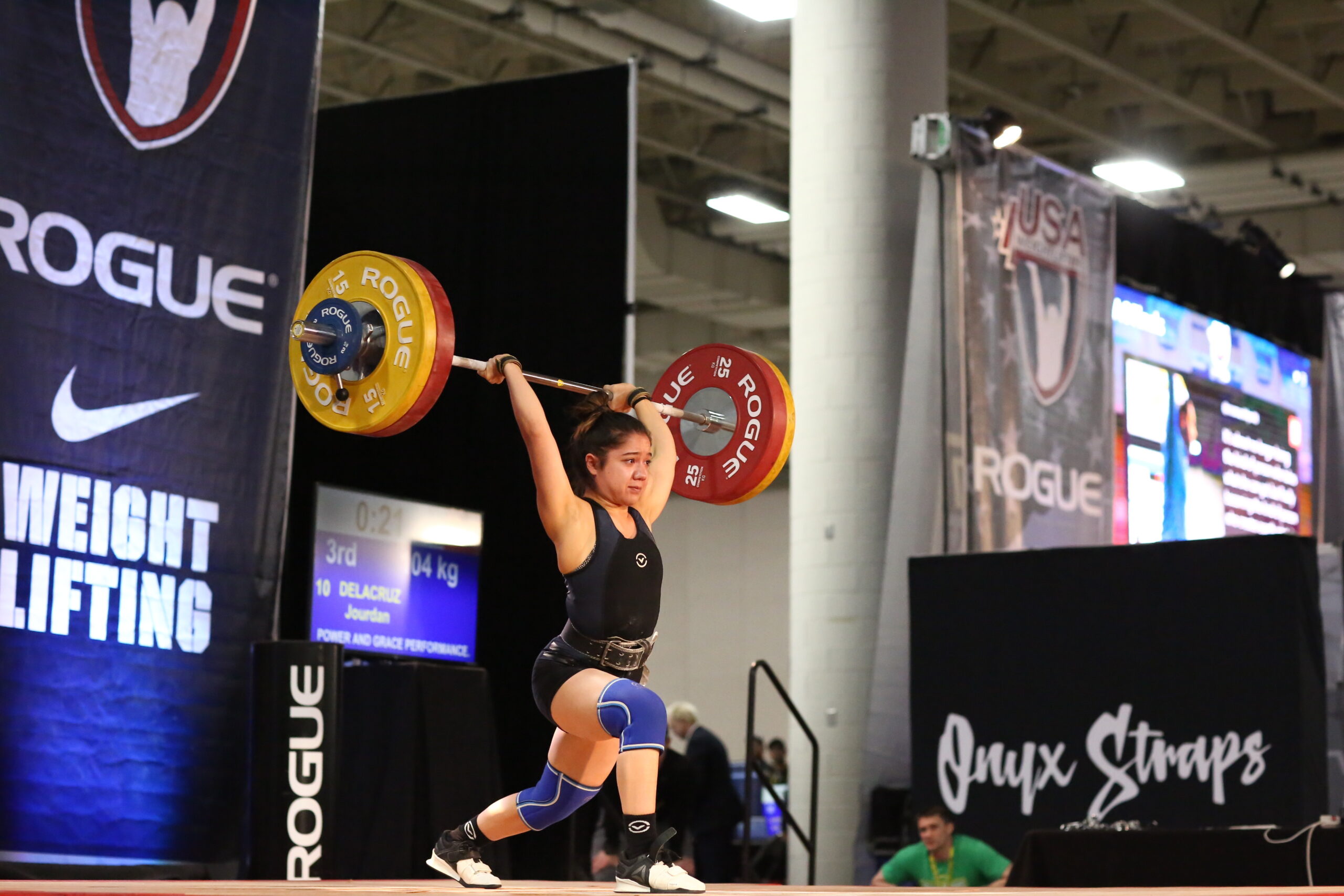 When USA Weightlifting decided that it wanted to hold a pair of events in a hybrid fashion, it knew exactly which destination it would go to for the in-person portion of its competitions.
"The one thing with Salt Lake is that I know I can go to (their) team with essentially any idea and they'll take a look at it," USA Weightlifting CEO Phil Andrews said. "It's probably one of the most underrated sports towns in the United States."
The National University Championships and North American Open Series 1 will both be held in-person at the Maverik Center in nearby West Valley City and online in athletes' home gyms using Zoom from March 4–7. The events will allow athletes to compete with others from the in-person venue and at home at the same time, in the same session.
"(Phil has) been one of our biggest advocates in the sports market," said Clay Partain, managing director of Sports Salt Lake and Visit Salt Lake, which will host the event. "We're grateful for him."
Both Andrews and Partain agreed holding a hybrid event means doing a certain amount of education for competitors. The North American event, as per its name, will include competitors participating remotely from Canada, which makes its organization a bit trickier than the University Nationals. USA Weightlifting has done virtual events over the past year to keep competitors sharp leading to the rescheduled Olympic Summer Games in Tokyo starting in July and by now has learned what does and does not work.
Knowing that it had held virtual events successfully but wanting to still have some type of in-person gathering, Andrews made a call to Partain and the first hybrid weightlifting event in the world was hatched.
"We looked at can we make this work and not have another event that we just cancel?" Andrews said. "Partnering with Clay, the Maverik Center and Visit Salt Lake, we're able to do that and we're able to do it well. We also know that Salt Lake City will always deliver for us."
At the hybrid events, athletes will be called to lift in order like a normal competition whether at home or in-venue. Screens available at the Maverik Center will be used so judges can view the remote athletes in real time.
"It's combining what we've done this year virtually with what we've traditionally done with everybody competing in one place," Andrews said. "We think that will help increase registration numbers. We have COVID protocols in place for Salt Lake. We're expecting a large turnout in Salt Lake and overall because of that hybrid setup."
Andrews said USA Weightlifting is working with its Sports Medicine Society, the Sport Medicine department of the United States Olympic & Paralympic Committee and other medical experts in holding in-person competitions.
"We do take this virus very seriously," Partain added. "We've observed other destinations sitting on their hands and saying 'there's nothing we can do, let's wait until it's over.' Our approach has been proactive — let's see how we can do it safely and if the event can't happen, at least we took a chance."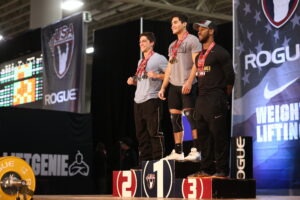 Weightlifting Training Site Also on Tap
The hybrid events are not the only ones on the calendar for USA Weightlifting, which has also announced its inaugural National Garage Championships presented by Caffeine & Kilos to be held online May 13–16 via Zoom. Qualification standards will mirror those of the North American Open Series and medals will be awarded in Total in the Open, Masters and Youth (16-17, 14-15 and U13) categories. Like other USA Weightlifting online events, athletes will be able to compete at home or a local gym.
All of these events are part of USA Weightlifting's preparations for the 2021 Olympic Summer Games in Tokyo, rescheduled from last summer. Being able to make sure that athletes are actively competing is part of the national governing body's broader plans ahead of the Games, including having Salt Lake City be the base for a high-performance center where its athletes can train and live before taking off for Tokyo.
"Halfway through last year we were challenged by our leadership and board to do something unique to help our local members and hoteliers, because they were struggling," Partain said. "They needed business now — they didn't need a conference five years from now. We refocused our efforts and revamped some ways that we do things so we could target groups specifically like the one Phil's bringing that are essentially still in the pandemic but gives us business so we don't have to keep canceling things."
"(The center) came out of our discussions for this event," Andrews said. "We know that Salt Lake will always deliver for us. We've had the Trials in Salt Lake, national championships, masters events. It's a comfortable place for us to go. Visit Salt Lake and the Utah Sports Commission will have our backs and it's not just about this hybrid event for our long-term relationship. … If you look across our event history, Salt Lake appears more than any in the last decade. That's one of the reasons that we looked to Salt Lake for this event and having the trusting relationship where we can be open and honest and blunt with each other."