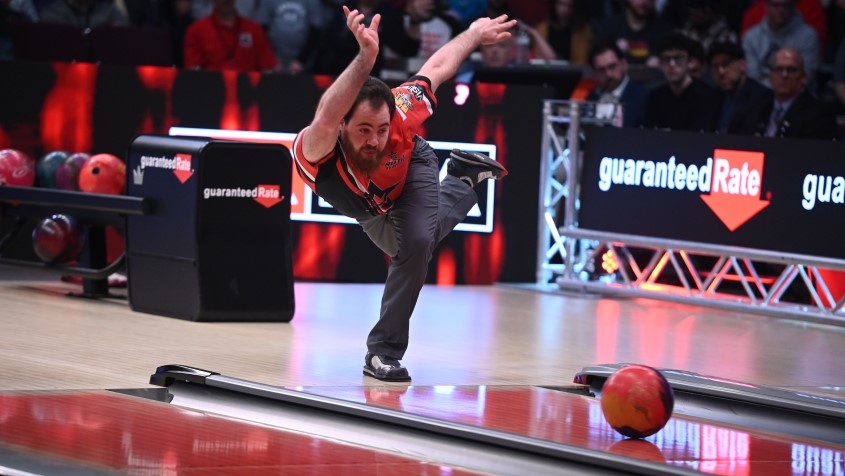 Royal Pin Woodland in Indianapolis will host the USBC U.S. Open from 2025–2027, the United States Bowling Congress and Bowling Proprietors' Association of America have announced.
As part of the agreement, the U.S. Women's Open, a major on the Professional Women's Bowling Association Tour, also will be staged at Royal Pin Woodland multiple times through 2027, including in 2024 and 2026. The 2025 U.S. Women's Open will be held at Sun Valley Lanes and Games in Lincoln, Nebraska, from June 10–17.
In addition to the 2024 U.S. Open at the site, which was previously announced, the iconic 70-lane venue will have hosted six consecutive editions of one of the sport's most prestigious major championships.
"We're pleased that the U.S. Open and U.S. Women's Open will continue to be contested at such great centers in amazing bowling communities," BPAA Executive Director Frank DeSocio said. "These bowling centers have proven track records as outstanding hosts for major events, so we're happy to know that the sport's most prestigious championships will continue to be decided at these terrific venues for years to come."
Royal Pin Woodland has also hosted 37 PBA Tour stops and previous editions of the USBC Masters and Junior Gold Championships over a span of 42 years.
"The U.S. Open and U.S. Women's Open are bowling's premier events," USBC President Melissa McDaniel said. "It's only fitting that the history and tradition of these iconic tournaments continues to be written in these great venues and locations."
USBC Masters Sites Selected
In addition, the USBC announced future sites for its 2024, 2025 and 2026 editions of the United States Bowling Congress Masters.
The 2024 Masters will be contested at the 64-lane bowling center inside Suncoast Hotel & Casino in Las Vegas. The 2025 and 2026 tournaments will be held at Thunderbowl Lanes in Allen Park, Michigan, a 90-lane venue.
The 2024 Masters is a major on the PBA Tour schedule and will award a top prize of $100,000 to the champion. The Masters dates back to 1951 and has visited Las Vegas on six previous occasions — 1986, 2009, 2012, 2017, 2019 and 2022.
The PBA last visited Suncoast in June 2017 for the PBA Senior U.S. Open.