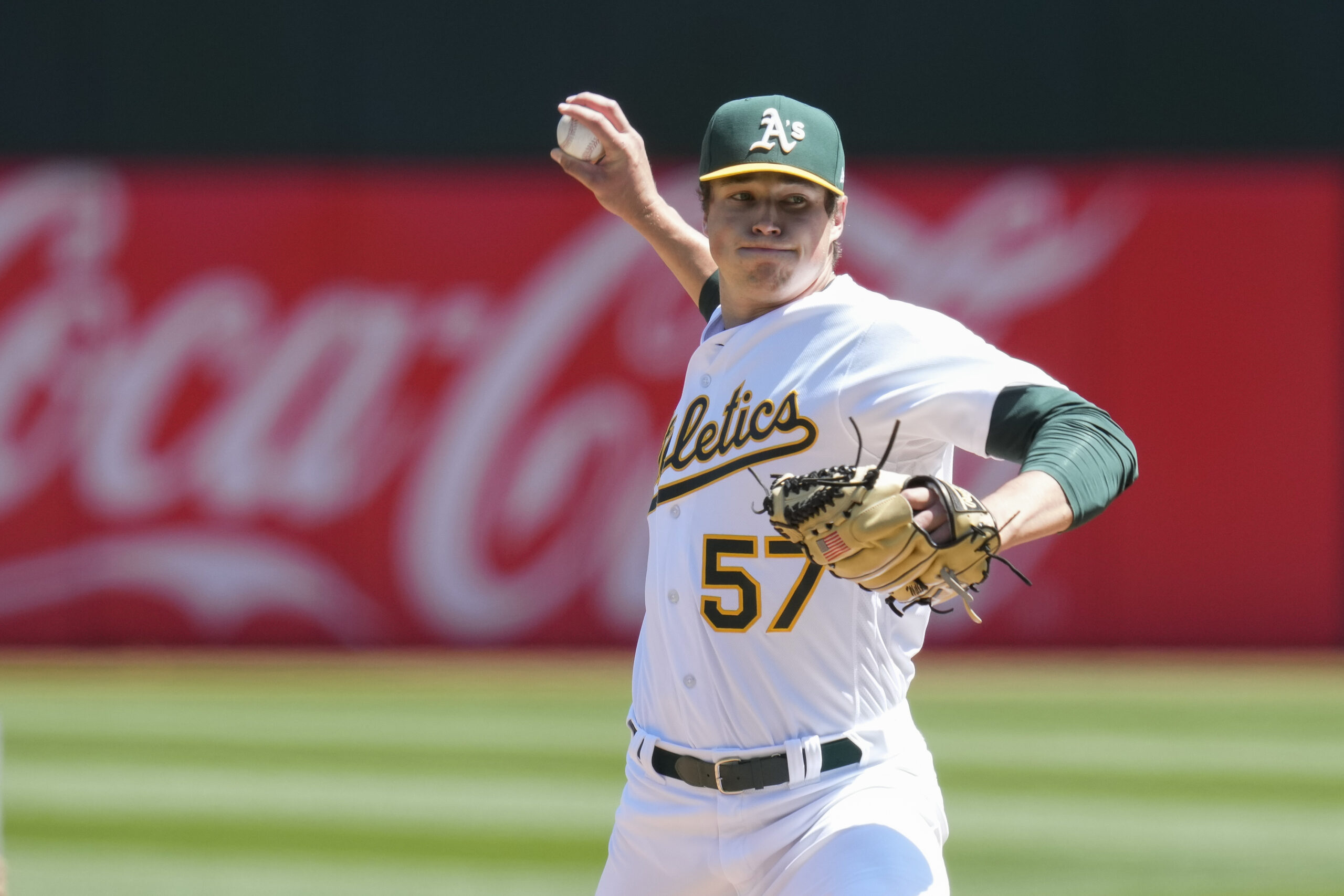 Major League Baseball's owners voted to allow the Oakland A's to move to Las Vegas at the MLB's annual owners meetings on Thursday in Arlington, Texas.
The vote required 75% of owners to vote yes but ended up being unanimous to allow the franchise with the third-most World Series championships to relocate from its home of 55 years in the Bay Area. Las Vegas will be the franchise's fourth home; the Philadelphia Athletics were a charter franchise in the formation of the American League in 1901 before moving to Kansas City in 1955, then Oakland in 1968 where it won four World Series championships.
"Today marks a significant moment for our franchise, and it's met with mixed emotions — sadness for this change and excitement for our future," said Athletics Managing Partner and Owner John Fisher. "I know this is a hard day for our fans in Oakland. We made sincere efforts to keep our team in Oakland, but unfortunately, it did not work out. … We are excited to begin this next chapter in Las Vegas. I want to thank the Las Vegas and Nevada community for welcoming us. We will continue to work hard to bring home more championships for our fans and for our new home in Vegas."
Oakland Mayor Sheng Thao urged MLB to reject the A's move to Las Vegas. Thao has remained adamant throughout the process that the team belongs in Oakland and has been a major proponent of building a stadium development at Howard Terminal in the Port of Oakland.
"There was an effort over more than a decade to find a stadium solution in Oakland," MLB Commsision Rob Manfred said Thursday. "It was John Fisher's preference. It was my preference. … It didn't happen."
The A's in 2006 proposed a ballpark in Fremont, about 25 miles south in the East Bay, but abandoned the plan three years later. San Jose, 40 miles south of Oakland, was proposed in 2012 but the San Francisco Giants blocked the site because it was part of that team's territory.
After the A's chose a site in the Oakland area near Laney College, it was rejected by the college and neighbors. The franchise then focused on the Howard Terminal area of Oakland, though a financing plan was never reached after some approvals were gained.
The team announced April 19 it had purchased land in Las Vegas, then a month later replaced that location with a deal with Bally's and Gaming & Leisure Properties to build a stadium on the Tropicana hotel site along the Las Vegas Strip.
In recent days, dozens of A's fans have descended on Oakland's City Hall chanting "Let's Go A's" and "Stay in Oakland." Oakland fans also have been at the hotel in Arlington to protest and voice their displeasure to the MLB owners on-site of the league meetings. The A's lost 112 games this year, the most in the majors, and were the only MLB team to sell fewer than 1 million tickets because of widespread fan apathy toward ownership.
In Las Vegas, teachers from Clark County School District are trying to reroute the proposed $380 million in public funding for a new stadium to the school system. They are pushing for the issue to appear on the November 2024 ballot for a vote.
There's also the awkwardness of the A's telling their current host venue they would like to leave since the team is bound by contract to play at the Oakland Coliseum at least through next season. If the A's do intend to move out of Oakland following the 2024 season, they will need to find a new venue to play in, regardless of if they're leaving for Las Vegas or not. The franchise said Thursday in a statement they "are working with MLB to evaluate multiple options for interim play following the 2024 season. Additional information will be announced soon."
One possible solution is Las Vegas Ballpark, the 10,000-seat stadium that's home to the Las Vegas Aviators, the A's current Triple A team. The Montreal Expos' final two seasons in existence, from 2003 through 2004, was split between Canada and San Juan, Puerto Rico. The Expos moved after the 2004 season to Washington, D.C., to become the Nationals; that was the last time before Thursday that MLB owners approved to relocate a team.
Tony Clark, a former player who now leads the MLB Players Association, told the L.A. Times this summer, "We are going to be a part of that conversation in one fashion or another, to ensure that the quality of play and the standard to which players are accustomed and the safety that is required for players to play on any surface is adhered to."