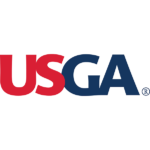 The USGA will host a championship on a military organization's golf course for the first time, announcing that the Eisenhower Golf Course at the U.S. Air Force Academy will host the 2020 U.S Girls' Junior Championship. The event will be staged July 13–18 at the course in Colorado Springs, Colorado, and will mark the 72nd edition of the tournament. The USGA will use the Blue Course on the 36-hole venue, which opened in 1959 and was designed by Robert Trent Jones Sr.
"We are so excited to bring the U.S. Girls' Junior to the United States Air Force Academy," said Tracy Parsons, championship director. "The championship annually hosts the world's elite female junior golfers, and we know the Blue Course at Eisenhower will provide the ideal test in identifying a USGA champion."
The Junior Golf Alliance of Colorado will serve as the host group for the championship.
"We are so thrilled to welcome the U.S. Girls' Junior to our state, and to be able to partner with the USGA for this championship," said Mike Schultz, president of the Junior Golf Alliance of Colorado. "It's an honor to be able to work with them to allow a local golf course to host a prestigious national championship."