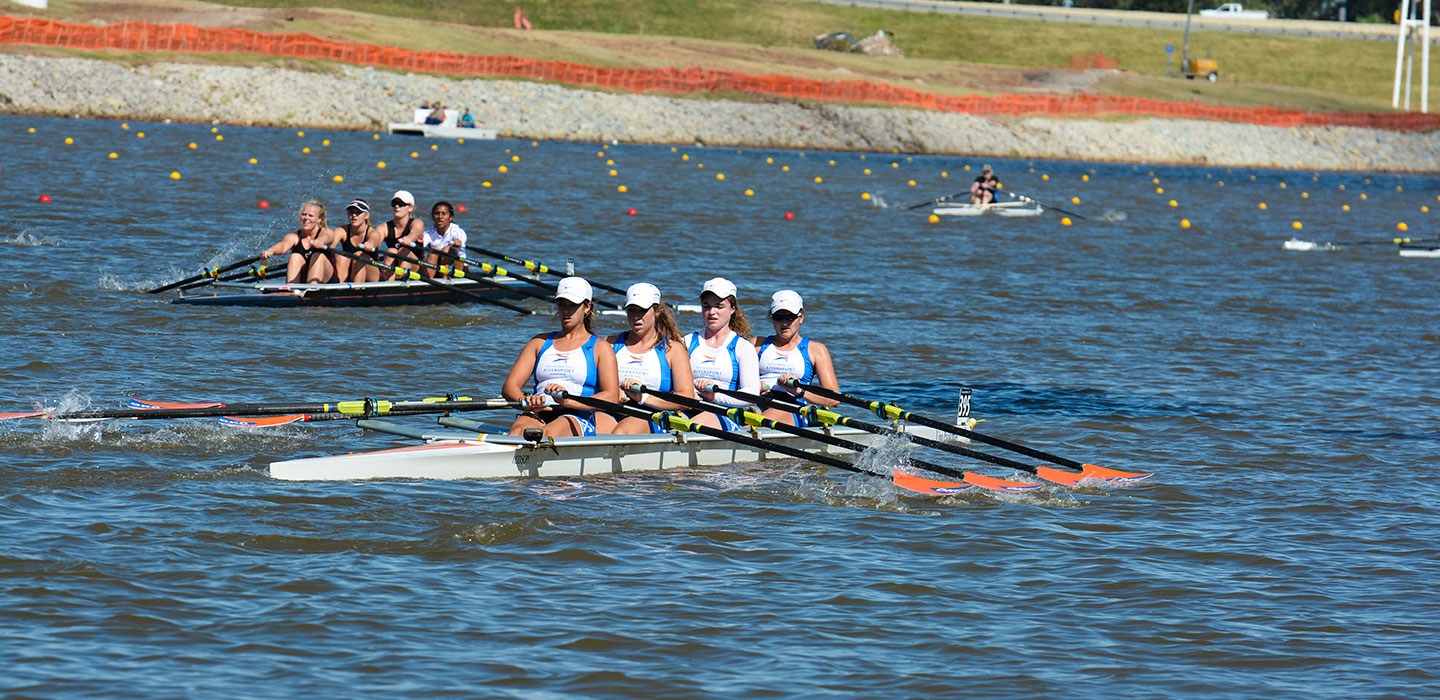 USRowing has announced its regatta schedule for the 2023 and 2024 seasons as the national championships' slate will include three summer regattas in 2023, as well as a new combined event in Oklahoma City in 2024.
USRowing will kick off the summer with the Youth National Championships in Sarasota, Florida, June 8–11. The USRowing Summer National Championships will be combined into one event and will return to Lake Harsha in Bethel, Ohio, July 13–16. The following week, the USRowing Masters National Championships will be held in Indianapolis, Indiana.
In July 2024, USRowing will host the inaugural RowFest Summer Championships in Oklahoma City, bringing together the entire rowing community for 10 days of competition, development and entertainment for competitors and spectators. The association hopes the new event will breathe life into its summer competition schedule and provide value beyond racing for more members of the rowing community, as well as reach new audiences by combining sport with entertainment, learning and development.
On the youth side, USRowing will continue to support six youth regional events in the central, mid-atlantic, northeast, northwest, southeast and southwest. The USRowing Southeast Youth Championships will be held at Lake Lanier in Gainesville, Georgia, a 1996 Olympic venue. Lake Lanier is one of six venues scheduled to host regattas in 2023 and 2024 that are either new or have been absent from the rotation for years.
USRowing is bringing back the southwest event and partnering with existing regattas to deliver championships to the central and mid-atlantic regions as well. All five regattas will take place over the same weekend in 2023.
"Competition is a shared priority and core to our mission," USRowing Chief Program Officer Rich Cacioppo said. "We're proud of the regattas we hosted in 2022 but equally impatient to address the shortcomings that stand in the way of a consistently great experience. Chief among those is better planning and related communication, and today marks our first step in addressing your unequivocal feedback."