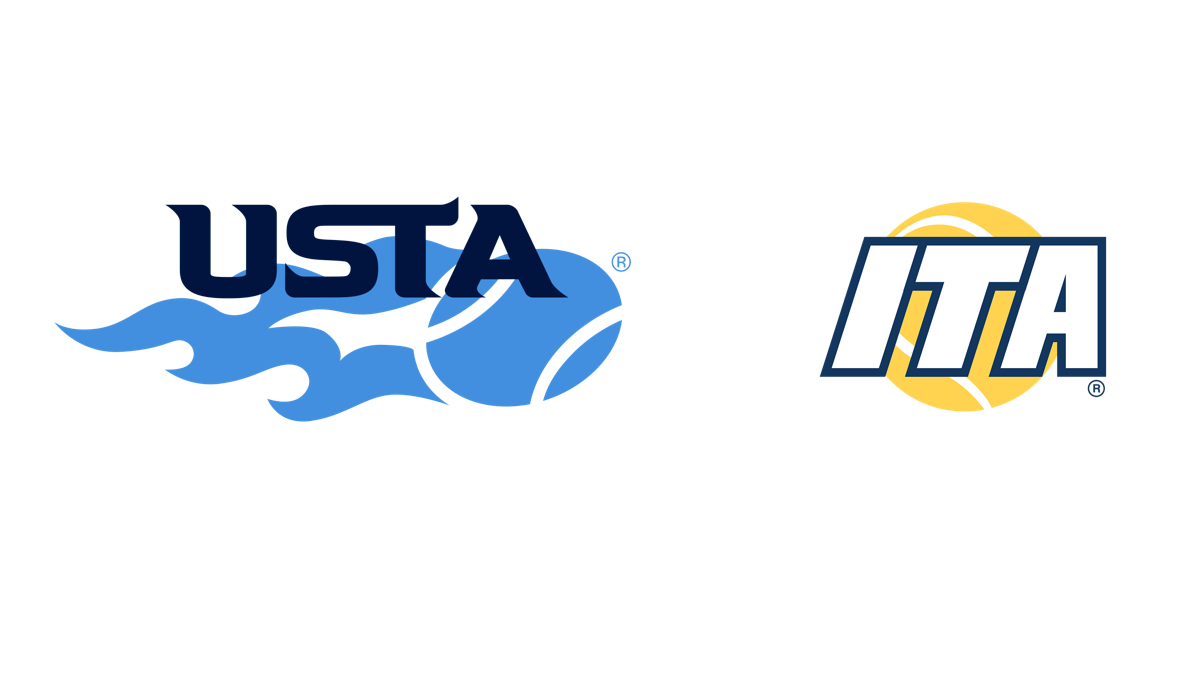 The United States Tennis Association and Intercollegiate Tennis Association will embark on a strategic alliance that formalizes the two organizations' collaboration to strengthen and elevate collegiate tennis.
One of the partnership's highlights is a new local and regional competition model that will connect American juniors, college and entry-level professional players. These new tournaments will be modeled after the 2020 ITA Masters event held in San Diego and will allow regular play between collegiate players and top junior players in locations that will minimize the financial burden of extensive travel. The events will provide college players with high-level competition in a cost-effective way, while exposing junior players to more college coaches and vice versa for college recruiting.
"College tennis is an aspirational dream of so many of our youth players and a connective tissue of the tennis pathway, helping to ensure that players stay in the game for life," said USTA Chief Executive Officer and Executive Director Mike Dowse, who will join the ITA's Board of Directors. "This alliance will build on the great work the USTA and the ITA have already been doing to solidify a bright future for all of those who go on to play at the collegiate level."
Colleges and universities will also open their facilities to the public by hosting private and group instruction, tournaments, USTA League play and coach education workshops, as well as community service offerings. The USTA will assist each of these "Community Hub" locations with integrating various programs and initiatives. The ITA and USTA are also committed to raising the standards of coaching throughout the sport with a number of initiatives.
"College tennis – with 1,250 colleges and universities, 1,700 programs, 3,000 coaches, nearly 20,00 student-athletes, and 1,400 officials – is viewed as a leader in the world of intercollegiate athletics and this new alliance between the USTA and the ITA, as the national governing body of college tennis, will only strengthen this important role," said ITA President and Chief Executive Officer Timothy Russell. "Our sport is strong because many people and organizations are working hard and smart each day on its behalf. The future is now even brighter given the wide-ranging comprehensive programs that the ITA and USTA will implement together."