The Utah Olympic Park will expand the number of ski runs in Park City and renovate training facilities as part of an $11 million capital project with an eye toward Salt Lake City's bid for a second Olympic Winter Games.
As many as 10 new ski runs will be built over the next five years along with new mountain bike trails, officials said at a groundbreaking ceremony at the site of bobsled, skeleton, luge, ski jumping and Nordic combined events during the 2002 Winter Games that Salt Lake City and the surrounding region hosted.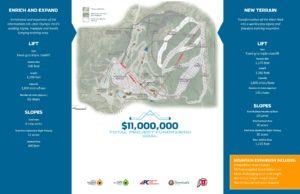 Salt Lake City has been picked by the U.S. Olympic and Paralympic Committee as a future bid city, with the hopes of Salt Lake City being selected to host the 2030 or future Winter Games. Utah state lawmakers this year have said they are committed to spending nearly $40 million in taxpayer money to maintain and upgrade existing 2002 facilities over the next decade even if the region is not selected to host another Olympics.
The International Olympic Committee recently selected Milan-Cortina, Italy, to host the 2026 Winter Games. A host for 2030 will be chosen no later than 2023; Lillehammer, Noway, which hosted the 1994 Winter Games, is reportedly deciding whether to bid for the 2030 Games.
The Utah Olympic Legacy Foundation operates the existing facilities that hosted events in 2002, including Olympic Oval and Olympic Park, which are official U.S. Olympic Training Sites.