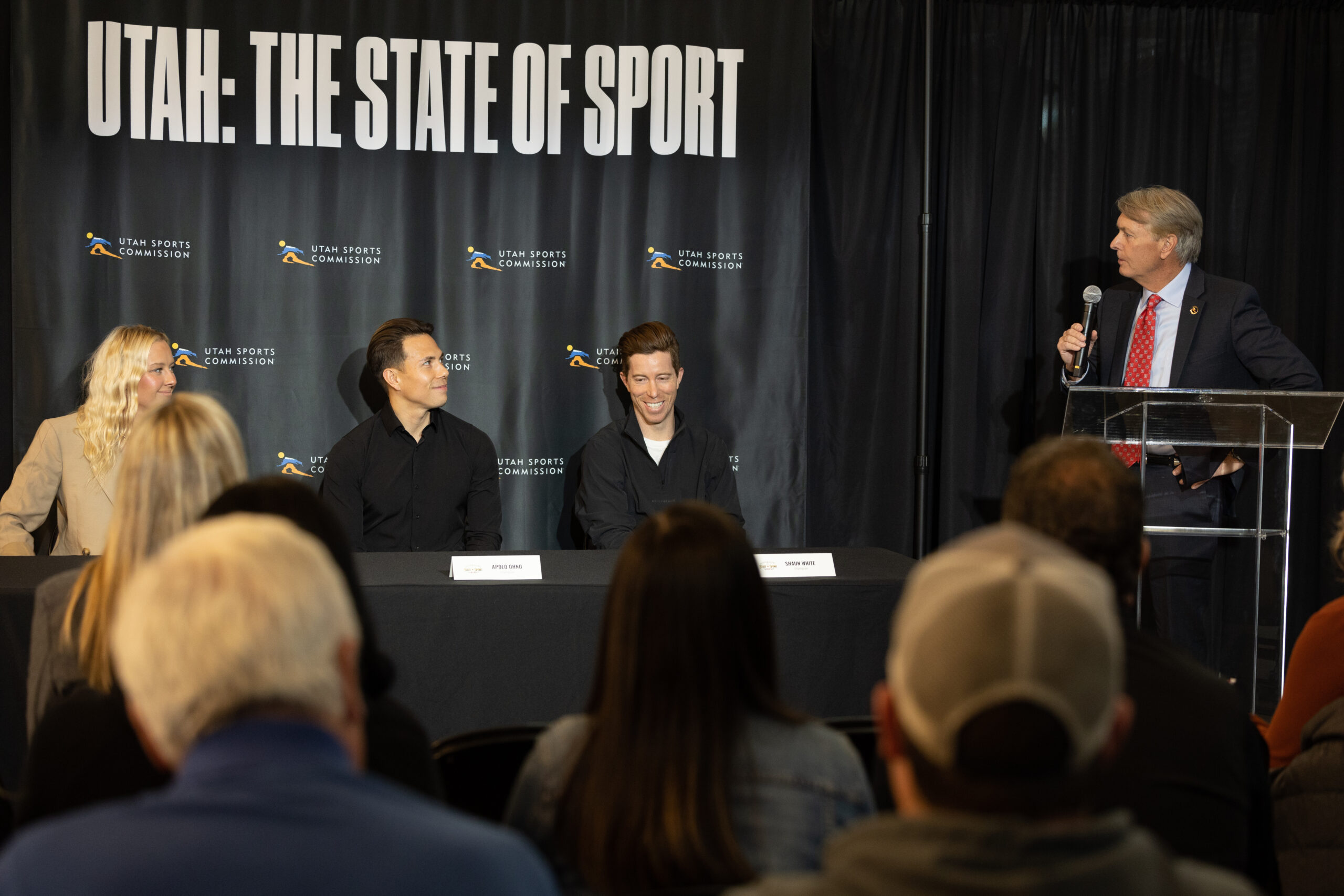 The Utah Sports Commission and Huntsman Mental Health Institute have announced a partnership to enhance awareness and action surrounding mental health in sport.
The announcement was made by Utah Sports Commission President and Chief Executive Officer Jeff Robbins along with Huntsman Foundation President and Chief Operating Officer David Huntsman at the 11th annual Governor's State of Sport Awards at Vivint Arena. They were joined by three of the most decorated athletes and mental health advocates in Olympic and Paralympic history in Apolo Ohno, Shaun White and Jessica Long.
"We are proud to join forces with Huntsman Mental Health Institute to promote mental health awareness in the world of sports," said Robbins. "Athletes at all levels face significant mental health challenges, and it's essential to create a culture that encourages open conversations and seeks solutions to support their mental well-being. Through our partnership, we aim to create a positive impact and drive change in how mental health is perceived and addressed in the sports community."
The partnership between the Utah Sports Commission and Huntsman Mental Health Institute comes as mental health in sports has gained increased recognition. The Huntsman Mental Health Institute, founded in 2020, aims to transform mental health care in Utah and the partnership with the Utah Sports Commission will further amplify efforts within the sports industry.
"We look forward to partnering with the Utah Sports Commission to help us engage key athletes to Stop Stigma Together," said Huntsman. "This partnership will enable us to expand our efforts in promoting mental health awareness and breaking down the barriers that prevent athletes from seeking help. Together, we can create a more inclusive and supportive environment for athletes, where mental health is prioritized and openly addressed."