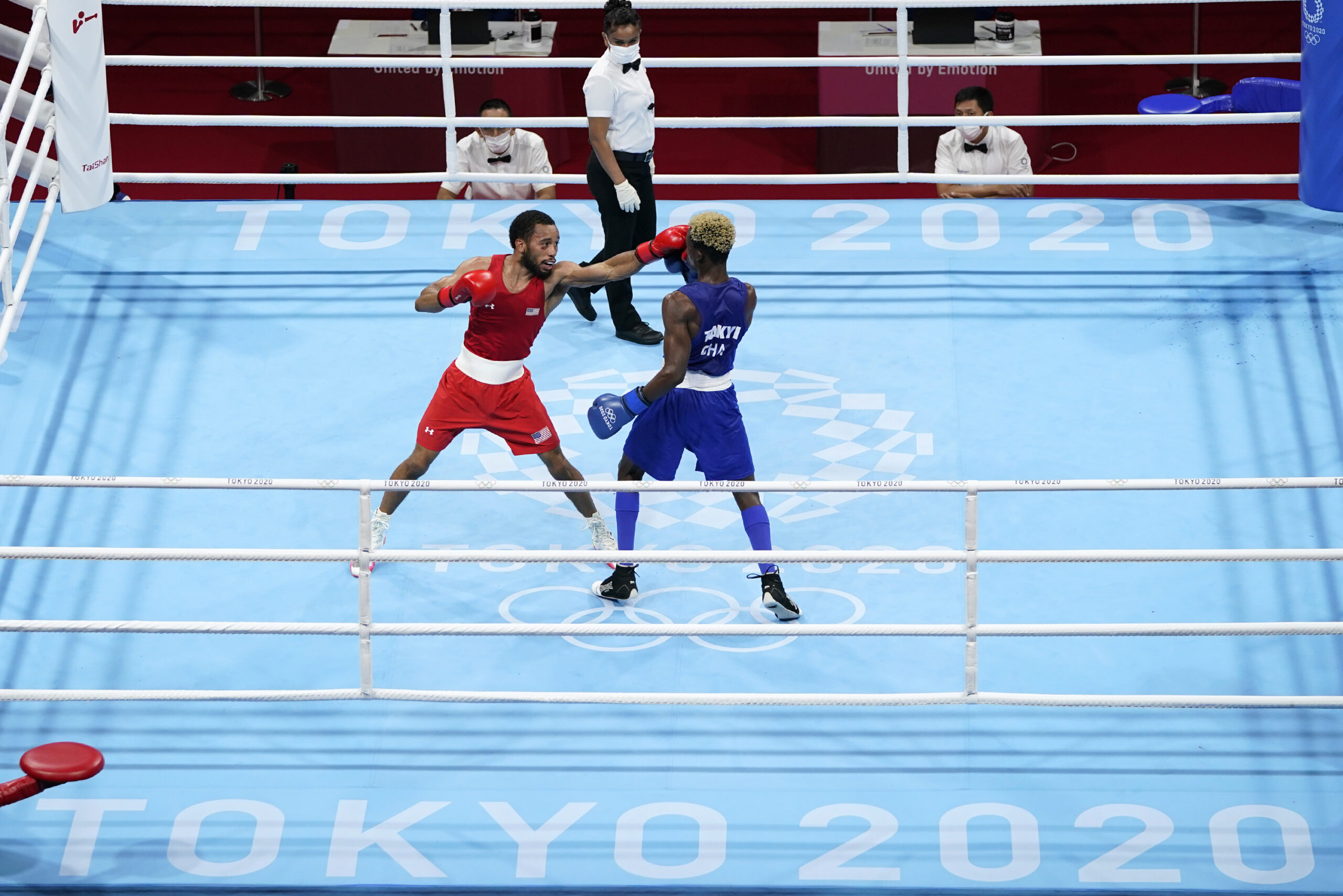 A collection of boxing leaders from across the world, including USA Boxing, have created a new, not-for-profit, international federation called World Boxing which aims to ensure that boxing remains a part of future Olympic Summer Games and is the formal breakaway for many international federations from the International Boxing Association, which has been in a years-long dispute with the International Olympic Committee.
In the period between the launch of World Boxing and the inaugural Congress it will be led by an interim Executive Board that includes Tyson Lee, USA Boxing president, plus representatives from boxing organizations in Germany, Great Britain, the Netherlands, New Zealand, the Philippines and Sweden along with two athlete representatives. It will be overseen on a day-to-day basis by Interim Secretary General Simon Toulson, who has previously led the International Canoe Federation (ICF) and the International Weightlifting Federation (IWF).
"The loss of Olympic status represents an existential threat to boxing that will have a negative impact on the sport at every level from grassroots clubs to the higher ends of professional boxing," Lee said. "World Boxing aims to prevent this. It will create a sporting structure designed to suit the best interests of boxers and ensure they continue to have the opportunity to compete at the Olympic Games."
One of the two athlete representatives on the interim executive board is USA super-heavyweight Tokyo silver medalist Richard Torrez Jr.
"Winning a medal for my country at Tokyo 2020 was the best moment of my career," Torrez Jr. said. "To take that opportunity away from the next generation of boxers would be devastating for them as athletes and disastrous for the sport. It is absolutely vital that boxing remains part of the Olympic Games and I am going to do everything I can to make sure that happens."
After years in which the International Boxing Association has been a thorn in its side — it was suspended by the IOC in 2019 — there have been signs the IOC's resolve has come to an end, which also spurred World Boxing's formation.
The IBA is run by Umar Kremlev, who has close ties to Russia President Vladimir Putin; since Kremlev's reign began in 2017, the IBA has essentially been bankrolled by Russian interests. The IOC organized the 2021 Tokyo Games boxing competition and is planning to run the competition for Paris 2024; the sport currently is off the schedule for the 2028 Games in Los Angeles.
The IBA's world championships finished over the weekend and was boycotted by multiple countries, including the United States, after the IBA allowed boxers from Russia and Belarus to compete with their national flags and anthems. The IBA, true to form, said the world championships were the qualifiers for the 2024 Olympics and sent a letter to the IOC saying it had "deep concerns about basic IOC governance, impartiality, and transparency principles" after the IOC's plan to use IBA technical officials in Paris.
"If they really want to push ahead with what's contained in that letter, they're not interested in fair qualification and fair competition at the Olympic Games," IOC Director of Communications Mark Adams said recently. "The IOC does not have any problem with the sport of boxing itself and not with the boxers. There are problems with this suspended federation. If the IBA pushes ahead with these proposals, it will have some consequences."
World Boxing says it will seek recognition from the IOC.  The announcement of the new federation on Thursday said pointedly "World Boxing has been established in response to the persistent issues surrounding Olympic-style boxing's existing international governing body, whose failure to address the IOC's longstanding concerns over sporting integrity, governance, transparency and financial management has placed boxing's future as an Olympic sport in doubt."